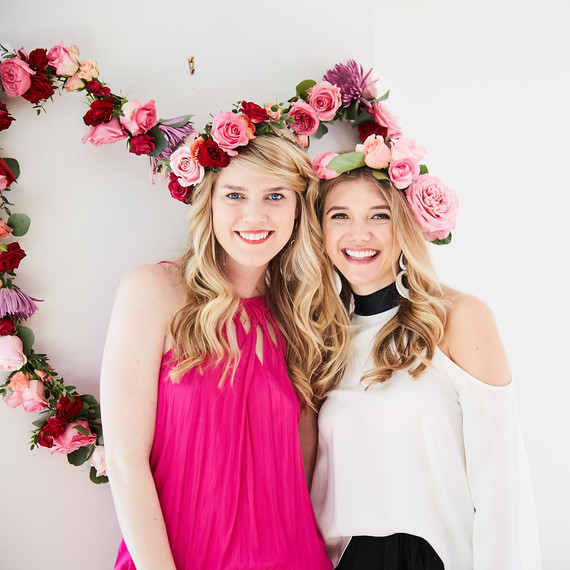 As a lover of all things pretty and pink, Valentine's Day may just be my favorite holiday. This year, my friend Katie Sands of Honestly Kate invited me to flower bomb her Galentines Day brunch and I immediately started thinking of fun ways to create photo-worthy floral moments filled with my favorite shades of pink and red.
Every party needs a great photo backdrop for selfies and group shots, so I created an extra large fresh flower heart and hung it on the wall.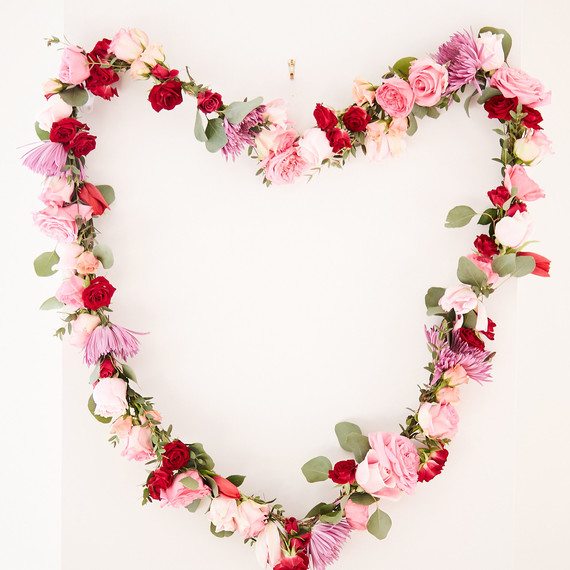 This is very easy to make! Just twist thick craft wire (like this one) in the shape of a heart (doubling it up for a larger heart) and then wrap fresh flowers to it using florist wire. To hang it up without damaging the wall, I used my go-to command hooks. If you want to make a permanent version of this floral heart, you can also use faux flowers.
[TRY THIS: Blooming-Flower Letter Decorations]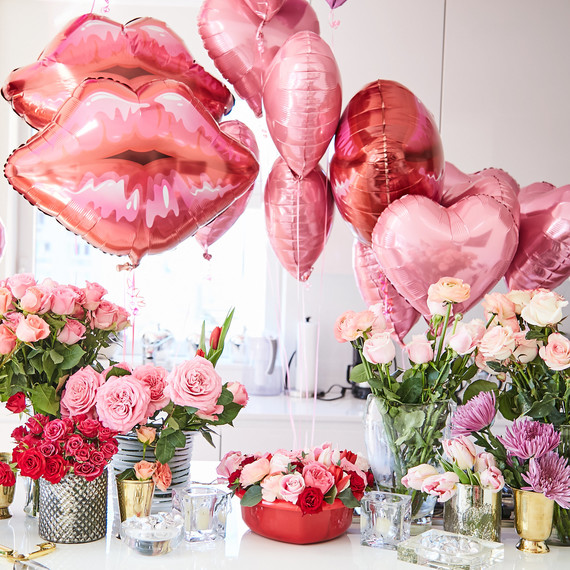 Considering that we sat down for brunch (which included Magnolia Cupcakes and delicious dessert jars from Jars by Dani), I wanted to make an interesting heart-shaped centerpiece for the table.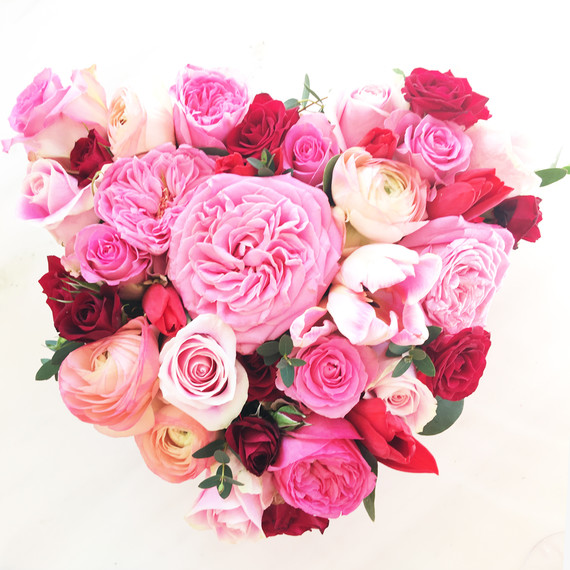 To create this centerpiece, I used a heart bowl that I picked up from Party City and filled it with saturated floral foam before inserting various pink and red blooms such as garden roses, ranunculus, and tulips.
[TRY THIS: A Heart-Shaped Rose Bouquet]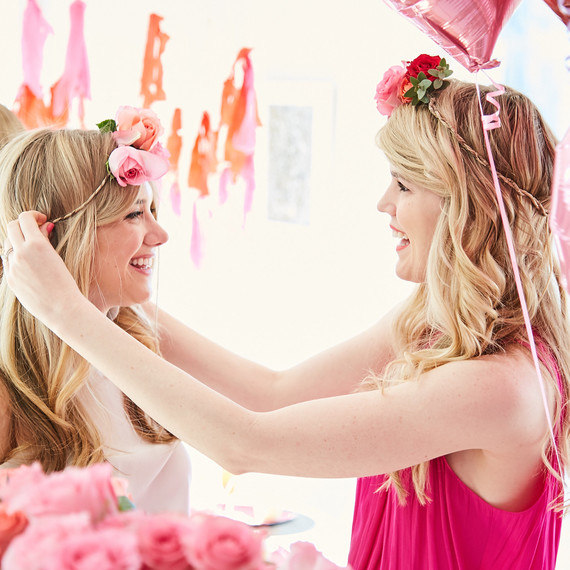 After brunch, party guests were invited to make their own flower crowns at at DIY bar I set up on Katie's kitchen island.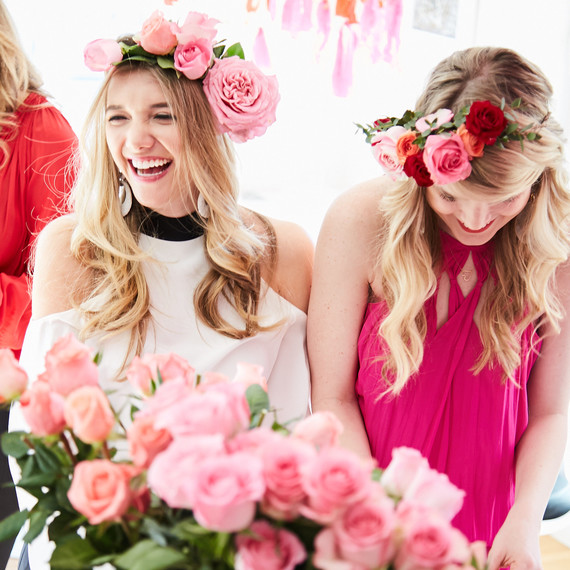 Everyone was invited to select fresh flowers from various vases before attaching them to a twine halo with florist wire.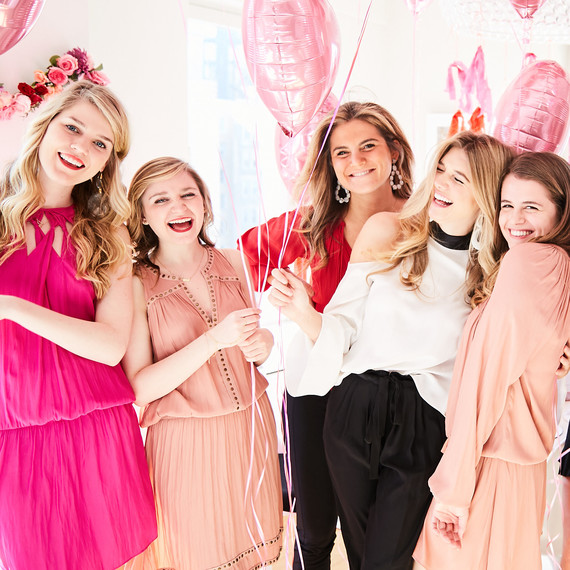 Flower crowns always make for a great party activity and of course, pretty photos! 
Feeling inspired? We think these floral decorations would be perfect for a Valentine "kiss" party!