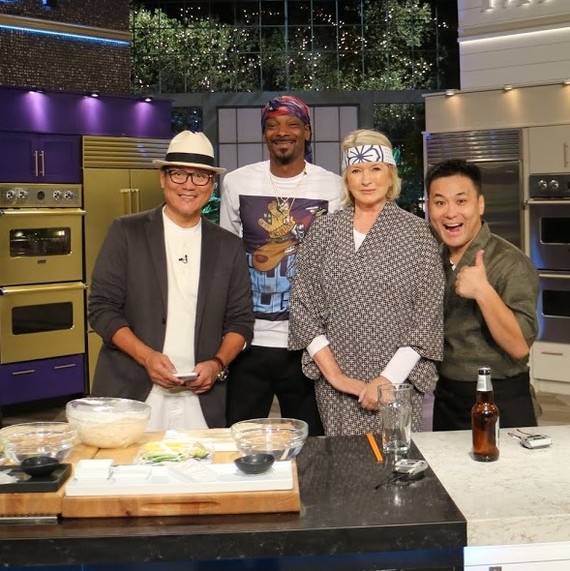 Who's excited that Martha and Snoop are back for more potluck dinner parties??!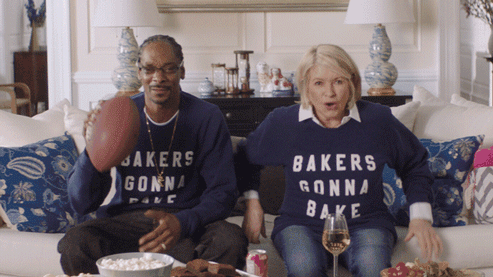 Well, obviously the hosts are excited, but here's why you should be, too! The series returns with a special one-hour episode tonight. First up are comedians Mike Epps and Kathy Griffin -- they join Martha and Snoop in making sushi under the direction of celebrated Japanese chefs Masaharu Morimoto and Abe Hiroki. There's plenty of sake to go around, and a performance by D.R.A.M. really gets the party started. The best part? Martha might get a little tipsy, if this clip of her quoting Ol' Dirty Bastard is any indication:
The second half of the episode is a belated game-day celebration. Snoop's personal chefs Trap Kitchen are on deck to help Martha and Snoop throw a spectacular tailgate party. Martha makes some killer turkey burgers, and you haven't lived until you've seen her work a keg. Be sure to tune in tonight for the back-to-back festivities!