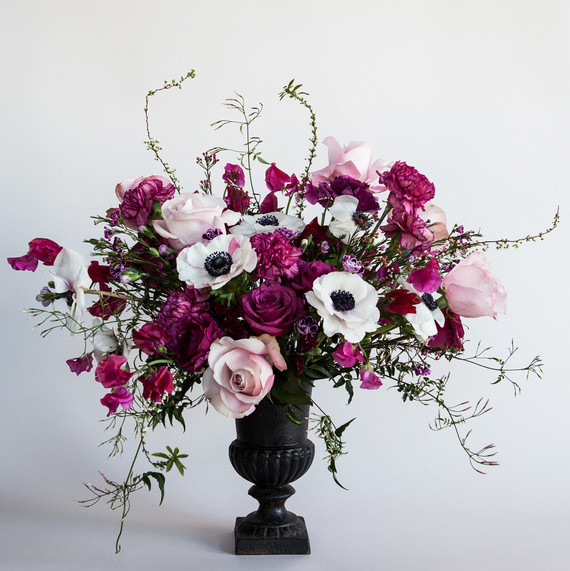 We got together with some of our favorite vendors to put together some beautiful handmade cards for Valentine's Day this year! Each card has four layers of loveliness to add that personal touch (literally) to your Valentines this year! From wax seals to vellum paper and the details in-between, take a look and see how we put ours together.
But first, our inspiration! This dramatic, romantic bouquet designed by Hessney & Co., helped to inpire our card's color palette.
[GET INSPIRED: 20+ Ideas for Valentine's Day Flowers]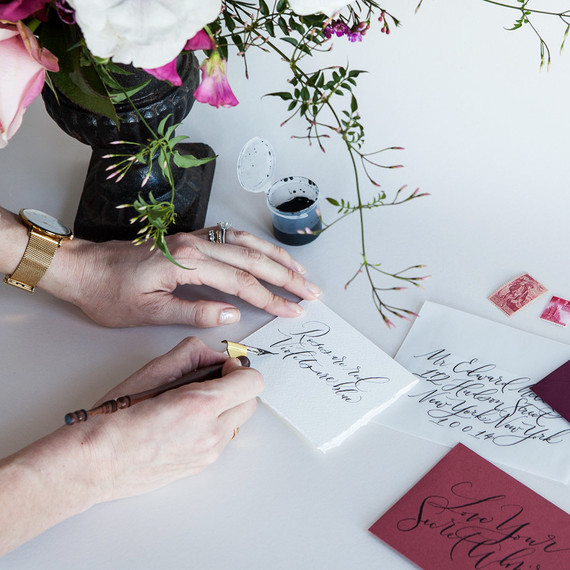 1. A hand-lettered greeting
Calligrapher, Sara McCarthy, of Ink Revival always adds a special touch of a hand lettered message or address to her valentines. To learn the basics of modern calligraphy, you can take a peek to see where Sara will be teaching her upcoming workshops.
[LEARN HOW: Try Your Hand at Lettering (and Get the Tricks to Look Like a Pro) ]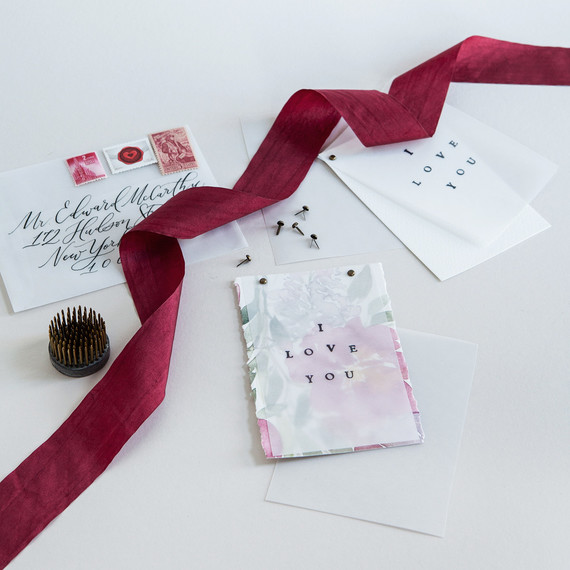 2. Vellum paper
Whether you're using this sheer paper as an envelope or to layer a message over a photo of you and your beau, it's a simple way to add a huge impact! Less is more, right? Plus, who doesn't like a little sneak peek! We attached our vellum and decorative paper together with miniature brads.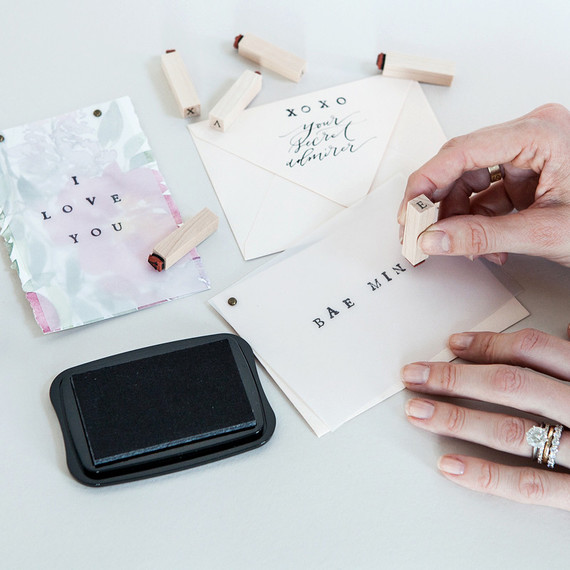 3. Rubber Stamps
Sometimes, short really is sweet. Use rubber stamps to compliment your hand-lettered envelope with a bold message on your card or add a hug and a kiss to show a little more love.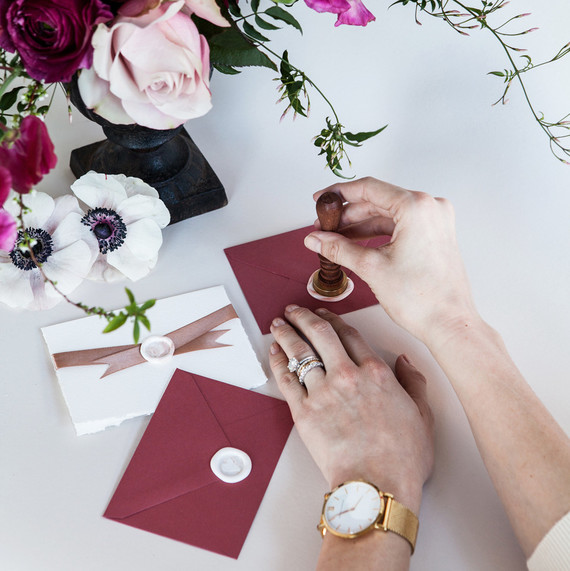 4. Wax Seals
Add that feeling of old world charm to your cards with a wax seal! Custom or pre-made, they'll be sure to leave an impression on your sweetie. This is definitely how Mr. Darcy did it, except our way is so much easier; can we say glue-gun wax?!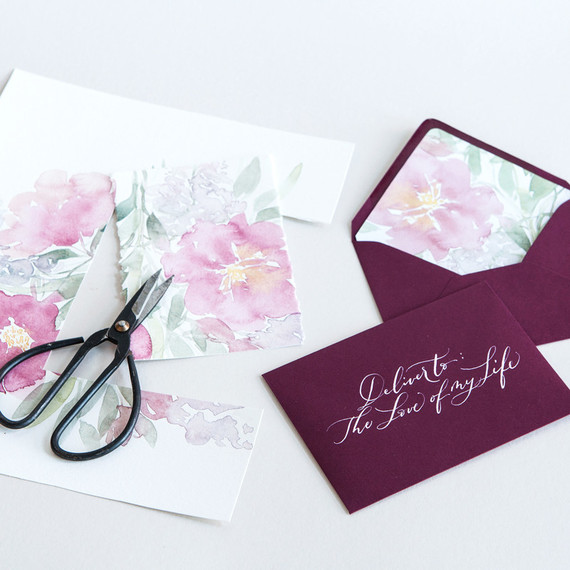 5. Envelope Liners
Decorative paper liners are the ego boost every plain jane envelope needs to feel fabulous this Valentine's Day. Especially when they are hand-painted florals by Hayden Yund of Paper and Cotton. We decided to take it a step further and trim extra paper down to size for a coordinating card.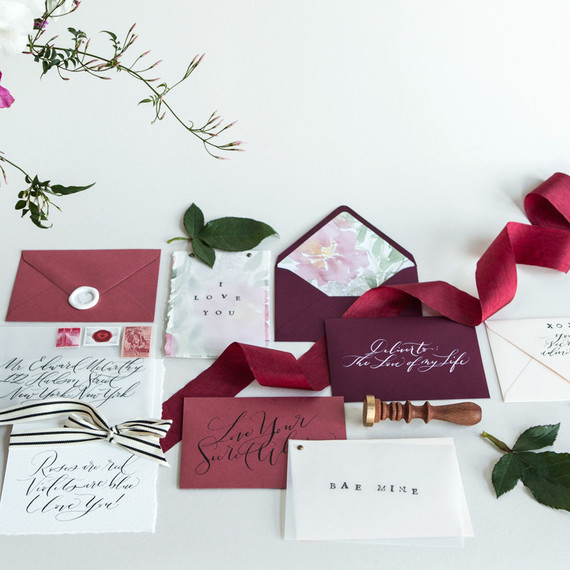 Feeling inspired by our handmade valentines? Watch this tutorial for another valentine idea from DIY Style's Erin Furey: