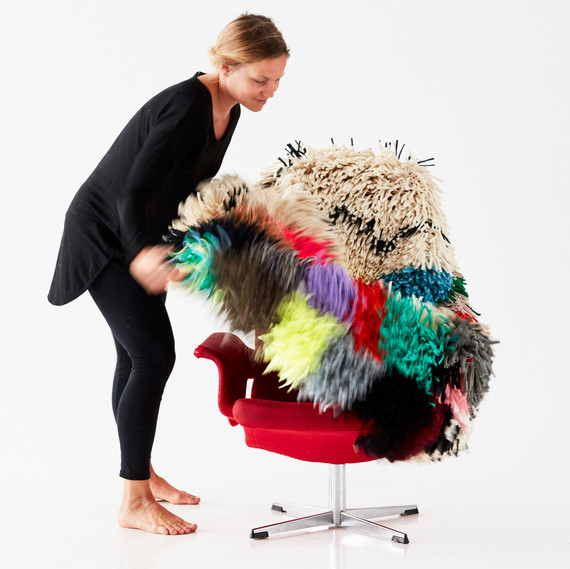 Upgrade any chair in your house into a fun, colorful room accent with a RAGMUF chair rug. We think it's especially great for your kid's room, or even adding color to a neutral room. Not only are these chair covers eclectic and cozy, but they're made from recycled materials and provide jobs to Syrian refugees, as well. 
And, if you're looking for other ways to recycle your leftover materials, we have a ton of recycled crafts: [CHECK OUT: DIY Recycled Crafts]
RAGAMUF chair rugs come in two sizes, but they're designed to fit over a variety of chairs. The smaller rugs can upgrade a kitchen or desk chair, while the large size will cover armchairs of various shapes and sizes. Every rug is made from scrap fabric from the textile industry -- material that would otherwise go to waste! 
The rugs come in a variety of styles and colors, from solid shades to eclectic bohemian patterns, so there's one to suit just about every home.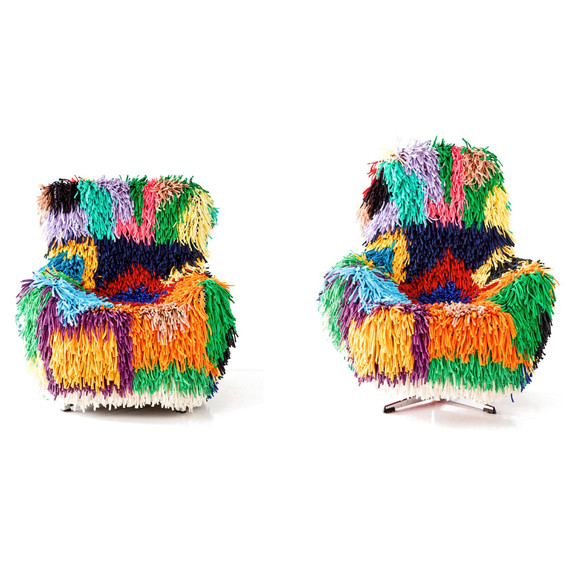 What's even better, though, is that RAGAMUF rugs are handmade by Syrian refugee women living in Turkey. The company is dedicating to employing women who have been displaced by the war. 
"Women living in the middle of the war zone have been put in a very weak position, so they need our support," the RAGAMUF team explains on their Indiegogo page. "Employing women enables children to receive an education, which is necessary for building a better future for their families and the society."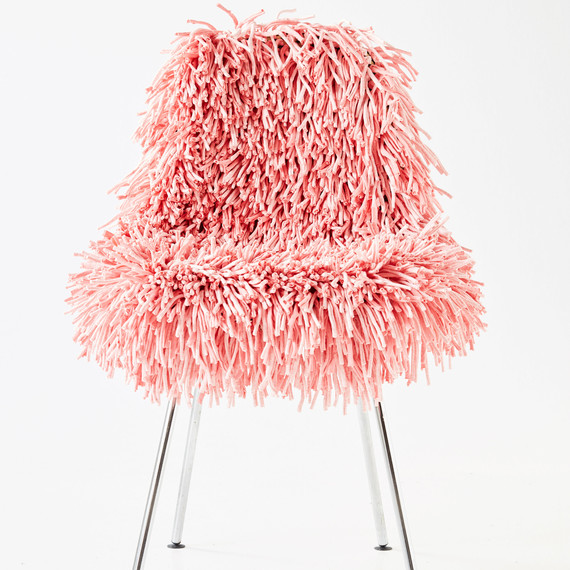 It's amazing how much of a difference a simple chair cover can make! You can instantly upgrade any corner of your home with a RAGAMUF rug, or simply make your own chair cover to match your decor. Either way, you'll bring a new vibrancy to the room without having to buy new furniture -- what's better than that?