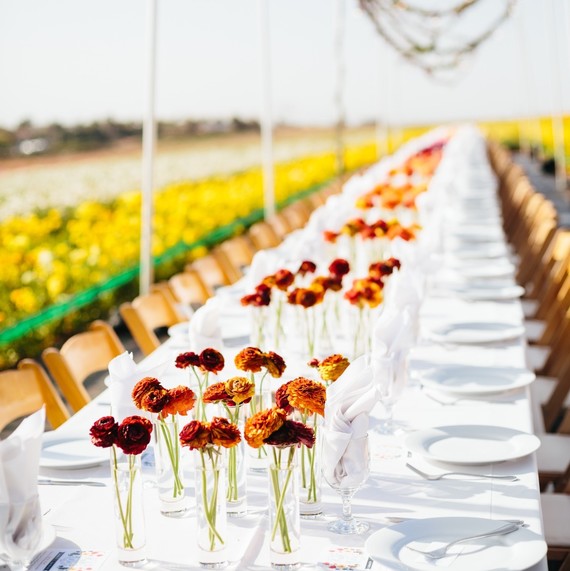 The American Grown Field to Vase Dinner Tour is setting a new standard for garden parties. For its third year, the dinner series is making seven stops across the U.S., and attendees will be treated to the ultimate al fresco dining experience as they eat, drink and socialize in the middle of the country's most stunning flower farms.
Each event includes a tour of the flower farm, DIY demonstrations, libations, a locally sourced meal at an impeccably decorated table, good company and flowers to take home. However, the best part of the dinner tour is arguably the setting -- when else do you have the opportunity to dine in a field of blooming flowers?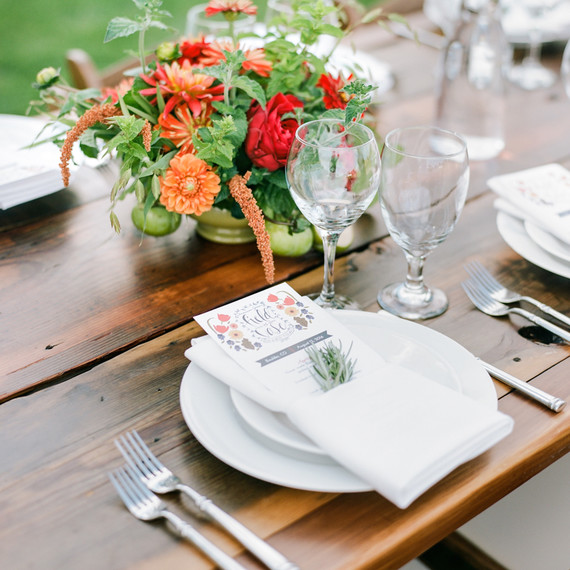 The Field to Vase dinner series is put on by Certified American Grown, an organization whose goal is to encourage shoppers to choose domestically grown flowers. 
"This particular campaign is a roll out of the program Certified American Grown," explains Kasey Cronquist, administrator of Certified American Grown Flowers and M.C. at the Field to Vase events. "It's led by a national coalition of flower farmers working together to raise the profile on why buying American flowers is important. The flower tour is our vehicle in telling that story."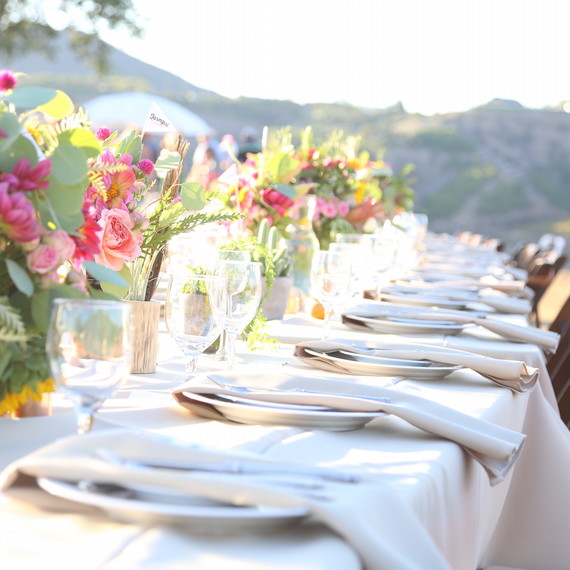 The first stop on this year's tour? Len Busch Roses in Plymouth, Minnesota. It might seem a little early in the season, but don't worry about the cold. The event will be held inside the farm's heated greenhouses.
"We're really excited to bring the event to Minnesota," says Patrick Busch, floriculturist and owner of Len Busch Roses. "We'll be utilizing our greenhouses that we grow tulips in. We're going to set up a 200-foot table surrounded by about a million tulips."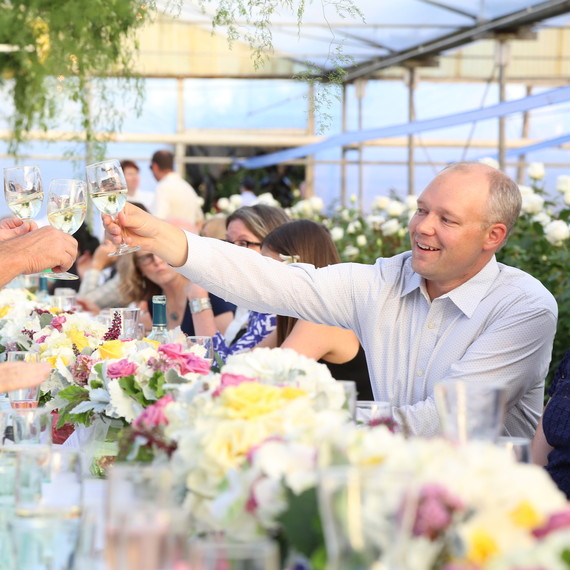 From there, the tour will make its way to farms in California, Alaska, Virginia, Florida and more. Every dinner will surely bring something unique to the table -- both in terms of flowers, food and learning. Check out the full list of events to see if the Field to Vase tour is coming to a farm near you, and get ready to take notes for your own garden party!
Flower Arrangements with Supermarket Flowers