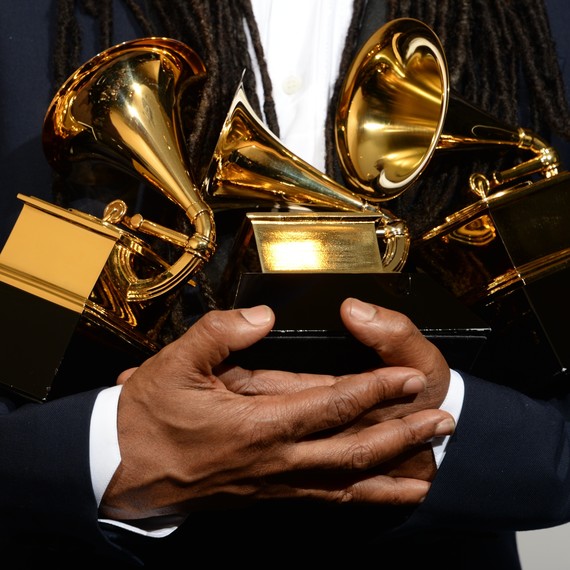 Performance artists will flock to Los Angeles this Sunday hoping to win one of music's most coveted awards — the Grammy. And while it is undoubtedly an honor for a musician to display one at home, it's no big deal for John Billings. For him, having more than 300 Grammys at a time at his studio in Colorado is something normal. That's because the 70-year old has spent the past four decades making them.
[PARTY IDEA: Dazzle Your Guests With a Gold Sequin Photo Booth Backdrop]
It takes Billings and his team of three employees 15 hours of non-stop work to make just one award. This year, they've created 350 trophies. They are all made from a custom metal called grammium (yes, really) and they use three molds: one for the base, one for the gramophone, and one for the tone arm. To make the iconic horn, they cut out a bronze disc that they shape with the help of a mandrel. After all the pieces are put together, everything is plated in 24K gold.
And because Billings is a true professional, he doesn't just ship them to the winners. He told the New York Times he delivers them personally in a trailer attached to his truck. "That caps it off — the Grammys are done, now they're on their way. Then we start making them all over again," he said.
Watch the video below to see the process from start to finish: