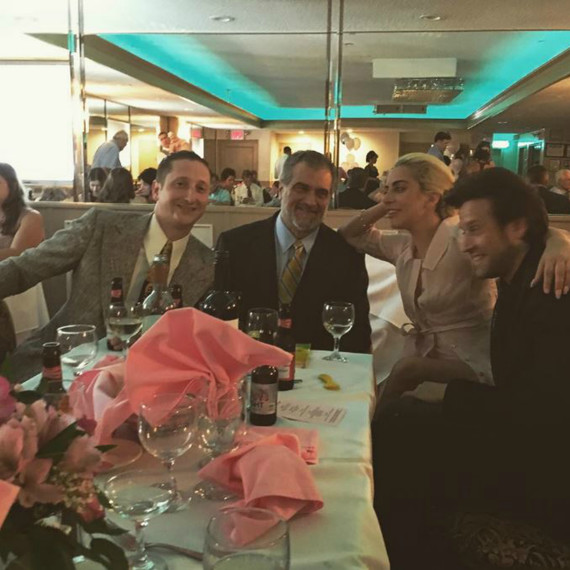 We are huge fans of Lady Gaga because she puts her heart and passion into everything she touches and we're even bigger fans now that we've discovered she's getting into the wine game, too.
(FIND: wines to pair with your favorite takeout)
According to TMZ, the 30-year-old singer's company has submitted paperwork to produce "wine, wine coolers, wine cocktails and wine punches." The papers report the wine is slated to be branded Gringio Girls, named after a bonus track off the deluxe edition of her latest album "Joanne."
The song behind the inspiration for the wine brand is named for her friend, Sonja, who is battling cancer. Gaga and her friends would share their emotions and fear over a bottle of wine. Basically Gaga is giving us the centerpiece for love, friendship, and positive energy.
There are no details currently on what wines Gringio Girls will produce, but if you scroll through her Instagram account, the singer seems to favor white over red. Many of the images show her enjoying a meal with family and friends or toasting a great moment, you can see wine is part of the celebration.
The "Million Reasons" singer isn't the only celebrity to venture into wine. Most notably famed film director, Francis Ford Coppola has his own hihly regarded California vineyards and his wines will be served at the 2017 Oscars. Musician Dave Matthews also started his own California winery, Dreaming Tree. Decanter reports Brad Pitt and estranged wife Angelia Jolie own renowed Provencal rosé Miravel and Sting and his wife have an Italian vineyard where they produce organic and biodynamic wines.
(COZY: up with a glass of wine tonight, here are our picks for weeknight sips)
We hear Gaga knows the food and wine world; her parents are restaurateurs and own an Italian restaurant in NYC called Joanne Trattoria.