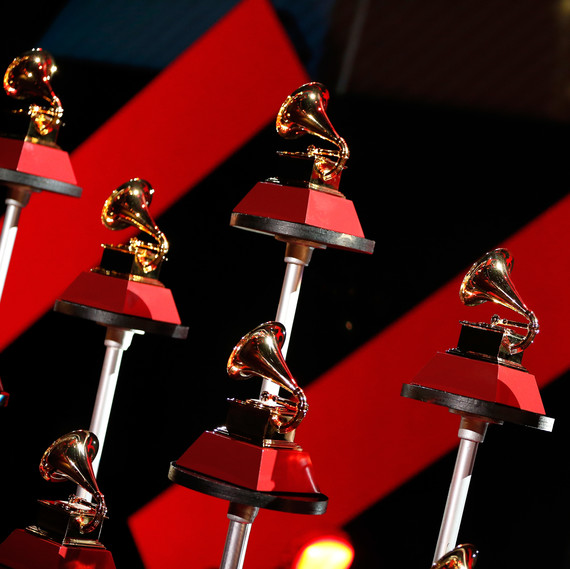 Ah, the Grammys: the one night of the year when music, fashion, rockstars, popstars, and overall good tunes collide in a spectacle of a show. Of course, music's biggest night is filled with flashing lights, glittering gowns, music legends, tributes and not to mention, the iconic Grammy award itself. But for the stars, a ticket doesn't just mean a red carpet arrival — it also guarantees a pretty impressive goody bags, according to Insider. So, what's inside the official Grammys Goody Bag this year? Here are just a few of the gifts given out to stars such as Beyoncè, Bruno Mars, and Adele:
A dessert kit by Gold Leaf Gourmet, worth up to $40.
A lampshade by Okawa craftsmen.
A project kit of furniture paint from Reloved, worth $55.
An Oomi smart-home kit, worth $599.
A Bangarang handmade wooden box filled with 199 cards that have positive actions and quotes, worth $40.
Complimentary tickets to a weekend stay at California's Golden Door Spa, worth $8,850.
A 10-year supply of Oxygentix Breathable Foundation and Oxygenated Moisturizer, worth $13,400.
Other items include a 64-count box of Crayola crayons, beauty gift sets, and ChapStick. (The last one is an interesting choice...) Pretty fancy, right? For now, we have no idea who's going home with a Grammy, but being able to take home the 2017 Grammy goody bag makes not taking home a Grammy a little easier for sure.
Hosting a Grammys viewing party? Here's an idea: Surprise your guests with crepe paper balls as party favors: