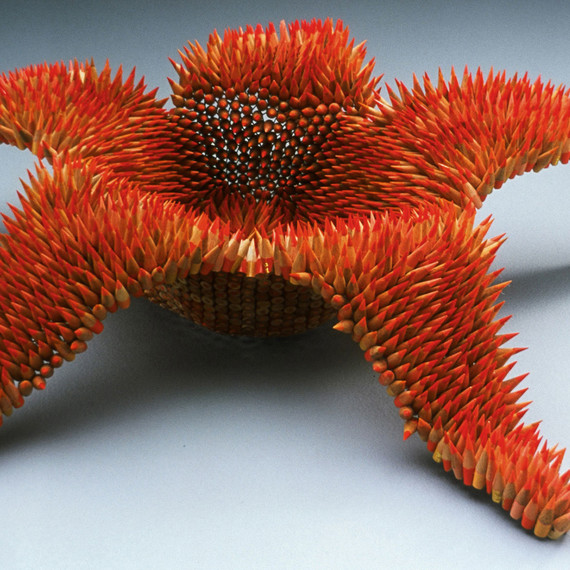 Ever wonder what to do with those art supplies that you haven't used in a while? Jennifer Maestre uses colored pencils to create stunning works of art, but not in the way you might expect. Instead of drawing with her art supplies, she cuts them up and makes amazing colored pencil sculptures inspired by sea creatures. The result is a collection of colorful, one-of-a-kind pieces of art.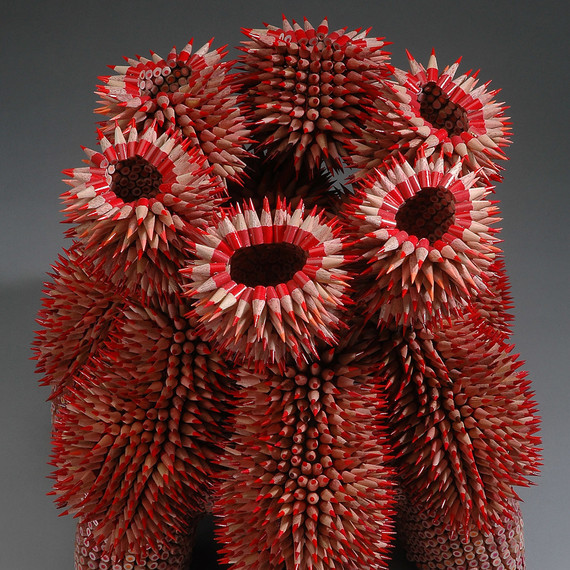 When Maestre initially "started off in the direction of prickly things," she was working with nails to create a sea-urchin inspired box.
"My sculptures were originally inspired by the form and function of the sea urchin," Maestre explains on her website. "The spines of the urchin, so dangerous yet beautiful, serve as an explicit warning against contact."
However, the Boston-based artist found metal to be a bit limiting when it came to making curvy shapes, and that's how she transitioned to using pencils as her medium. To make her sculptures, Maestre cuts hundreds of colored pencils into 1-inch sections. She then drills holes in each section to make beads that she can then sew together.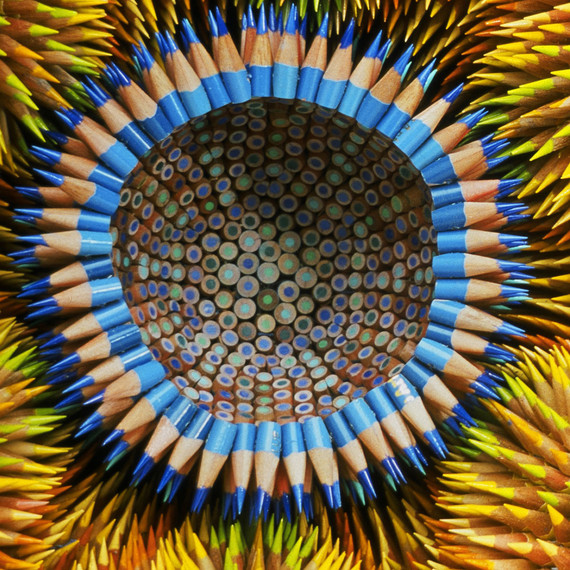 Through a combination of sharpened points, flat edges and even pencil shavings, Maestre crafts aquatic-inspired sculptures that are both prickly and stunning. Such beautiful things can happen when you think outside the box!
If you decide to try your hand at a DIY colored-pencil sculpture, try using our dip-dye, marbelized, or paint decorated method to create pencils that are highly designed.
The Art of Living With Art