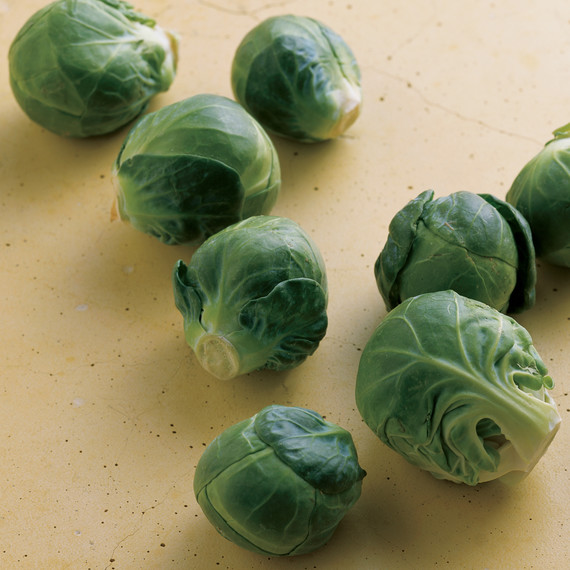 Either you love 'em or you hate 'em, that's how it is for many people and Brussels sprouts. They're part of the cruciferous family of vegetables and though diminutive in size Brussels are chock full of vitamins and minerals including Vitamin A, C and K, calcium and potassium. They are also anti-oxidant powerhouses and help to ward off free radicals which play a role in the development of some cancers as well as an triggering an accelerated rate of aging.
Brussels are low in calories; 1 cup contains 56 calories and has 4 grams of fiber. Fiber is an important part of our diets as it helps our digestive tract stay healthy and encourages regular bowel movements. It also helps to reduce cholesterol levels which can in essence reduce your risk of heart disease and stroke. And they are so versatile, roast them, saute them, make salad. Know that overcooking Brussels sprouts produces a sulfur-like smell -- this is likely what turns people off.
Fun Fact: The bitter taste that some people experience when they eat Brussels sprouts or other cabbages may be directly related to genes (gene TAS2R38).
Here are 4 recipes featuring Brussels that that will add both flavor and fiber to your diet: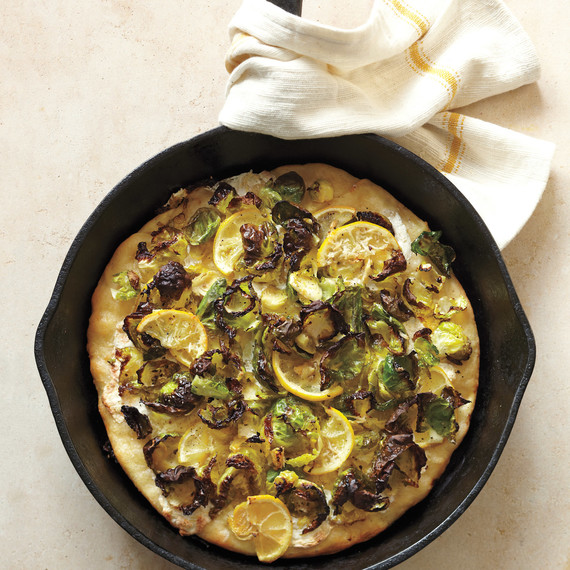 Brussel Sprout Lemon Pizza
I always recommend my clients top their pizza with as many vegetables as possible. This delicious recipe is a quick route to 'homemade' pizza using store-bought dough topped with Brussels sprout leaves, lemon slices, and both mozzarella and Pecorino Romano cheese. It's a simple combination that tastes indulgent.
Get the Brussels Sprout-Lemon Pizza Recipe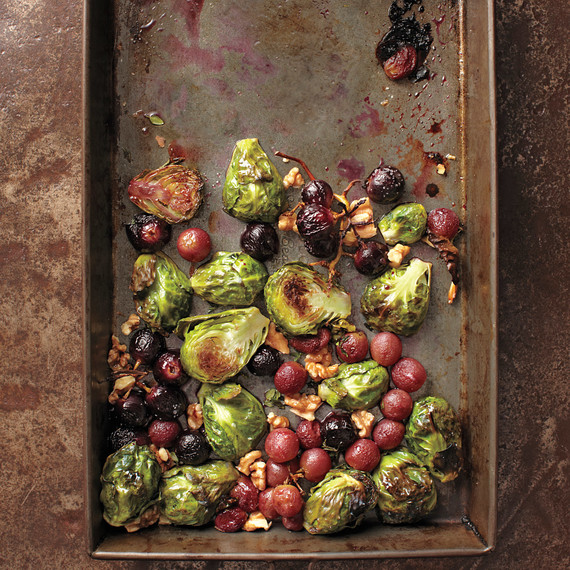 Roasted Brussels Sprouts and Grapes with Walnuts
This dish is loaded with anti-oxidants (I featured it in my article 12 Anti-Inflammatory Foods Everyone Should Be Eating). The sweetness of the grapes is perfect with the nutty flavors of the walnuts and the roasted Brussels sprouts.
Get the Roasted Brussels Sprouts and Grapes with Walnuts Recipe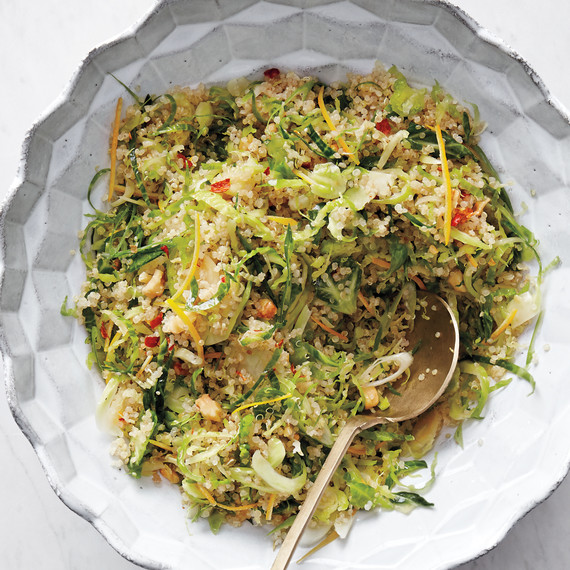 Shaved Brussels Sprout, Meyer Lemon, and Quinoa Salad
Yes salad! Raw Brussels are paired with quinoa, a plant-based protein that is delicious cold in a salad, served warm as a side dish or combined with vegetables for a complete meal full of flavor and fiber. The crushed pepper flakes adds a bit of spice and walnuts, which contain healthy fats, round off this dish perfectly.
get the Shaved Brussels Sprout, Meyer Lemon, and Quinoa Salad Recipe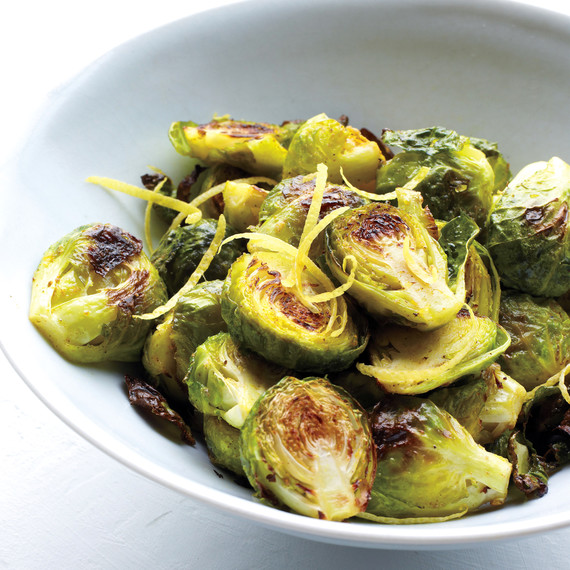 Spiced Lemony Brussel Sprouts
This side dish pairs perfectly with roast chicken, lamb chops, or broiled fish. For a vegetarian option, add sauteed chickpeas to bump up the protein. The Brussels are tossed in olive oil and curry powder , which gives a unique, deep and earthy flavor, and then topped with lemon zest to enhance the natural flavors of the Brussels sprouts. 
Get the Spiced Lemony Brussels Sprouts Recipe