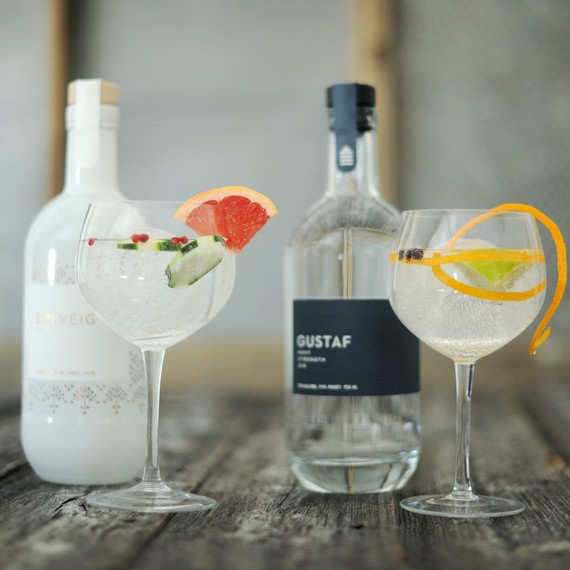 Winter triggers our nesting instincts, our desire to stay indoors and be cozy. It's so universal that the Danish have a name for it. It's called hygge and can take many forms. Some people knit while sipping hot tea or cocoa; others prefer sitting by a fire indulging in comfort foods and a hot toddy or buttered rum. In the Minnesota hinterlands, a young couple has embraced the concept as a way of life -- joining a handful of authentic field-to-glass estate producers of small-batch, craft-distilled spirits.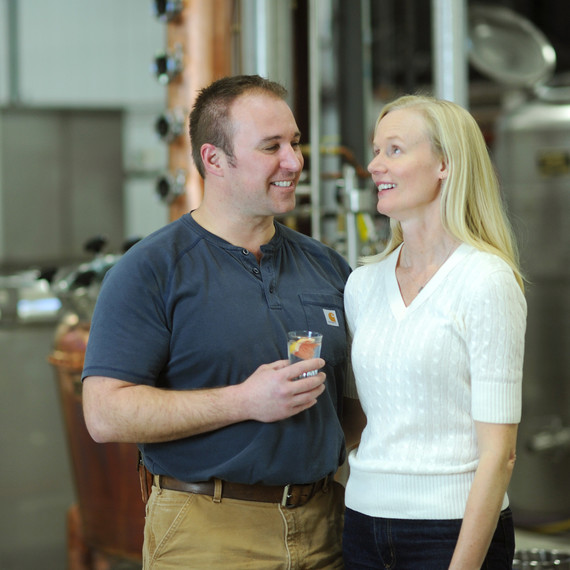 Meet Cheri Reese and Michael Swanson of Far North Spirits. The seeds of their partnership were sown on Christmas Eve, 2000, when Reese -- then a PR rep in St. Paul -- was flying home to Hallock, Minnesota, for the holidays. She was seated next to Swanson, a high school classmate who had been living in Denver and working in marketing. The two hit it off and made plans to get together the next day. They have been together since and married in 2006.
Fast forward to 2009 and the couple, weary of the corporate world, started dreaming of returning home where Michael's fourth-generation family farm felt like an opportunity-in-waiting. "We wanted to create something meaningful and lasting with the family farm, and to live more simply," Reese explains. "We loved all things farm-to-table, food and wine and cocktails, and it was there this idea of making rye-based spirits from estate-grown grains first started," she says.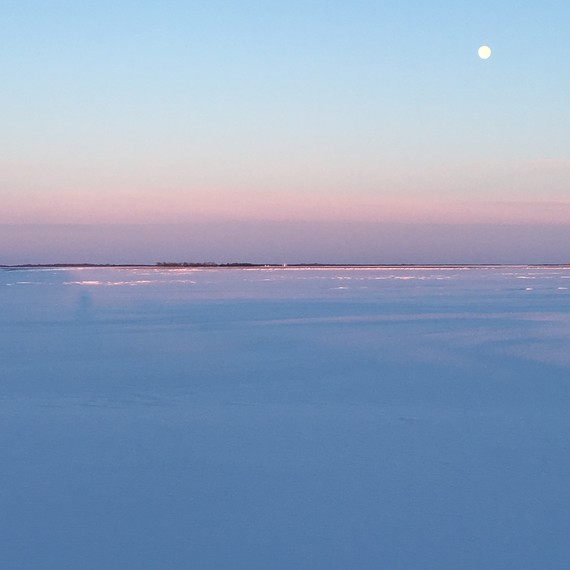 The farm was established in the early 1900s when Michael's great-grandparents arrived from Sweden and boasts particularly fertile soil. The land occupies what was an Ice Age lake that stretched from Canada into what is now northern Minnesota. The glacial melt waters left a coal-black silt that is now the topsoil of the farm. "All of those organic deposits deeply enriched the soil," says Swanson. "Rye is typically a crop that thrives even on poorer soils, so when you plant it in this area it does extremely well."
The duo first set out to make rye whiskey, "mainly because that's what we love to drink," Swanson says. "Our clear spirits are all 100 percent rye-based because I wanted pure expressions of that grain. I love the flavor, subtlety, and mouth feel especially," he continues. But in whiskey-making, corn and malt barley come into the mix. Swanson and Reese experimented to come up with the mash bills (varying blends of rye and corn) that they feel best express the character of their whiskeys.
(GET: 4 classic cocktail recipes you should make this winter)
Because they can blend only what they can age, there is little room for error. "If I were to start sourcing grain from outside the farm, I would have to reevaluate each mash bill for flavor all over again," Swanson points out. "So as a little insurance, we grow about twice the amount of grain we would need for a given year. This allows us to keep two years worth of grain in the bin, just in case we have a crop failure."
Each August, they harvest about 100 acres of rye. The grain then goes to the distillery for fermentation (a three- to ten-day process) and finally into a 500-gallon copper pot still. Next, they age it in wood barrels in a facility with no climate control; extreme temperature swings are an important part of Far North Spirits aging process.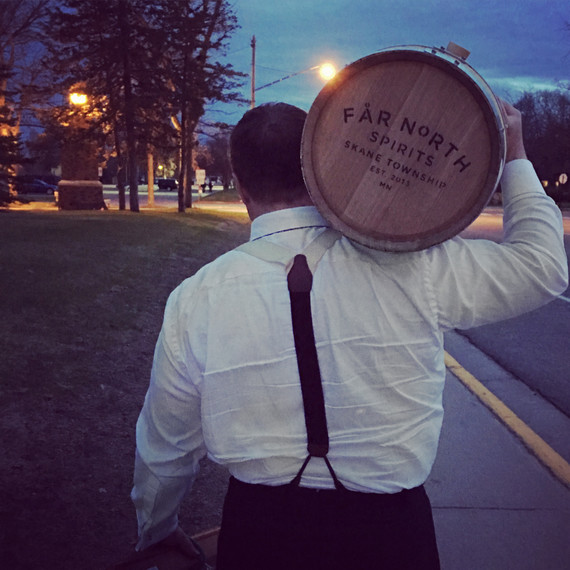 "All of our barrels come from Minnesota cooperages; we are interested in how different barrel techniques like toasting and charring affect the flavor of aged whiskey," Reese explains. The results -- including whiskey, rum, gin, and vodka -- are bottled on-site and distributed online as well as through retailers in nine states.
"Craft spirits are like real food -- bread that has been baked a loaf at a time, grass-fed beef, carrots grown in a garden," Reese muses. "The spectrum of flavor is much wider in craft spirits than in mass-produced spirits. You taste fresh citrus, whole vanilla beans, and fresh grain because that is exactly what goes into our spirits."
(TAKE: your cocktail to the next level with these glorious garnishes)