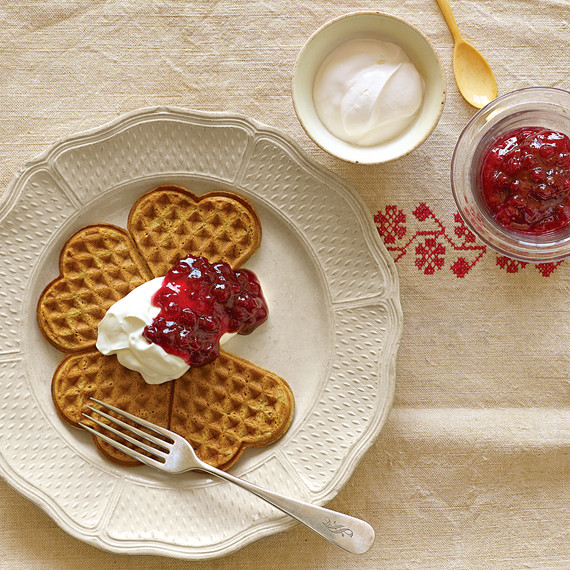 1. Make Yourself Breakfast in Bed
Start off your Valentine's Day with divine gingerbread waffles. Breakfast is the most important meal of the day after all, so why skimp out? If you're not exactly a morning person, you can make this waffle batter the night before. All you'll have to do is pour the batter into the waffle pan the next morning for fresh, hot waffles!
[TRY IT: Get the Recipe for Gingerbread Waffles]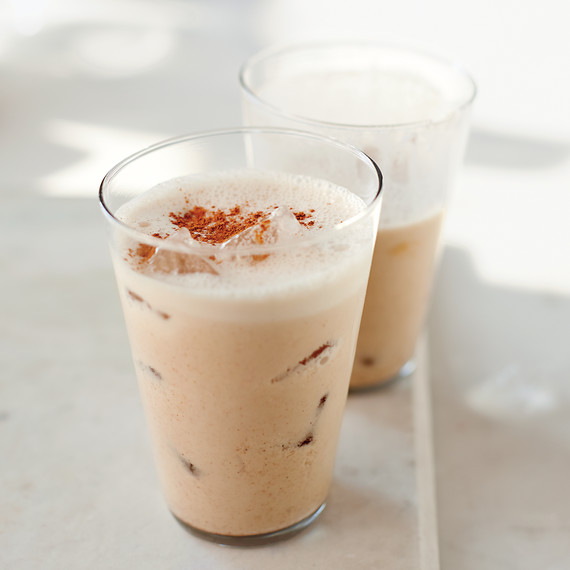 2. Brew a Yummy Java Jolt
Speaking of mornings, wouldn't it be nice to skip the long cafe line and brew your own morning cup? This coffee frappe is made with iced coffee blended with vanilla ice cream — a delish drink for a relaxing day.
[TRY IT: Get the Recipe for an Almond Cinnamon Frappe]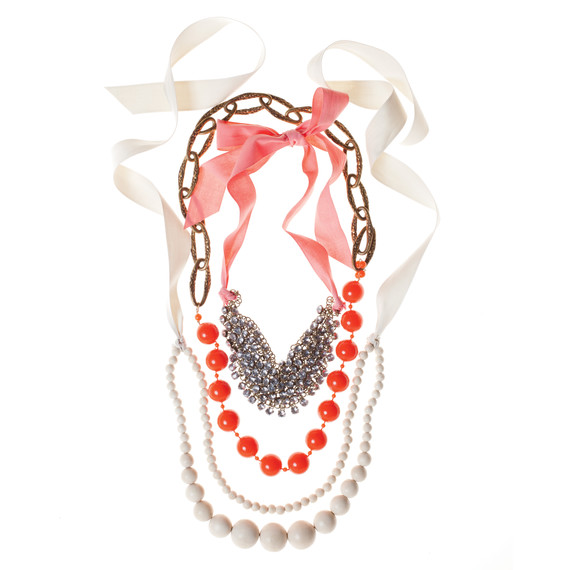 3. Bring Out Some New Bling
You can try out a new style without spending a dime by playing around with old jewelry pieces and recreating them into an eye-catching statement necklace! It's a fun project to work on and you'll create a unique, customized piece to gift yourself at the end of the day. 
[TRY IT: Make Your Own Layered Necklace]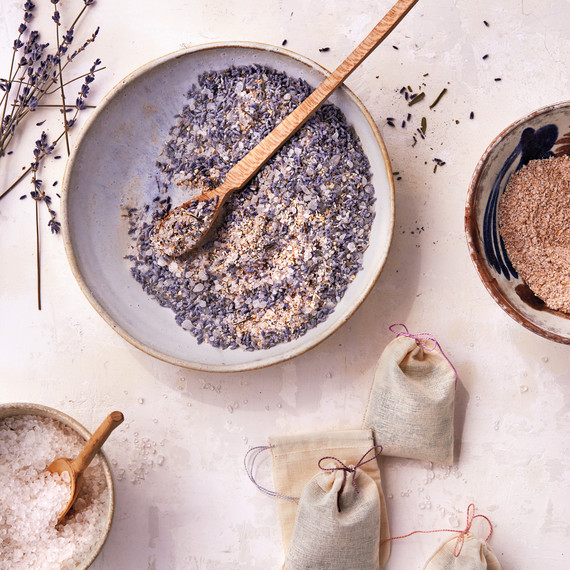 4. Soak in a Hot Bath
Melt all your worries away in a luxurious, sudsy tub! You're probably long overdue for one, so Valentine's Day is the perfect day to step back into a self-care routine. Make a batch of bath fizzies, salts, and body scrubs for many nights to come. Create them using complementary fragrances for an ultra-rich soak. Oh, and might we specifically suggest milk chocolate soap bars? (Why not? It's Valentine's Day.)
[TRY IT: Make Your Own Herbal "Tub Tea"]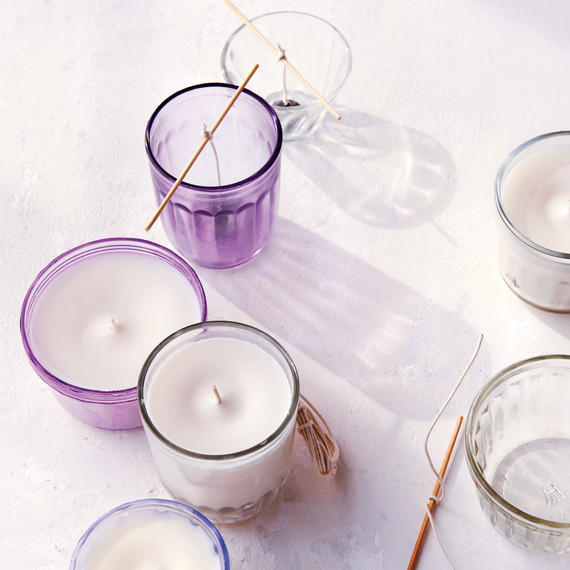 5. Light a Candle of Your Favorite Scent
If you ask us, there's nothing more soothing than lavender. This calming scent adds to a perfect ambiance for all your relaxation activities on Valentine's Day — whether it's a dip in the tub, a meditation session, or a comfy night in reading your favorite novel.
[TRY IT: Make Your Own Lavender Candles]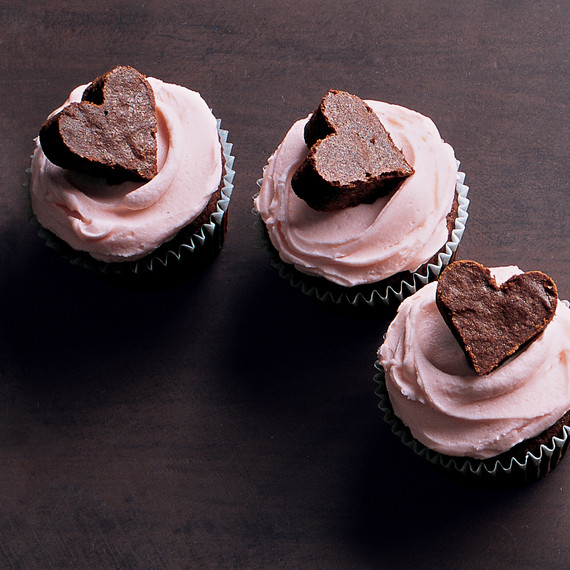 6. Dig Into a Homemade Dessert
Brownie and frosted cupcake rolled into one? Count us in. Valentine's Day isn't just meant for candlelit dinners for two. Now's the time to try out a new recipe you've had in mind for a while. These Brownie Heart Cupcakes are on the top of our list, among many of our recipes for Valentine's Day sweets.
[TRY IT: 8 Homemade Chocolate Treats Sure to Make You Swoon]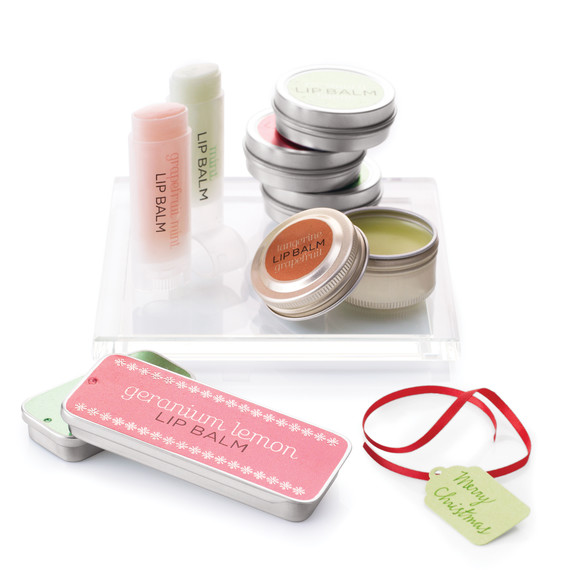 7. Pamper Yourself with Homemade Makeup
It can be fun to play with lip balms, creams, and scrubs — and it only gets better when you have control over the shades and scents you use! Dive into this project and easily create your own tinted lip balm with just a few natural ingredients. Your skin will positively glow.
Watch our video to give yourself a perfectly pretty pout: