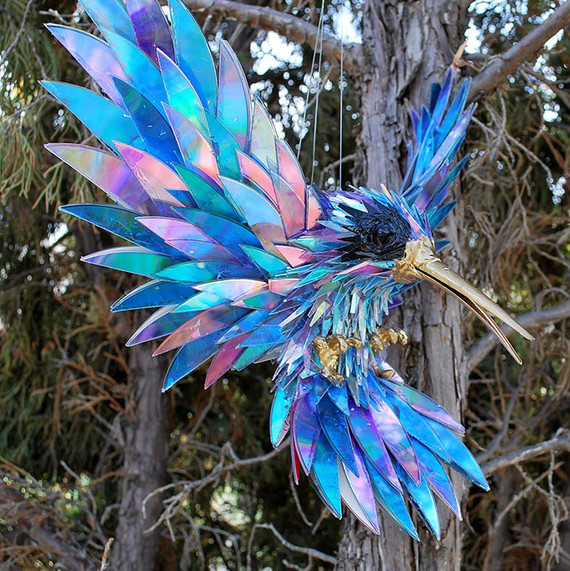 We all have CDs whether it be throughout our homes, offices, or possibly forgotten between those nooks and crannies in the back seat of our cars with little notion of knowing what to do with them. And while CDs may feel like a thing of the past, artist Sean Avery isn't letting them go to waste — he's recycling them into stunning statues for all us to "ooh" and "ahh" over.
More specifically, Avery is crafting animal sculptures that replicate all kinds of creatures from a curious skunk to a friendly-faced pup, a flittering hummingbird, a happy koala, as well as many more animals. However, you can also say that what Avery is doing (rather creating) is considered recycling. His revisioned visions for cast aside CDs is something truly special. Avery's magical sculptures have become a bit famous in their own right as companies such as Nespresso and Ripely's Believe It Or Not! have featured his intricate designs. Recycling unneeded CDs is a perk to Avery's craft, but he's in it for the art saying, "The goal with my sculptural projects is to take the discarded and repurpose it into something beautiful."
[GREAT FIND: These Paper Birds are Remarkably Lifelike]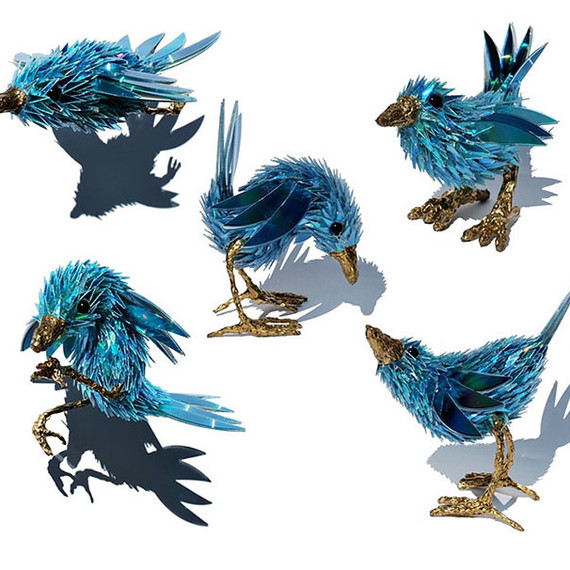 Avery is a South African native who is currently residing in Australia. "My sculptures are all constructed with recycled materials — old CDs, computer hard drives etc, so I classify my work as 'sustainable art,'" he says. "They're a lot of fun to make, but they take an extremely long time to finish, so I don't do a lot of them." One of Avery's more popular sculptures, the soaring hummingbird was especially time-consuming. "The hummingbird took a week to make and contains over 20 blue and purple CDs that have been cut into shards," he says. "I created a wire mesh armature and glued each shard to it individually to create a natural feather pattern.''
It's easy to tell from Avery's shimmering creations that his detailed work individually gluing each broken CD piece into place is rather timely. Luckily, each of his old CD to iridescent animal sculpture has no time expiration nor the ability to be forgotten about in years from now. Nope, his sculptures speak squeak, squawk, bark, and hum for themselves implying that they'll be around for a while.
Feeling inspired? Try etching a beautiful design into a glass carafe.