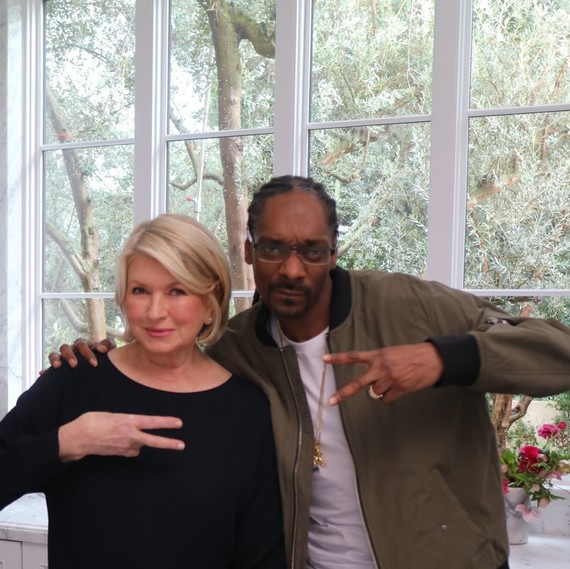 Are you one of those people who's more interested in the epic Super Bowl ads than the game itself?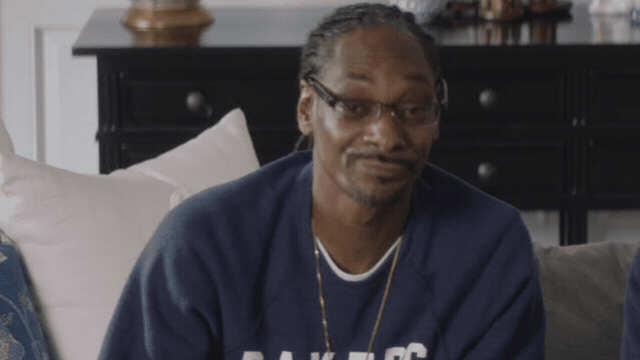 You're not alone! It's the one time of year Martha, Snoop, and the rest of America stay glued to the TV during a commercial break. We're even more excited about the 2017 lineup because it was just announced that Martha and Snoop will be hamming it up together in an ad for T-Mobile.
It's Martha's first-ever Super Bowl commercial, and she couldn't be more thrilled. She says, "Wow! I've fulfilled number 51 on my bucket list inspired by Jack Nicholson. I'm even cooler today than I was yesterday!" (She's clearly watched the Jack Nicholson-Morgan Freeman tearjerker "The Bucket List" recently.) What we know so far? The spot will run during the third commercial break, and Martha and Snoop will be sporting some hilarious sweaters emblazoned with the words "Bakers Gonna Bake." Be sure to tune in on Sunday!