Our food editors go through a lot of chocolate and cocoa (tough job!), so they've figured out the best ways to work with these ingredients -- and to enjoy them. Here are five tips for chopping chocolate, whipping up homemade hot-cocoa mix, giving cakes a professional touch, forming fancy-looking but foolproof dessert cups, and choosing the right chocolate for a recipe.
Wintry Mix
Why use a store-bought hot-cocoa blend when homemade is so easy? Mix together 2 1/4 cups confectioners' sugar, 1 1/4 cups plus 2 tablespoons unsweetened cocoa powder, and 1/2 teaspoon salt. Store in an airtight jar for up to 6 months. To use, put 3 tablespoons of the cocoa mixture in a mug, and add 1 cup scalded milk, and stir until dissolved.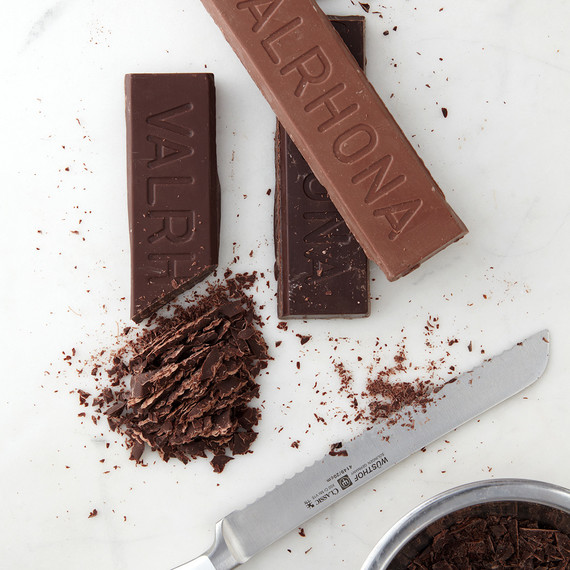 Block Chopper
When a recipe calls for chopped chocolate, get out your serrated knife. Its teeth break up the chocolate quickly and easily, and help prevent slippage (and accidents).
Our Delicious Ganache Recipe Calls For Chopped Chocolate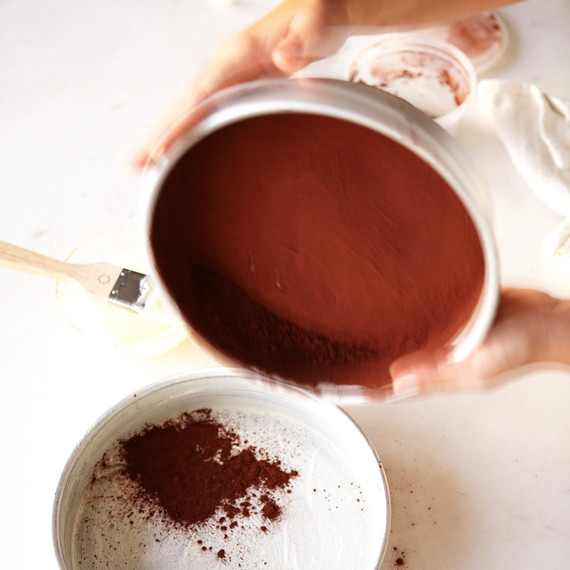 Piece of Cake
To enhance the flavor and look of a chocolate cake, don't flour the pan -- coat it with cocoa instead. When you turn out the cake, you won't see any white specks. (If prepping more than one pan, tap the excess cocoa from the first into the second.)
Bake a Classic Chocolate Cake, Here Are Our Favorite, Easy Recipes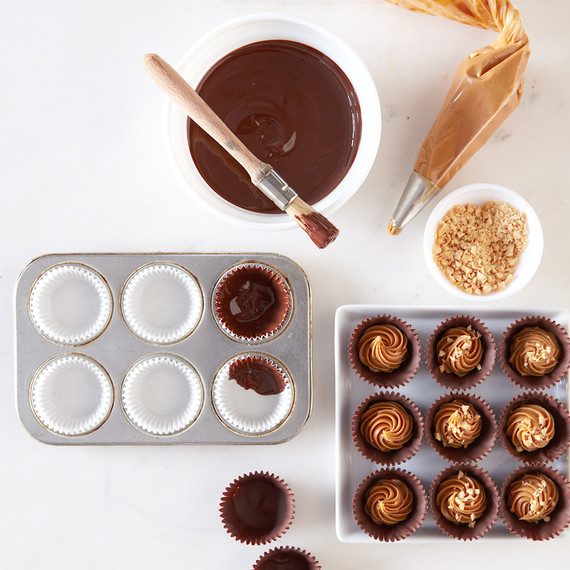 Loving Cups
These pretty little chocolate cups can be filled with fruit, mousse, or peanut butter, as shown here. Melt bittersweet chocolate, and use a small food-safe brush to paint the chocolate on the inside of small baking cups. Refrigerate until set, about 10 minutes. Repeat, brushing on another layer and chilling. When firm, peel off paper, and fill. Use a pastry bag fitted with a star tip to pipe in the peanut butter. Garnish with chopped toasted peanuts.
Choose Your Own (Chocolate) Adventure
Watch our Kitchen Conundrums expert Thomas Joseph break down what all those chocolate percentages mean and how to switch out one chocolate for another in a recipe: