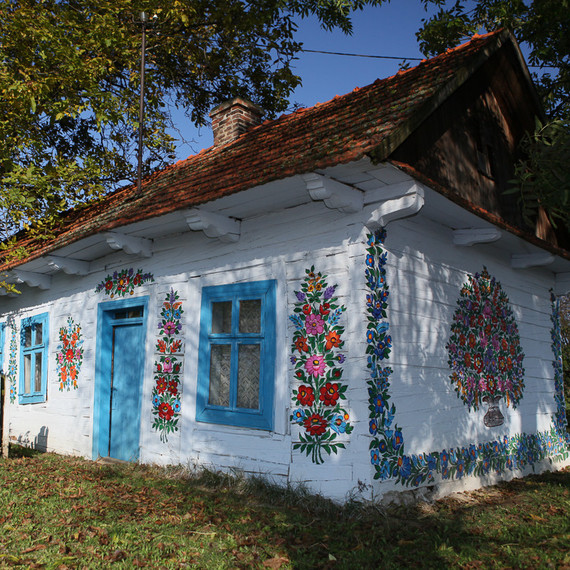 Zalipie, a small town in southeast Poland, has a graffiti problem, but it's not what you think. Buildings throughout the quaint community are covered in intricate floral murals, and the town actually encourages its residents to decorate houses (and bridges, churches, wells and more) during its annual Painted Cottage Competition.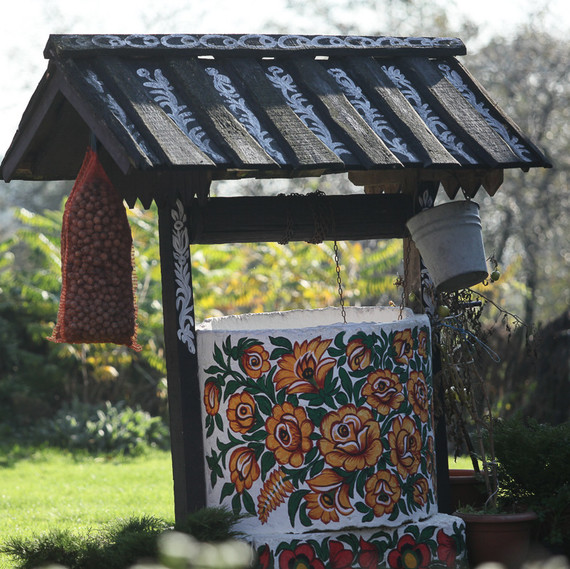 The tradition goes all the way back to the 1930s, when the country was recovering from World War II. The floral paintings started as a way to cover up imperfections on walls and ceilings, but the graffiti quickly turned into a town-wide phenomenon. Today, all of Zalipie is adorned with delicate floral motifs, and the residents touch up the paintings every year to keep the murals looking vibrant.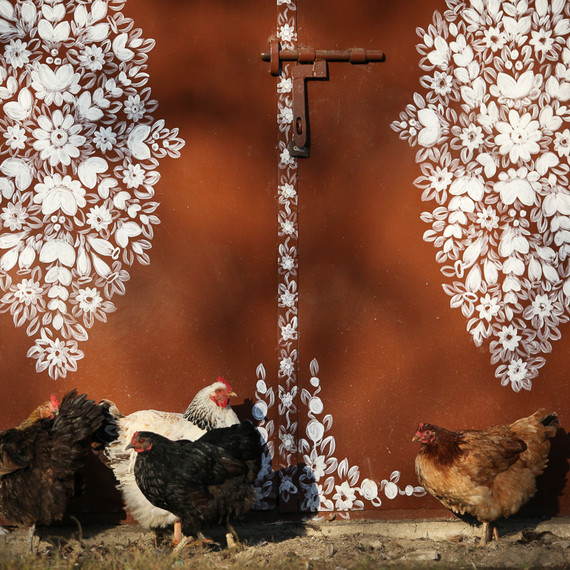 Though there are some subdued monochromatic patterns to be found, most of the town's floral paintings include a variety of colors for a bright, cheerful design. If your own yard needs sprucing up, get inspired by Zalipie and decorate your well or shed with some colorful floral graffiti. It's a fun family project that's easy to personalize and make your own!