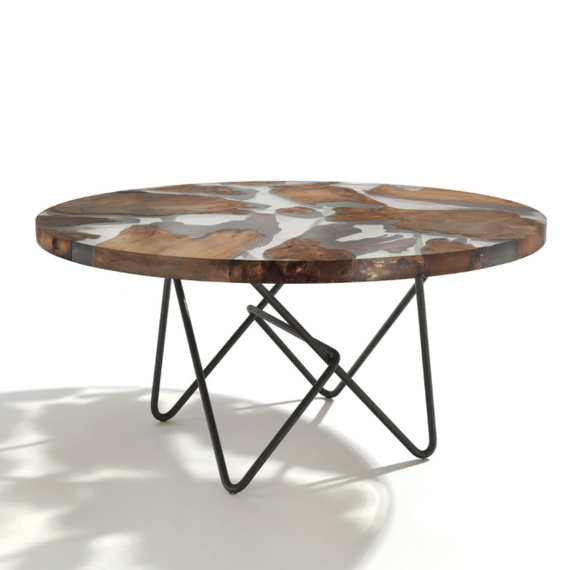 Just because something is old — say 50,000 years old — doesn't mean it has any lesser value than something that was created in the new millennium. In fact, one resin table handcrafted from ancient wood is now experiencing new life, thanks to Italian designer Renzo Piano. Crafted from New Zeland's oldest wood, Kauri, The Earth Table is something to marvel.
Riva 1920, a well-known, family operated Italian furniture design house is responsible for creating the resin inlay that has brought the 50,000-year-old wood into the 21st century. The Earth Table is where modern day design collides with historic preservation. The Earth Table expertly combines resin, iron, and Kauri wood from New Zealand in one piece. The iron base has a special meaning as well as Piano himself explains, "The special base, in dark iron with tubular section and visible welding that echoes the original design of table "Antico" for the initiative of 'Ground Zero ... Ground Heroes' in 2001, symbolizes the tangle of the reinforcement of buildings protruding from the rubble following the collapse of the Twin Towers." True, the table is crafted from resin and wood, but the genius of Piano's design is the translucent resin. The transparent resin allows light to escape which makes for fun shadow play wherever the table stands.
[WOODWORKING: The Secrets to Making Your Own Kitchen Tools, Home Decor, and More]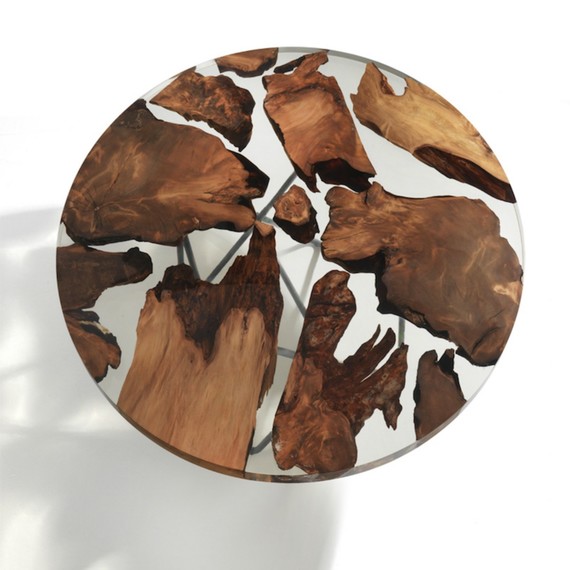 The age of the wood is an admirable thing to mention, but the rich importance of Kauri wood is another meaningful aspect of the table as this particular kind of prehistoric wood is only known to New Zealand. These prehistoric trees grew for over 2,000 years before being buried and preserved in peat. Talk about owning a piece of treasured natural history! Naturally, the designer, Piano wanted to preserve the ancient earth in The Earth Table as he mentions, "The wooden parts metaphorically representing the continents and the resin sections the oceans."
Interested in seeing more of the 50,000-year-old resin wood table? Luckily, The Earth Table is only a small part of a rather large unique home interior design collection from Imm-Cologne. If Imm-Cologne's other artistic yet practical designs are anything like The Earth Table, we are all in for a treat.
Learn more about woodcarving with Martha and David Esterly: