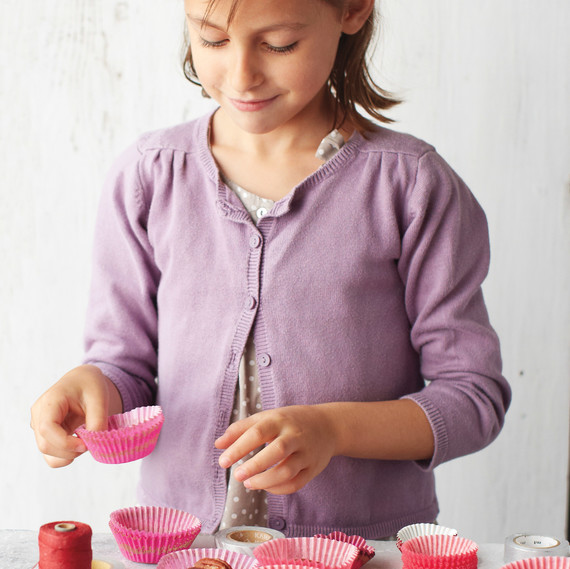 A bouquet of her favorite flowers and edibles made by the kids will kick off mom's day of appreciation on a heartwarming, delicious note. If your child can scribble, they can get in on this edible action. And if your child happens to be one of those junior chef-types, well then, mom will be delighted by the special treats made with love.
Cookie as Canvas: The Younger Set
Even the most junior of chefs can get in on the act and use a food-safe marker on sugar cookies or shortbread. If you're feeling ambitious, flood the tops of the cookies with royal icing; once the icing sets, set your little Ellsworth Kelly loose, armed with a rainbow set of food-safe markers. Skip the icing if you'd like, but homemade cookies make the difference in this project. Pale, flat cookies like shortbread and sugar cookies are a great canvas, as are blondies -- plus, these treats also happen to be fun and easy to bake with kids.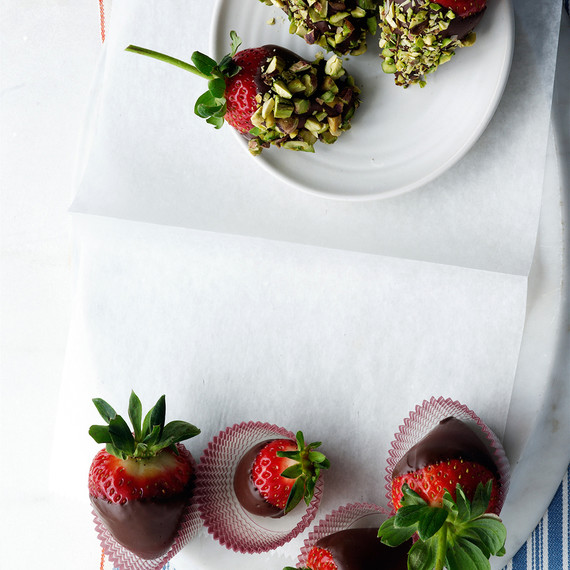 Chocolate-Dipped: Toddler Experiments
Advanced toddler chefs will enjoy the art of chocolate-covered dipping. Pretzels and strawberries are classics, but dipped goods can be anything from mom's favorite dried fruit to the chips or crackers she prefers and sets aside for herself. For extra credit, coat the dipped item with her favorite crushed or chopped toppings, think nuts or crushed candy -- or put the kids to work with a clean paintbrush and edible glitter for some extra sparkle.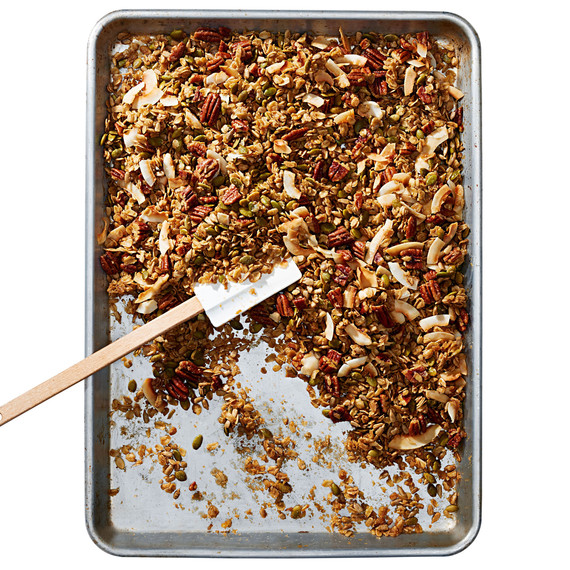 Teamwork and Going it Alone: Five and Above
Most recipes with lots of measuring and minimal cooking are ideal for cooking projects with kids. The methodical nature of a 5-year-old transforms measuring multiple ingredients into a fun, full-on project. (Parental bonus points for teaching kids the difference between liquid and dry measuring cups.) Aside from some general adult supervision, older kids 8+ may be able to tackle certain recipes on their own, like this favorite granola recipe or Chocolate-Covered Almonds, which seem so fancy as half are dipped in cocoa and half in powdered sugar. Be sure to have a clean jar to package the granola in or a pretty box to hold the chocolate-covered almonds.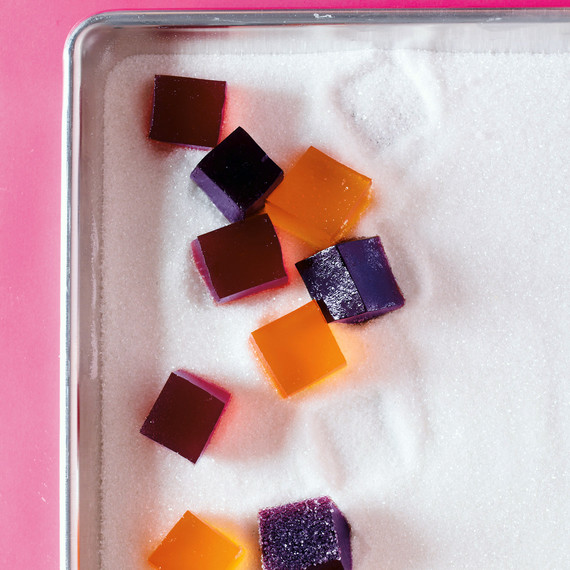 Color and Ease: For Those in Double Digits
Younger junior chefs (ages 10+) may enjoy making a batch of pâtes de fruits, a colorful French confection made from fruit juice and gelatin, which are far easier to whip up than their jewel-like appearance suggests. Our 30-minute fruit jellies recipe is straightforward, perfect for kid chefs to hone their timing and presentation skills -- and is an easy, elegant sweet for mom. The young cooks will enjoy working with the magic of gelatin. 
Advanced Placement: Teens and Seasoned Junior Chefs
Most teenagers have an uncanny ability to listen and follow instructions just as long as they aren't coming from their own parents -- play up to this strength and let them tackle a cooking project for mom on their own. (Just remind them to allot enough time to finish the project!) Basic French Macarons should delight and impress any mother, and will be both challenging and rewarding for any experienced bakers in your brood. Remind the teenage chef to read-through the recipe and double-check that your kitchen is equipped with a food processor, pastry bag, and standing electric mixer -- all of which simplify the process of making these cookies. For moms who adore chocolate, this rich, creamy fudge will appeal and making it calls for little more than a candy thermometer and some patience. And for experienced junior chefs who are out to impress, a box of homemade Chocolate-Covered Turtles should do the trick -- the recipe requires attention to detail and a multi-step process suitable for more experienced cooks. As always, general adult supervision is a good thing.