Nothing says Valentine's Day like a bouquet of a dozen red roses. But if roses have been your V-Day go-to for three years running (and maybe a few years before that, too), it might be time to start thinking outside of the box when it comes to picking a your Valentine's Day flowers. Take your flower game to the next level this year with these unconventional arrangement ideas that are sure to wow your special someone.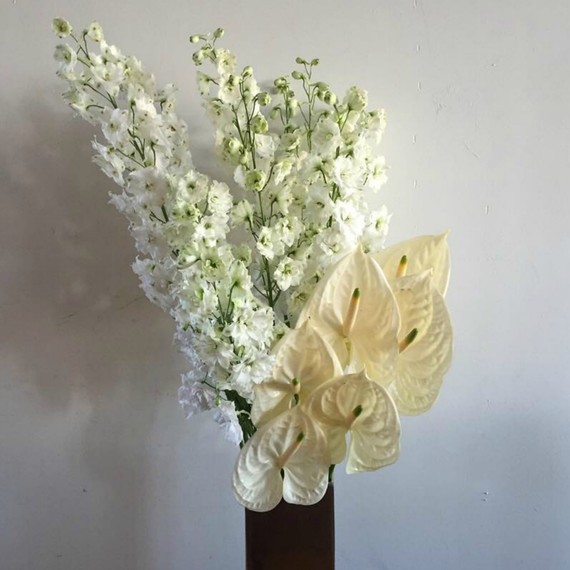 An Asymmetric Arrangement
Nothing says break from (the floral) tradition quite like an asymettric assortment of blooms. Try mixing and matching blooms you don't usually think of going together. If you're looking to upgrade your floral game, try going for something a little more structural and unconventional, like this arrangement by Meta Flora in NYC. It's all about creating a balance through imbalance, a feat that is accomplished by playing around with shapes and placement to create something totally different with flowers.
Meta Flora, metafloranyc.com
[MAKE your own paper flowers this Valentine's Day with this easy project.]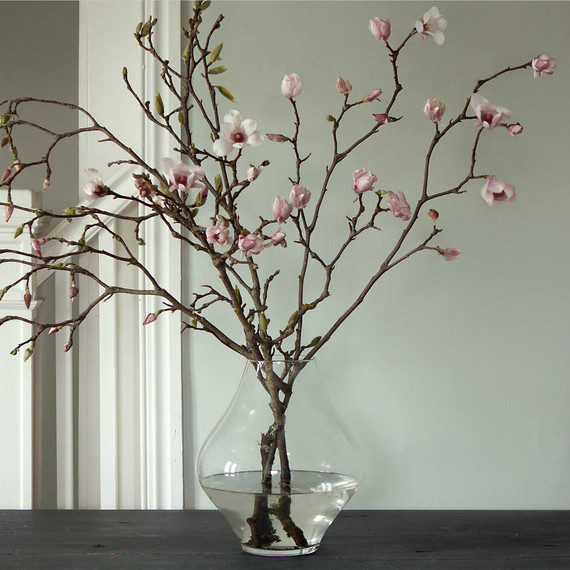 A Bouquet of Branches
While nothing quite looks worse than a floral bouquet that's a little bit sparse, a bouquet of budding branches is a charmingly rustic and totally unexpected arrangement to gift this Valentine's Day. Go for something like a bundle of branches with blush-colored tulip magnolia blossoms to add a sense of delicacy and softness to the otherwise rough look of the branches.
Terrain, shopterrain.com
[GET INSPIRED with some of Martha's favorite Valentine's Day flower arrangements.]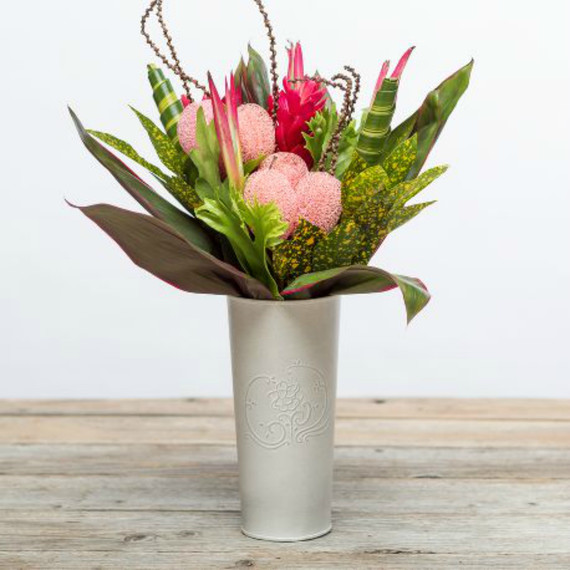 Exotic Blooms
When roses feel too mainstream and you're looking for flower varieties that aren't in your typical bouquet, try going for something a little more exotic. Like, say, some blooms sourced from the volcanoes of Ecuador? How about something from the hills of Colombia? Just make sure they are responsibly sourced.
The Bouqs Co., bouqs.com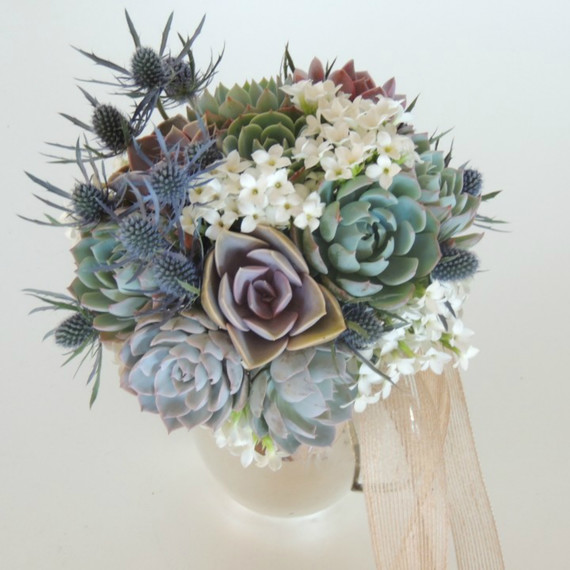 An Arrangement of Succulents
When even an arrangement of exotic flowers from the rainforests of South America don't feel quite different enough for your Valentine, how about forgetting flowers all together? Try, for example, an arrangement of succulents. Going for succulent varieties that take the shape of little rosettes allows you to create a bouquet with a traditional aesthetic, while still achieving a fresh look and color scheme in the process.
Urban Succulents, succulentlyurban.com