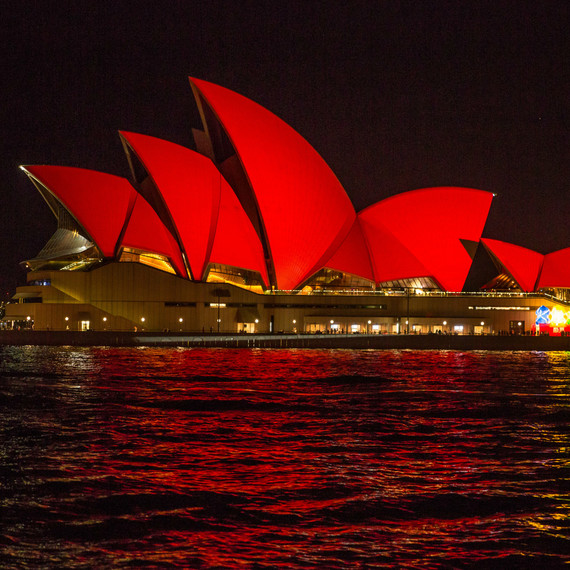 Come Saturday, the world welcomes the first official day of the Lunar Calendar aka the Year of the Rooster. While celebrations are primarily popular in the country of China, the Lunar New Year is an international reason to celebrate with fireworks, great food, and friends and family.
For instance, the city of Sydney, Australia, has painted their town red — almost literally — to celebrate the international holiday. Australia (among other countries) is welcoming the Year of the Rooster by illuminating thousands of glowing lanterns to place in the Sydney Harbour as well as transforming their famous landmarks such as the Sydney Opera House to have a red glow. The Opera House will bask in a glow of red until January 29, but other important city landmarks will appear red too such as the Sydney Town Hall and the Sydney Harbour Bridge.
[DIY: Make A Showstopping Candy Tray for Lunar New Year]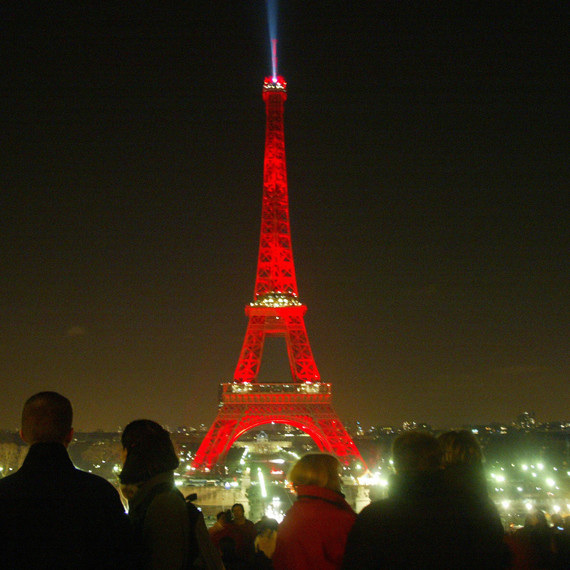 In Europe, the major cities kick up to major fanfare. In Paris, one of the most sparkling moments in Eiffel Tower history was when it was radiant in scarlet light. Parisians celebrate with colourful parades and lion and dragon dances in different districts of the city and the suburbs.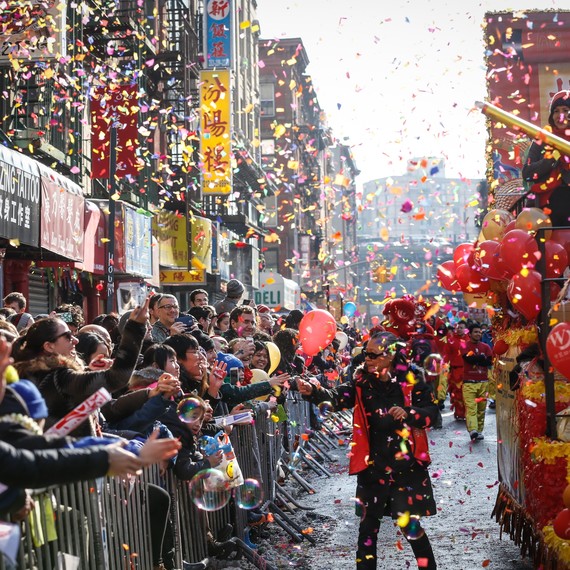 And other countries get in on the New Year fun too. The five boroughs of New York are planning massive parades and other events to celebrate this weekend. In fact, Manhattan's Chinatown, Queens, Brooklyn, among others plan a series of food, festivals, and parades.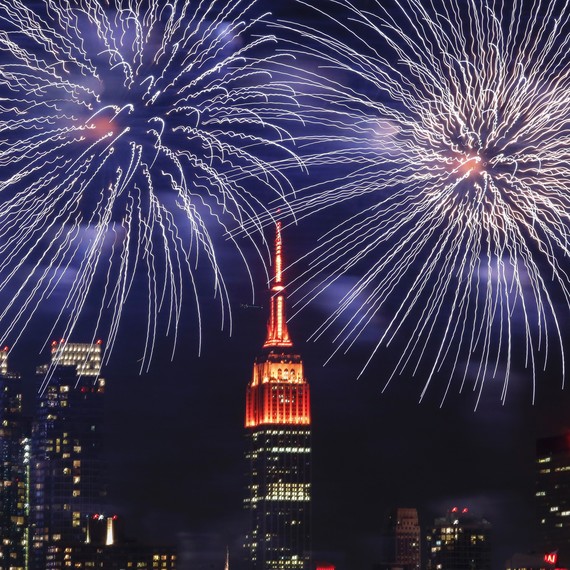 This Sunday, January 29th at noon there will be one big parade, the Brooklyn New Year Lunar Parade as it will commence in Sunset Park, Brooklyn. Also, on February 4th at 11 am the Queens Lunar New Year Parade will begin in Flushing, Queens.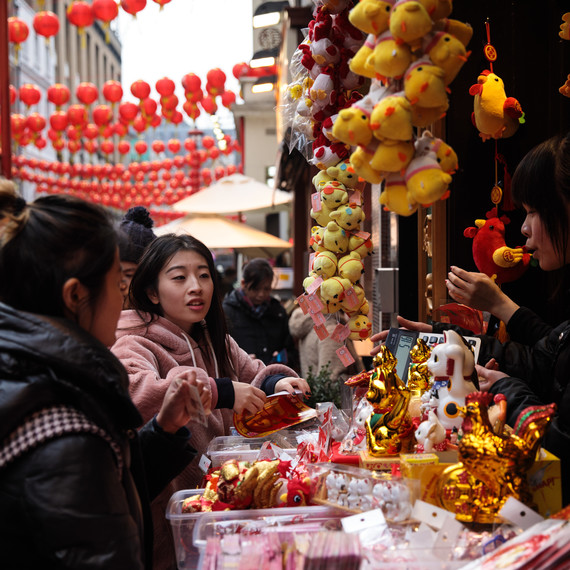 In London, England, the Lunar New Year is a celebratory call for a massive firework display over the state's capital. In fact, London has bragging rights (right behind Asia) for hosting the biggest Lunar New Year bash ever — a whopping 7 million people come to London to celebrate the turning of the calendar! Yearly, a glowing parade transcends in Trafalgar Square, Chinatown, and the West End. This year, the parade will be held on January 29 between 10 am-6 pm.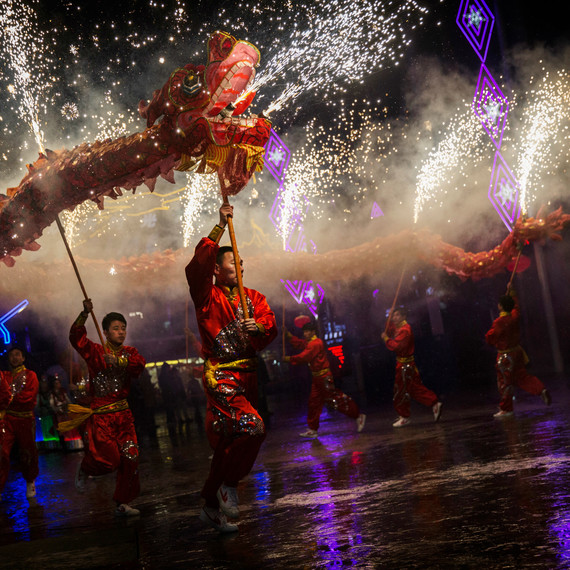 Of course, nowhere in the world compares to China. There are temple fairs, sporting events, firework displays, and traditional lion and dragon dances, not to mention sourvenirs for sale like decorative paper that symbolize good fortune, blown sugar art, clay figurines, and firecrackers. This year, the Lunar New Year runs from January 27 through to February 2.
Are you celebrating with friends and family? Consider making a lucky gilded bowl for your oranges: