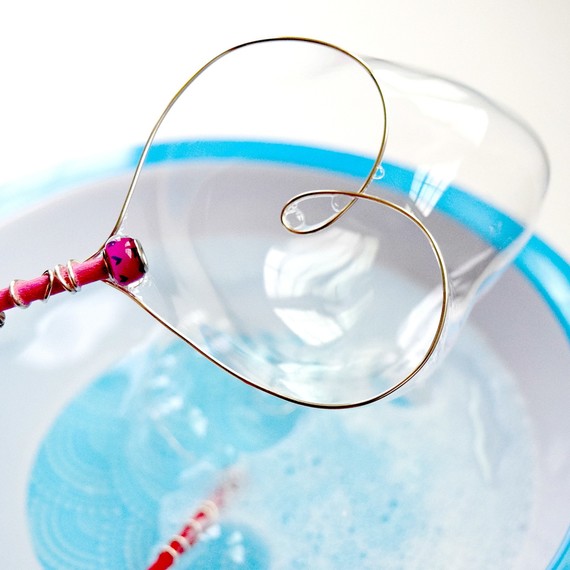 Materials
Dowel (3/16-inch width)
Martha Stewart Crafts acrylic paint
Paint brush
16-gauge craft wire (12-24 inches per wand)
Wire cutter
Needle nose pliers
Assorted beads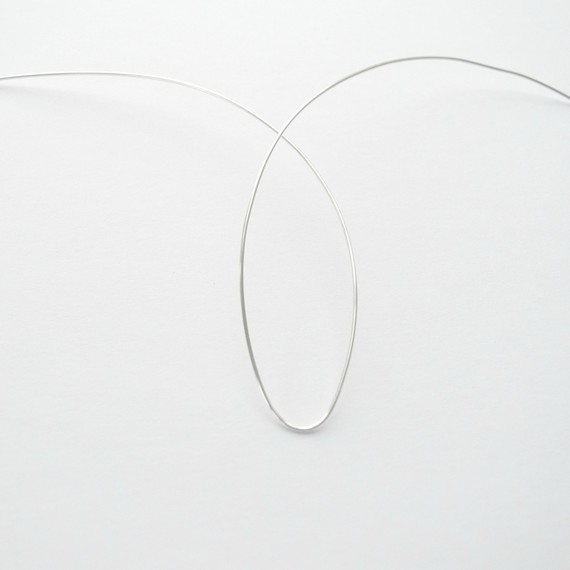 Note: While this is a kid-friendly craft, there are sharp objects involved. It's best if parents take the lead on cutting and bending the wire in the steps below.
Step 1
If necessary, cut the dowel beforehand to desired length. Ours ranged from 12 to 18 inches long. (Tip: To avoid splintering, wet the dowel before cutting.)
Step 2
Paint the dowel and let dry completely. Use two coats if necessary. Once you finish painting, set the dowel aside until Step 6.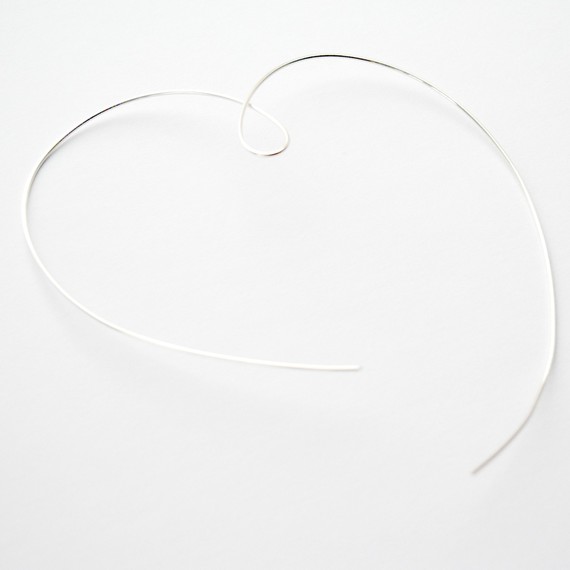 Step 3
Use the wire cutter to cut the wire to desired length (use 12 inches for small; 18 inches for medium; and 24 inches for large). If you have the materials, it's fun to try all three sizes to see which one makes the best bubbles!
Step 4
Hold the cut piece by each end and bend the wire with your hands to create a loop in the middle. Leave one side of the remaining wire in this piece slightly longer than the other.
Step 5
Use your hands to bend the wire into a heart shape, leaving the bottom open. Don't worry if it's not perfect heart. This type of wire is so soft that you can easily adjust it or smooth it out as you go.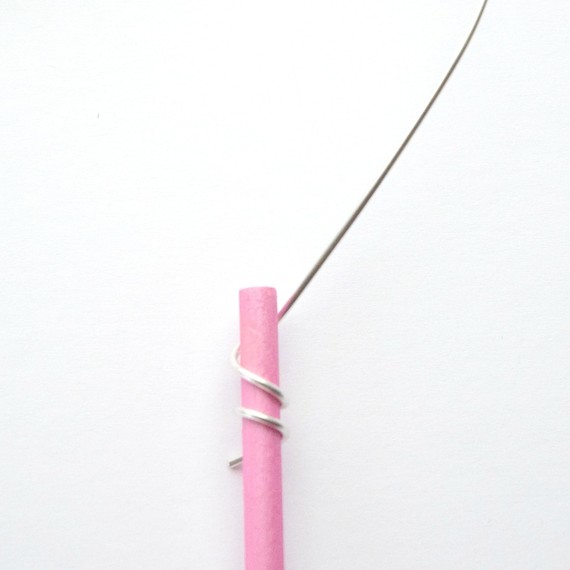 6. Use the needle nose pliers to twist the end of the longer side of the heart around the dowel.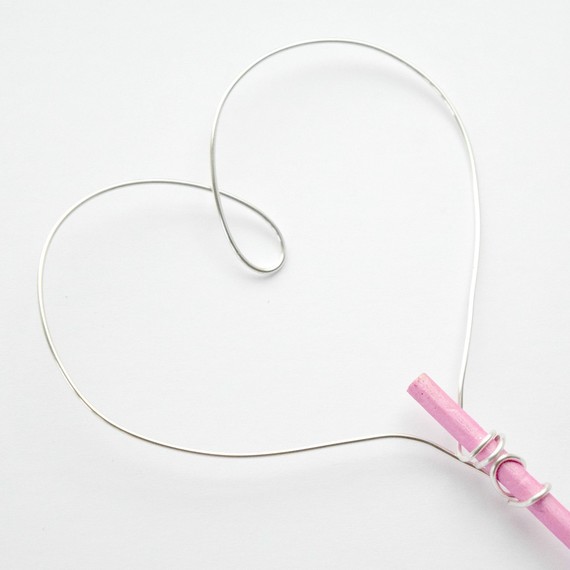 7. Next, use the needle nose pliers to twist the end of the other side of the heart around the dowel.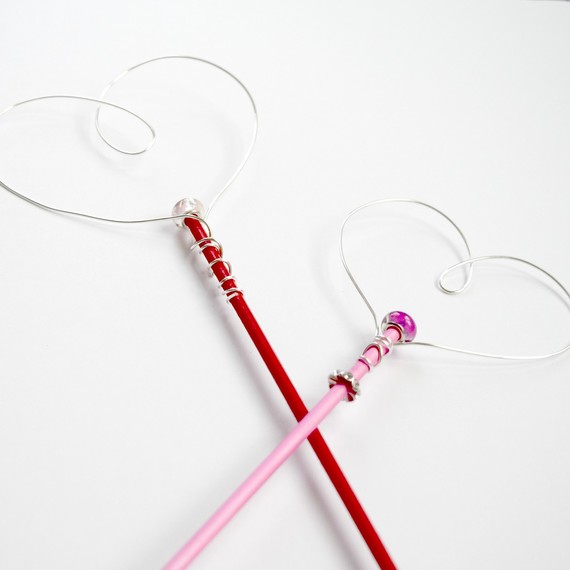 8. Place the beads on either or both ends of the dowel to decorate your bubble wand.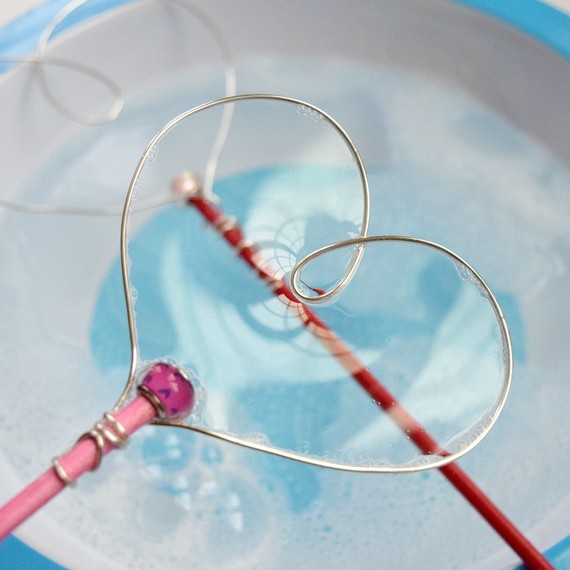 Next comes the really fun part! When you're ready to test out your heart-shaped bubble wands, use our bubble solution recipe. Don't need to make that much? Trying cutting the recipe it down to the following measurements:
1 cup water
⅓ cup clear dish washing liquid
2 tablespoons light corn syrup
[GET THE MIXTURE: Homemade Bubbles]
Dip the bubble wand in the flat part of a shallow pan to let it soak up the solution until a film is formed inside the heart. Hold it upright and blow to see if your bubble wand will send heart-shaped bubbles floating through the air. (Spoiler alert: It won't, but it's a still fun way to keep the kids guessing!)
Looking for more ideas? Try marbleizing with paints!