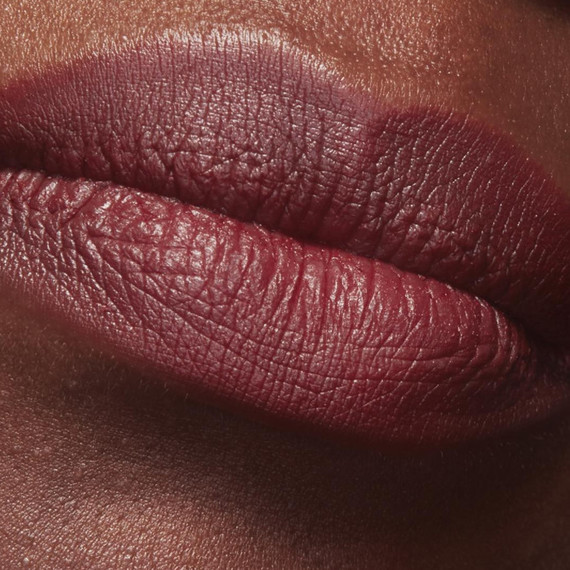 On my day to day, I like to try to spend my time addressing various tasks and responsibilities to be a well-functioning adult. This is all well and good, but when you are continually plagued by dry chapped lips that gradually migrates it's way up to your nose because #January, (thanks central heating,) focusing on anything other than the fact that the Sahara desert has made a change of address to my face is difficult.
It's uncomfortable, and yeah, I'm a tad vain -- I don't like having red, cracked and inflamed skin smack dab in the middle of my mug. Of course, we've all been there. And we've all been on the merry-go-round that is lip balm (re)application. Plus, the rate at which I go throw lip balm is ridiculous, just purely on the basis that more often than not, sometimes I'm pretty positive it's not doing anything other than masking the problem temporarily. I know a lot of people that feel this way, too. Turns out, there's one ingredient in particular that will make you wonder how you ever survived without it: Lanolin. 
A name alone isn't going to do you much good, so I had to find out why this moisturizing agent was just so darn effective. I reached out to Kirsten Carriol, the founder of Lano, to get the full backstory on its origins and why it's just so darn good for keeping chapped lips at bay. For starters, Lanolin, is a substance that is naturally found on the coats of sheep, and it functions to protect the fleece of the sheep and keep it dry year round. When the wool is shorn from the sheep, the lanolin is removed from the wool as well -- and not to worry, it's at no harm to the animals.
 But how come it works better than anything I've ever tried? Carriol says, "The molecular structure of lanolin closely mimics human skin lipids, making it the most compatible ingredient to use on your skin."  What's more,  good quality lanolin 400% of its weight in moisture, which means it will also deliver moisture back into your lips at the same time. 
So, when you grab a tube of lip balm that contains Lanolin, here's how it will work hard for you.  Lanolin's molecular structure mimics that of the oil on your skin, so it healthily replaces oil to your skin barrier when it has become compromised. This in turn, prevents your skin from breaking down and collapsing due to environmental stress (like the wind or dry, cold air).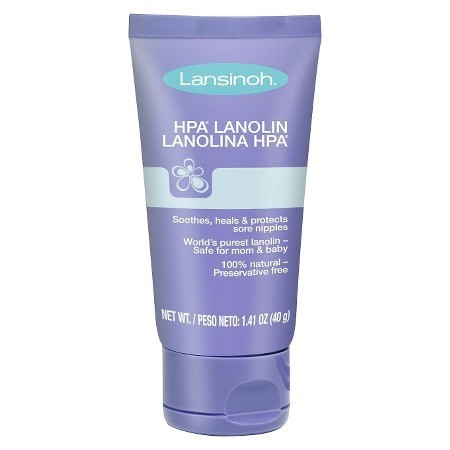 Now that you know how it will work for you, you probably want to know which formulations contain my moisturizer bae. Lansinoh HPA Lanolin Tube and Dr. Lipps Original Nipple Balm for Lips, are both amazing formulations, that obviously contain this ingredient. Pop some on your cuticles, your lips -- and yes, even your nips if you are breast-feeding (just be sure to wipe clean before feeding time). Oh and, this also makes a great highlighter on those days where you have no desire to put makeup on. Or, Bite Beauty's new Agave Lip Balm, which comes in stick form, is also incredible. Not only is it a lighter formulation that makes for a great touch up of moisture before you fix that bold lip at lunch time, but it's also super hygienic -- I love a good tube of lip balm, but if I have to use my fingers to apply it, it is staying at home. Bonus points for super sleek, light packaging too.
As for the formulation with a little extra oomph, reach for Lano Lemonaid Lip Treatment. This product is next level because not only is it made with lanolin, (and smells delicious), it has lemon oil added to it. What this means, is that it has an added natural exfoliant that will help slough off that dry, cracked skin, allowing this dare I say it, magical moisturizer to penetrate deeper and restore your moisture barrier. For real: it's wonderful. 
With Valentine's day approaching, (and while I have yet to find my Valentine), I have found an ingredient that ensures my lips are in fact kissable. Onward to kiss many frogs in hopes of finding a prince, with no chapping in sight.