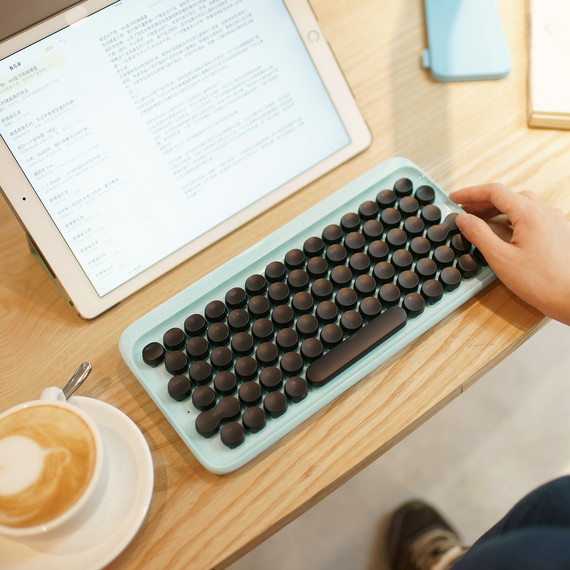 People always say that they don't make things like they used to, but this keyboard might be the exception. The new gadget from Lofree was designed to mimic an old-fashioned typewriter keyboard, producing the telltale click-clack noises, yet it still has all the modern features you can't live without.
Lofree's mechanical keyboard comes in several cool colors, connects wirelessly to your computer and, perhaps most importantly, makes a satisfying clack when you hit its keys. The keyboard is compatible with Mac, PC and Android devices, and it's backlit in case inspiration strikes at night.
The typewriter keyboard will be available for pre-sale starting March 7, and nostalgic writers everywhere are sure to snatch them up.
[KEEP IT TIDY: How to Clean Your Home Office]