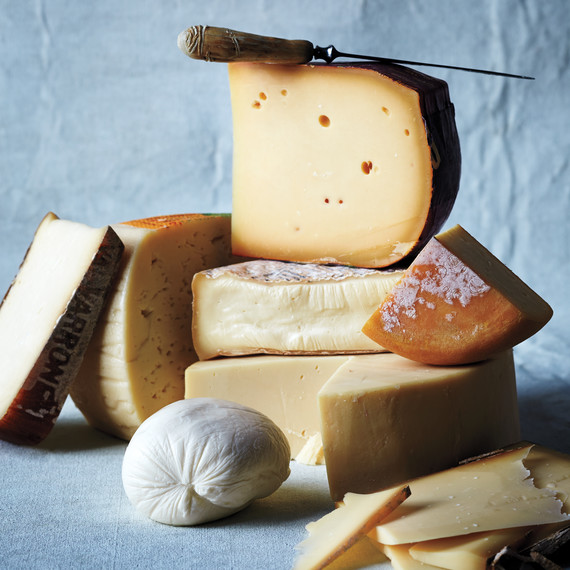 If a recent trip to your local grocery store or coffee shop is any indication, more and more Americans are reaching for non-dairy options for their morning coffee and cereal. It's a trend we've been noticing for the past few years. Sales of almond, coconut, cashew, soy, rice, and hemp milks are at an all-time high and this trend looks set to continue in 2017.
At the same time as we're dumping dairy milk, our love of cheese knows no bounds and our passion for butter hasn't been this high in years according to a recent U.S. Department of Agriculture study.  So while we aren't drinking as much milk as we all used to, production of milk is skyrocketing to give us plenty of butter and cheese. Domestic cheese consumption was a record 5.35 million metric tons in 2016, up 7.6 percent from two years earlier according to the USDA. Americans on average are eating 35 pounds of cheese each annually, that's twice the amount consumed in 1980. Butter use was an all-time high, 870,000 tons last year, and is forecast to jump 8 percent in 2017, the government said
So, what gives? Why are Americans -- who for decades have been fearful of almost any lipid except olive oil -- suddenly embracing fat? Tom Bailey, a New York-based senior dairy analyst for Rabobank told Bloomberg,  there has been a shift in sentiment around milk fat from high-fat yogurts to sour cream to whole milk. Could the popularity of Bulletproof coffee and the widespread popularity of ketogenic-type diets (low-carb, higher-fat approaches like Paleo and Atkins) be the cause? Even if you haven't chosen to follow one of these diets, their prevalence influences the way we as a country collectively tend to view food as "good" or "bad." As more and more people are moving away from processed, "fake" food like margarine and gravitating towards more natural, whole foods, full-fat cheeses and grass-fed butter are seeing a rise in popularity.
(READY to cook with cheese? Try these recipes)
The increase in cheese and butter consumption though is most likely due to the pure and simple fact that cheese will never not be delicious. We hope this melty, gooey food trend is here to stay, because we'd hate to see baked brie, fondue, mac and cheese or pizza go out of style.
Here's a wonderful way to enjoy cheese -- atop a delicious broccoli and potato casserole: