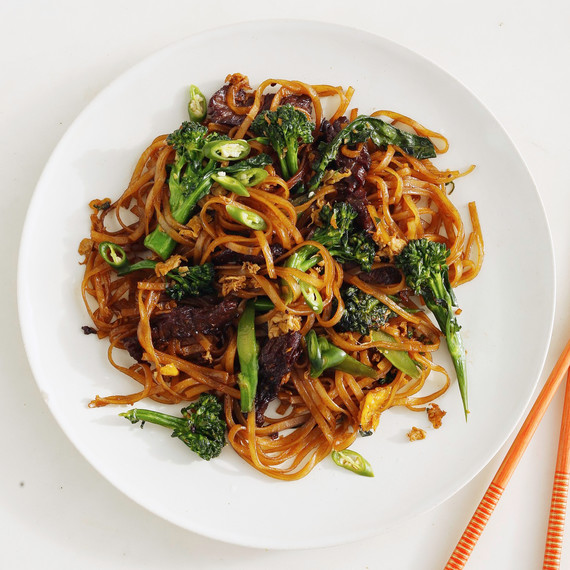 Thai: Pair With 'Off-Dry' White Wine
The #1 rule for pairing wine and spicy food is that sweeter wines do an amazing job of balancing out heat. In the wine world, sweet wines are usually called 'off-dry,' so feel free to throw that phrase out there and impress the staff at your neighborhood wine shop. Often you will hear riesling mentioned as a pairing for spicy Asian food, butRiesling comes in a whole range of sweet-to-dry levels so look for ones that say 'spatlese' or 'spatlese trocken' on the label. Another great phrase to look for on a wine label is 'Late Harvest.' These wines are made by leaving the grapes on the vine until they get extra ripe -- sometimes even turning into raisins, concentrating the sugars -- before they are harvested for winemaking. Usually late harvest wines are a bit lower in alcohol which also works well with spicy dishes. My go-to for Thai food is Domaine du Tariquet Premières Grives, ($16), a late harvest wine from Southwest France made with the gros manseng grape. It has a rich mouthfeel, tropical fruit flavors, including mango and pineapple, and a touch of honey on the finish. It has enough acidity that is still feels refreshing with Pad Thai and green curry, and not cloying or overly sweet.
Fancy Cooking Thai Rather Than Having Takeout? Try our Pad See Ew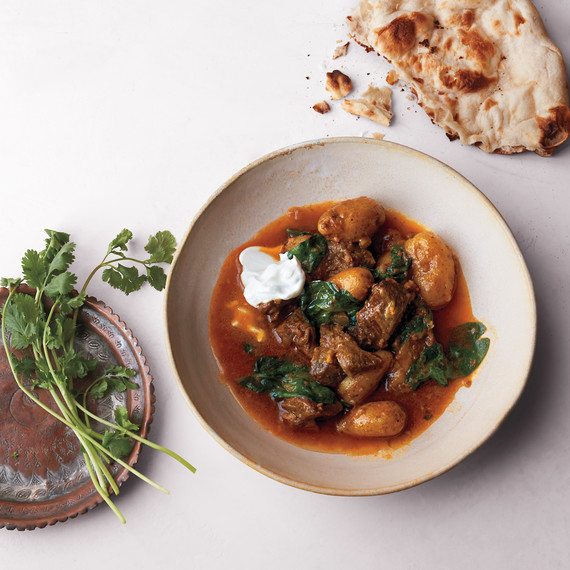 Indian: Pair With South African Chenin Blanc or Red Bordeaux
Pairing wine with Indian food is dependent on which dishes you order. With lighter items like butter garlic shrimp or chicken korma, you might want to choose a white wine that's full bodied to match the intensity of Indian cooking, like a Chenin Blanc. Right now, there's amazing value coming out of South Africa which has become the #1 growing region in the world for this versatile grape: a quality bottle like Bellingham Old Orchards Chenin Blanc 2015 will only set you back $12! It's full of ripe peach and marmalade flavors and finishes with a zesty crisp citrus edge.
However, if you're ordering lamb or lentil dishes with tomato-based sauces and warm spices, a hearty red wine is definitely in order. Go for Bordeaux! Contrary to popular perception, not all Bordeaux is super expensive: try Prieur de Meyney, St-Estèphe 2010, $20. A red blend based on the Cabernet Sauvignon grape, wines from the St Estèphe region are rich, smooth, and velvety- full of juicy dark fruits and a touch of earthiness- perfect for lamb.
Inspired to Cook Indian? We Have Recipes from Shrimp Tikka Masala to Tandoori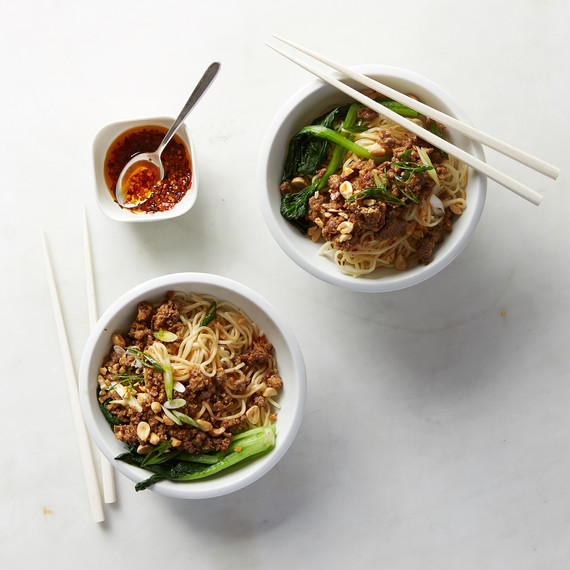 Chinese: Pair with Red Vermouth
Chinese food is notoriously complex; spicy, sweet, and savory all at the same time! With powerful ingredients like ginger, anise, citrus, sesame, and Szechuan peppercorns, finding a wine that will complement all of these flavors is a tall order. That's why I'm suggesting an adventurous pairing -- red vermouth!
You might know vermouth as a cocktail ingredient, something to splash into a Manhattan or martini, but vermouth is actually a fortified and aromatized wine that's delicious sipped solo on the rocks. It's made by combining wine with a grape spirit (aka brandy), and then adding in a selection of botanicals and herbs to give extra flavor. Every vermouth has a different recipe, so they all taste pretty different and it's a fun category to explore to find your favorite. Vermouth comes in white (also known as 'bianco' or 'blanc') that is made with white wine; or red ('rosso' or 'rouge'), made with red wine. My pick for Chinese food is La Quintinye Vermouth Royal Rouge ($16 375ml bottle). It's made from a blend of merlot, malbec, and cabernet; combined with cognac and and then flavored with a blend of 28 plants and spices, including cinnamon, cardamon, ginger, licorice, and bitter orange. Just pour over ice and add an orange twist. If it's too intense for you like that, add a splash of seltzer.
Make Dan Dan Noodles for Dinner Tonight
Make a Stir Fry in the Time it Takes for Delivery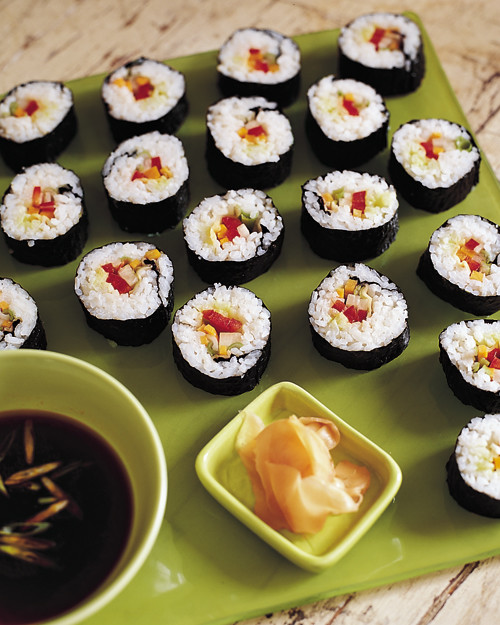 Sushi: Pair With New Zealand Sauvignon Blanc or Pinot Noir
Yes, you read that right -- not only do fresh, crisp whites pair with seafood, a light red like Pinot Noir is amazing with richer, firmly textured fish like salmon, tuna, and even mackerel. New Zealand is an amazing source for both Sauvignon Blanc and Pinot Noir right now, offering high quality at an affordable price. Nobilo Regional Collection Sauvignon Blanc 2016, $13, is full of fresh citrus fruit flavors with an incredible focus and clarity, and has the typical Sauvignon Blanc green pepper and herbal notes. You might even get a flash of jalapeno aroma -- just what you need with your yellowtail sashimi! The Pinot Noir from the same winery, Nobilo Icon Pinot Noir 2014, $22, is a classic match for a spicy tuna roll.
Try Some of Japanese Master Chef Nobu Matsuhisa's Elemental Recipes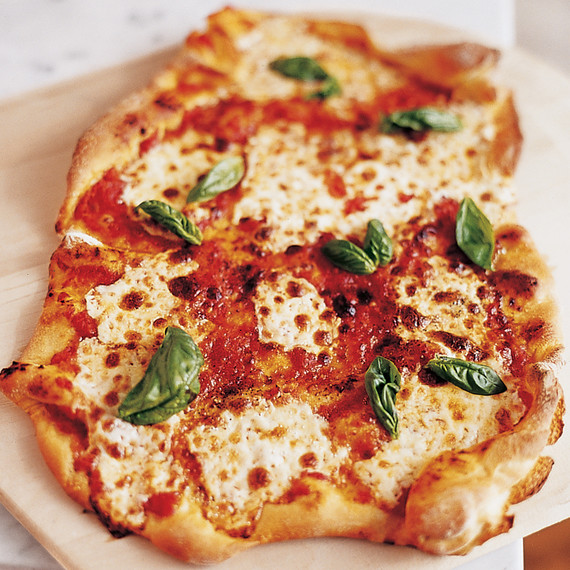 Pizza: Pair With with Lambrusco
Lambrusco Rosso is a sparkling red from the Emilia-Romagna region of Italy, and it's a great pairing with pizza. Although you can't go wrong with a rustic red like Chianti there's something fun about all the intensity of a wonderful red wine with the cool refreshing effervescence you might find by pairing pizza with soda or beer. Think if it as the wine version of cherry cola! It comes in white and rosé versions as well, but we like reds (like LINI 910 Lambrusco Rosso, $16.99) with a mozzarella or pepperoni pie.
Make this Simply Delicious Pizza Margarita
Learn How to Make Your Own Pizza Dough