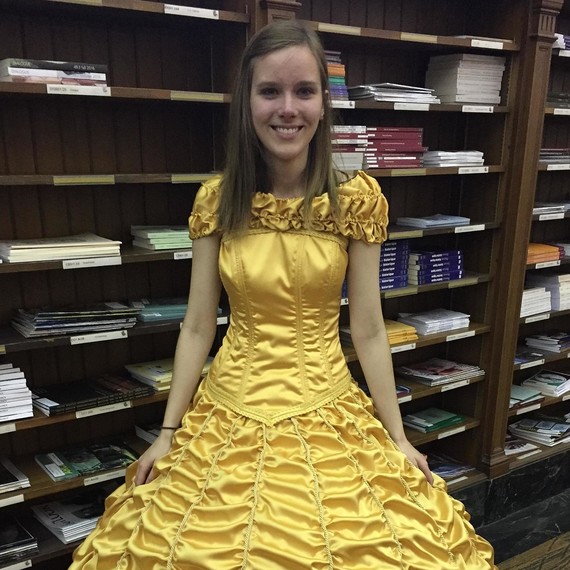 At least once in every girl's life, she has envisioned herself in one of the many fantastical ball gowns donned by the Disney princesses. And Belle's buttery yellow ball gown from Beauty and the Beast is one of our personal favorites.
One boyfriend, Joel Lynch (soon-to-be fiancè) recognized his girlfriend, Cara's deep desire to dress like Belle in her famous golden yellow ball gown and did something about it... right before he got down on one knee. (But before you get teary-eyed, you'll want to see his design process as he made the entire ensemble from scratch!)
[TRY THIS: How to Sew a Little Black Dress that Fits You Perfectly]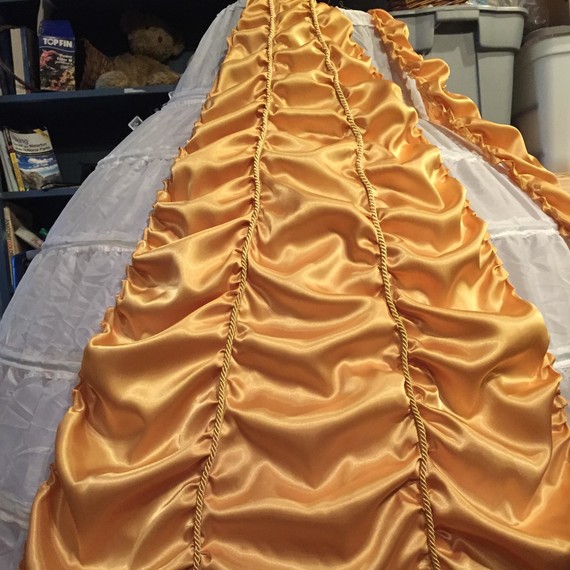 You'd think that one man on a mission to re-create Belle's gown would require magic, but in reality, he used fabric and a sewing machine to create the gown. In fact, it took Joel 30 days to make this ball gown. Joel spoke about the dress making process on Imgur, stating, "This is Cara, my best friend, and partner in crime. She grew up admiring Belle from Beauty and the Beast. Wanting to recreate the famous scene, I decided to make her the dress to coincide with my proposal.'' Needless to say, after looking at the photos from start to finish, Joel did a pretty magical job.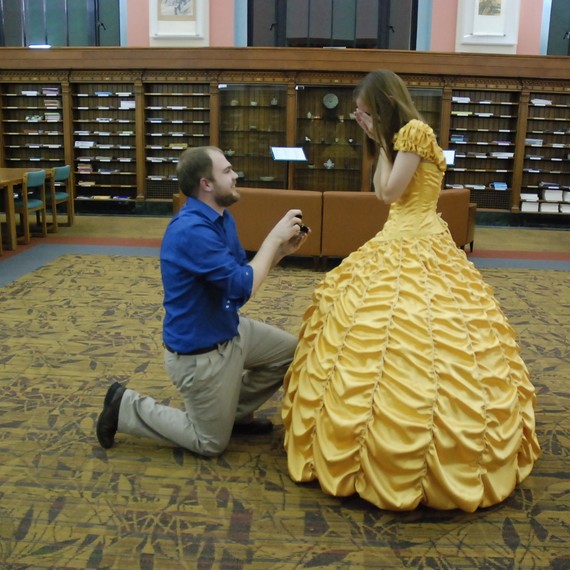 After the dress was created (corset and all) Joel took Cara to her university library where he got down on one knee and proposed to Cara. After kissing her Beast (and of course, saying yes!) the two danced to "Tale as Old as Time" with books, periodicals, and other objects such as lamps and clocks as their witness to the start of their "happily ever after." Just like Belle and the Beast did in the movie.
Now that Joel upped the game for his fiancè's proposal dress we're all wondering what the two will do for her wedding dress!
Feeling inspired? Try this glittery, gold (and very easy) sewing project: