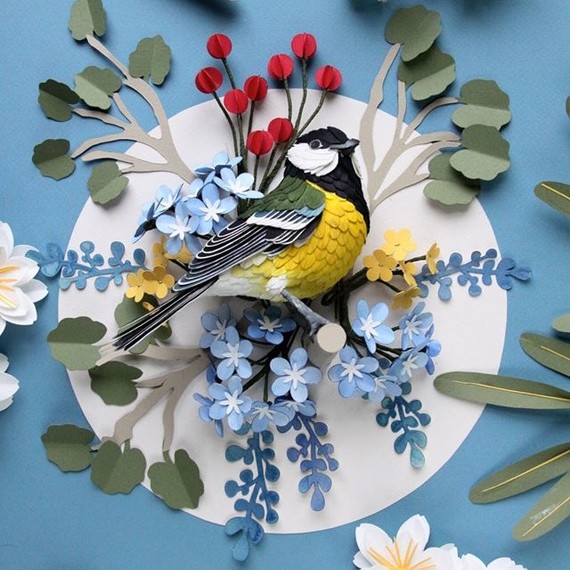 Meet 29-year-old Colombian artist Diana Beltran Herrera: her paper bird figures will have you do a double take.
Herrera — who was born in the capital of Bogotá, but now lives in the UK — became interested in birds when she was a child, but it wasn't until four years ago when she put her interest and art eduction to work. "I am interested in daily life," she tells us. "When I started this series of birds, I was just looking through the window and felt intrigued by a bird that was flying. I use my work to learn, but also to explore the things that I see." She added that throught her art, she understands better the world around her.
[DON'T MISS: A Paper Flower Artist Shares Her Secret to Magical Blooms]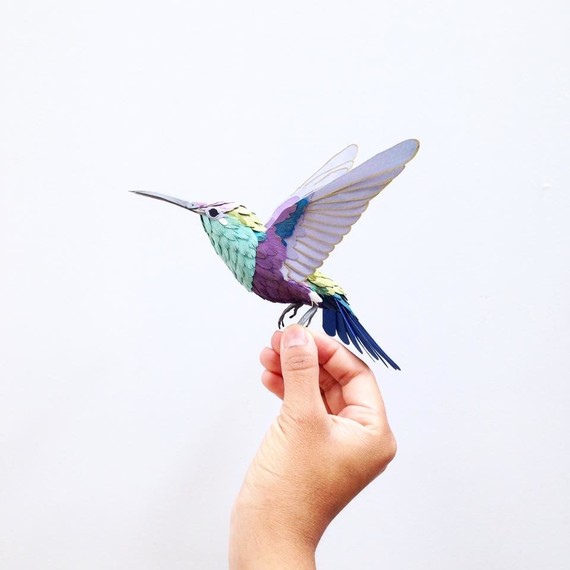 She works with paper because she found the medium easy to transform and also because she is "not very patient to try oil on canvas." (We have to admit it's a little hard to believe that she has a lack of patience given the meticulous detail of each crafted bird.)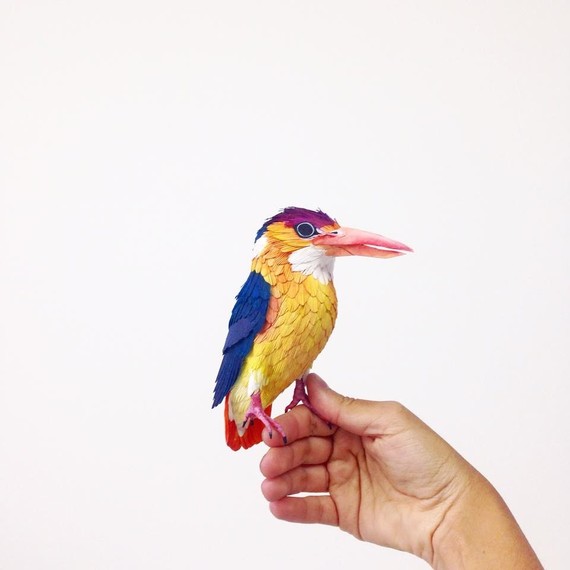 Herrera is also happy that she is helping raise awareness about something that doesn't usually get much attention — nature and birds, in particular. "It's like people really value all the effort someone has put into it [art]," she said.
[MEET THE MAKER: We're Inspired by These Beautiful Artworks Using Nail Polish]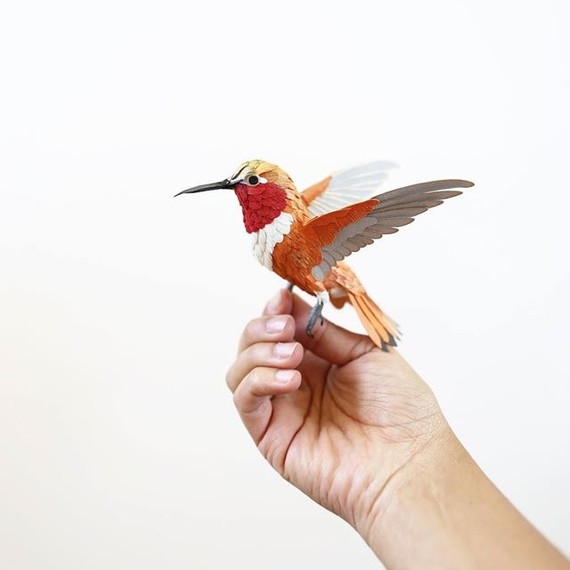 And as you can imagine, creating one of those beautiful birds doesn't happen overnight. Herrera said it can take her anywhere between four days up to three weeks depending on the species, because planning, just like cutting the paper, also takes time. "A small one like a hummingbird or a robin, I can make in about four days but a macaw takes at least two weeks."
Feeling inspired? Watch this video and learn how to make pretty paper flowers for your upcoming party or celebration: