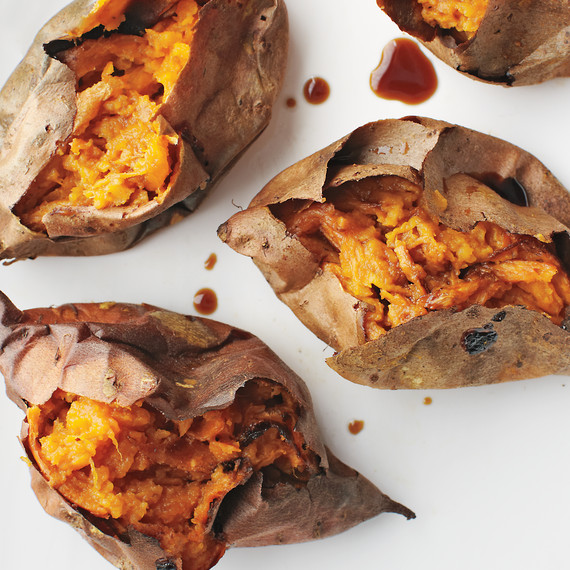 The sweet potato, a tuberous root vegetable, is one of the most nutritious foods in the vegetable kingdom. Packed with calcium, potassium, and Vitamins A and C, they are also one of nature's richest sources of beta-carotene. Carotenoids are naturally occurring pigments largely responsible for the vibrant colors of some fruits and vegetables. Beta-carotene is that rich orange color.
Beta-carotene is a precursor of vitamin A. What this essentially means is that when we consume foods rich in this beta-carotene, our bodies are able to produce vitamin A, which is important for healthy skin, good eye health and vision, and a healthy immune system. Vitamin A is a fat soluble vitamin, so pairing foods rich in fat helps the body better absorb this vitamin.
The other health benefit of foods rich in beta-carotene is their antioxidant properties which help protect cells from the damaging effects of harmful free radicals.
Are you sold? Here are my top 5 recipe picks to try.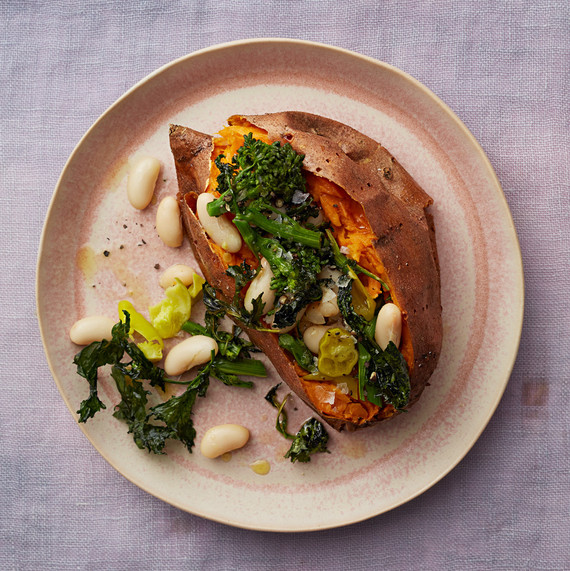 What's so unique about this dish is the ingredients that top the baked sweet potato. Beyond the naturally occurring anti-oxidants from the bright orange color of the sweet potato, the cannellini beans and broccoli rabe add fiber, protein, and B vitamins. Roasting the broccoli rabe renders it to be softer, sweeter and crisp around the edges and the pepperoncini has a tanginess that complements the other ingredients.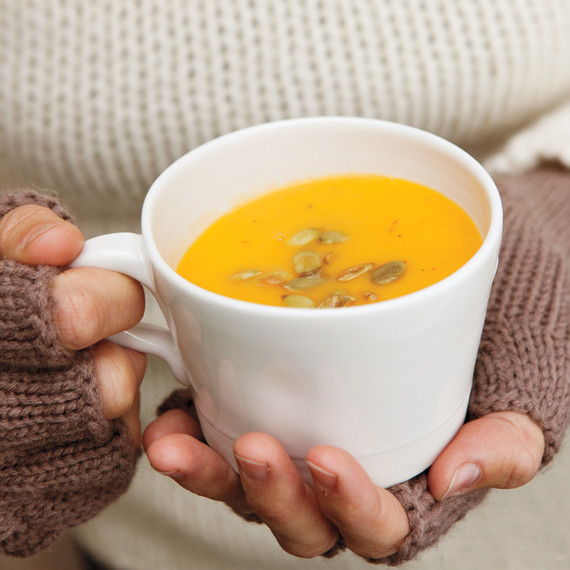 Smokey and sweet is just what the doctor ordered for cold wintry days and nights. The silky soup relies on its fresh ingredients -- not heavy cream or butter -- to achieve its rich flavor. The apples add sweetness, the leeks give depth, and the chipotle chile lend an earthy spice to this recipe. Sprinkled with pumpkin seeds, this is a fun recipe that everyone will love!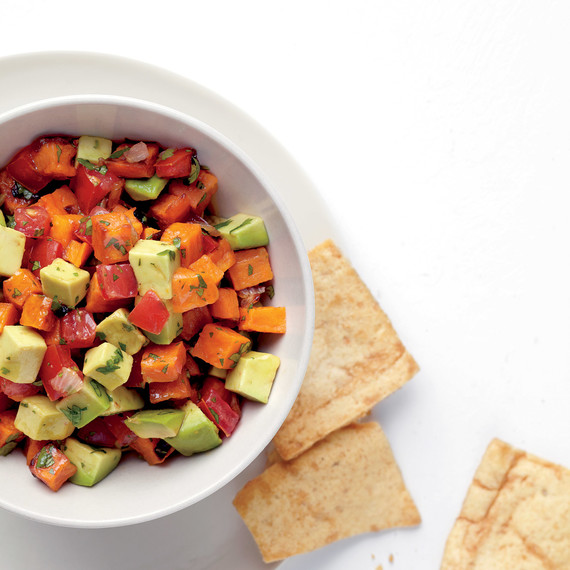 Salsa is one of easiest foods to "spice up". I love the addition of avocados and sweet potatoes. Not only do you get the anti-oxidants from the beta-carotene of the sweet potatoes, but the healthy fats from the avocado help you absorb the other nutrients and ingredients -- like the lycopene, a powerful anti-oxidant found it tomatoes. Topped with cilantro and lime, this dip can actually double as a side salad with any protein.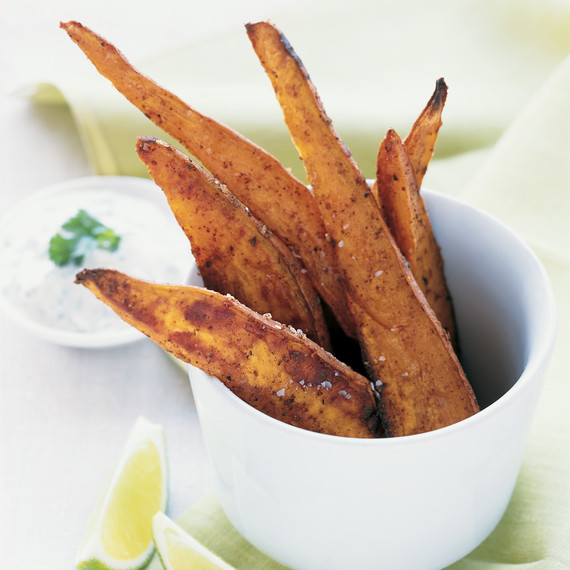 Spicy Sweet Potatoes with Lime
Whoa, fries! Prepared and baked with the skin on, which adds fiber, this dish makes for a great appetizer or carb to serve alongside your dinner. Cumin, hot paprika, and ginger kick up the spice factor without adding extra fat or calories. The fresh lime brings out all of the natural flavors but also gives the fries a bit of a tangy taste.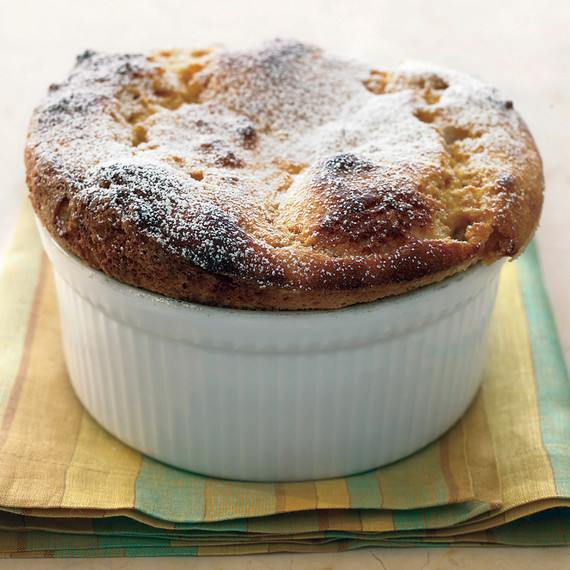 While we often think of sweet potato pie to serve for dessert, why not try something new like this recipe for a Sweet Potato Pie Soufflé. With only 15 minutes of prep time, this dessert is a showstopper!