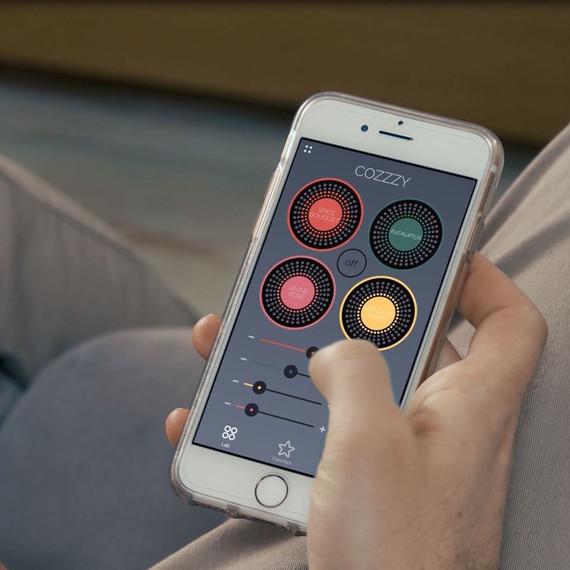 Candles are great for giving your house a warm, inviting scent, but they're no match for the latest in smart home technology -- an app-controlled fragrance diffuser! This innovation from moodo lets you customize your home's smell by mixing and matching several scents via your smartphone.
The moodo fragrance box can hold four scent capsules -- you can choose from options like "Grandma Vanilla," "Precious Spices," "Divine Rose," "Sandal Wood" and many more. Then, use the app to create custom scent combinations or opt for pre-mixed smells, instead.
You can also schedule scents to diffuse at certain times. Want to wake up to a cloud of citrus? No problem. Need lavender to lull you to sleep? It can do that, too! Candles just can't compete with these fancy features.