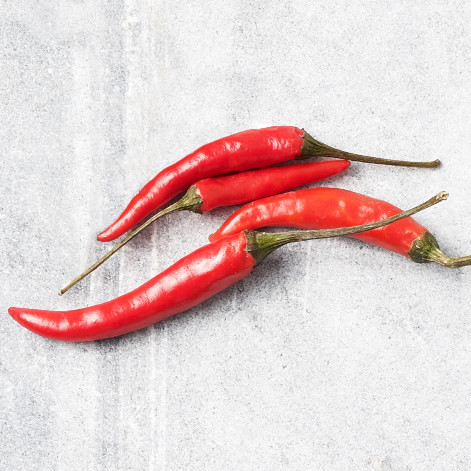 Whether you are a spicy food fan for whom nothing can ever be too hot or someone who cringes after one bite of a classic buffalo wing (they're not that hot!), we have news for you.
According to a new study by researchers at the University of Vermont College of Medicine, eating hot chile peppers may prolong life. Their findings were pulled from 16,179 U.S. adults who completed the National Health and Nutrition Examination Survey between 1988 and 1994. The study found that over the next 19 years about 34 percent died. When they limited the data to those who consumed red chile peppers, mortality was only about 22 percent. These results echo those found in a previous study of Chinese adults in China.
(CHOOSE: your chile peppers with our handy guide to different varieties)
So, what exactly is the amazing part of the chile pepper that researchers think may be so beneficial to our longevity? While not definitive, current thought is that it's probably capsaicin, the very compound that makes the peppers hot. Researchers believe capsaicin may speed up lipid catabolism and thermogenesis in participants' bodies, reducing chances of high cholesterol, obesity, and "risk of cardiovascular, metabolic, and lung diseases."
(COOK: with chile peppers, try our favorite recipes)
Adding the hottest of hot sauces to your meal or even cooking with fiery serranos or bird chiles may not guarantee you a long life but it might might it taste better?