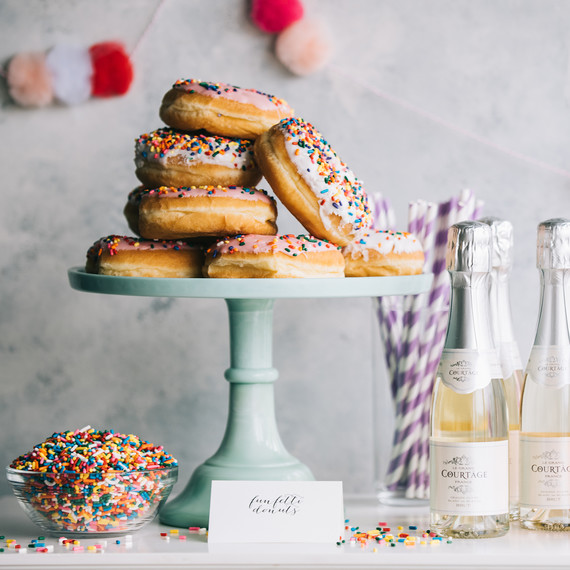 I don't know what I love so much about doughnuts, but it likely has something to do with the nostalgic feeling I had for them as a kid. Even now, I can remember the smell when I walked into that steamy bakery, the rainbow of sprinkles greeting me, the oh-so-many options to choose from. Now, as an adult, I do my best to include doughnuts in almost any celebration, like this adorable doughnut and bubbly bar for Valentine's Day.
My husband, Alex, and I recently tied the knot in Scottsdale, Arizona. For dessert, in addition to a traditional wedding cake, we served doughnuts (my all-time favorite food)! Not only did we serve donuts, but we constructed a full-blown doughnut bar! Positioned directly on the dance floor, and with customized grab-and-go baggies, it was a fun and engaging way to for our guests to eat dessert while continuing the party.
[TRY OUR RECIPES: 12 Heavenly Doughnuts]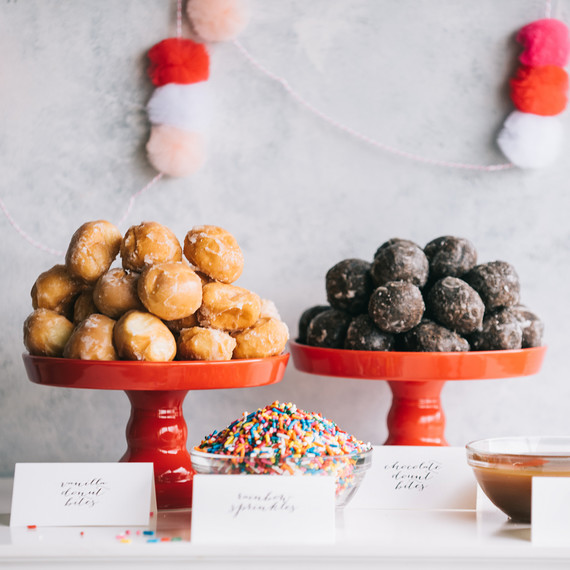 Now that I'm back home in Lake Forest, Illinois, I am using this festive doughnut bar idea for other occasions. This particular idea makes for an adorable, affordable, and delicious set-up for any occasion whether you're hosting a bridal shower, birthday party, baby shower, or even a particularly snazzy book club meeting. For this particularly sweet version, I teamed up with Metta Events and Lemon Twist Images.
[HOST THIS: The Ultimate Doughnut-Themed Party]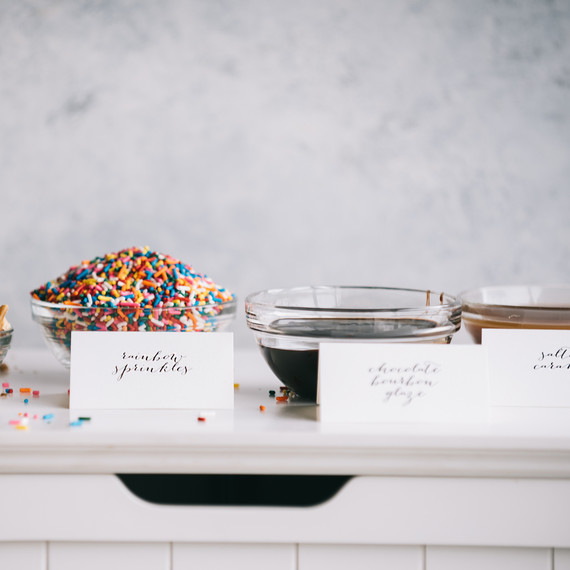 For the bite-sized doughnut holes, we set out an array of dipping sauces and sprinkles. Then, guests can pick their choice of doughnut, dip in either caramel or bourbon chocolate sauce, and lastly roll in rainbow sprinkles. It's a deliciously fun way to eat a doughnut.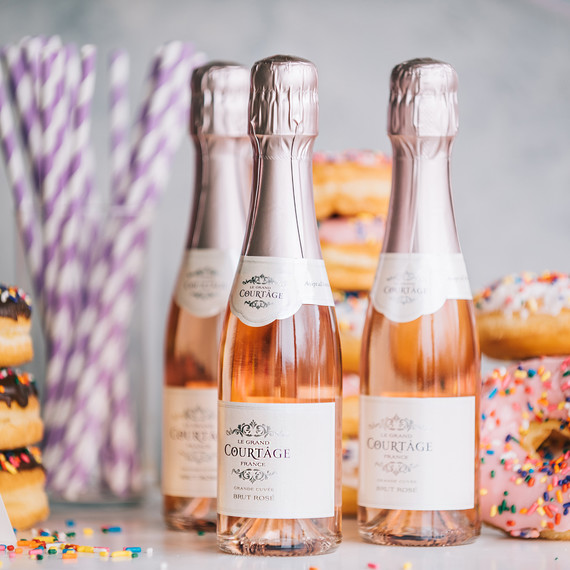 And of course, there's the bubbly! If the occasion is fit for a doughnut bar ,you better believe that there will be bubbly. My go-to bottle is the French sparkling wine, Brut and Rose Brut from Le Grand Courtage. It comes with a refreshingly fruity aroma of strawberry, raspberry, and notes of lilac and violets. Their mini 187 ml bottles are the perfect size for your guests to carry in one hand while juggling a doughnut in the other. Offer a tall striped straw — in your party's color palette, of course — and voilà!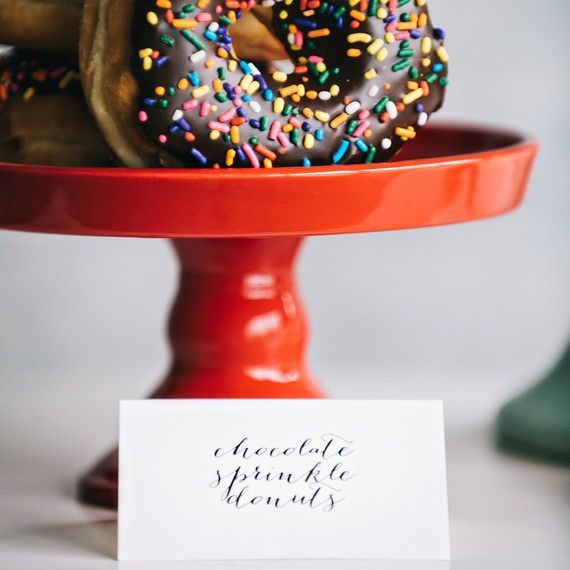 As with any food display, it is helpful to have signs to direct your guests. These tented calligraphy signs from Minted are customizable and I plan to use over and over again!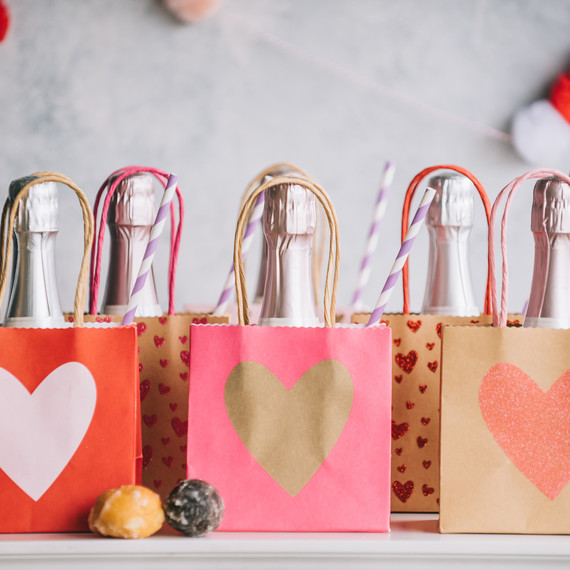 And last but not least: the parting gift. In my opinion, it's simply not a party unless there is a party favor for every single guest! Here, we used small brown paper bags and filled each one with a miniature bottle of bubbly, straw, and doughnut bites. (It's the perfect way to keep the party going even after it's over.)
Looking for more themed party ideas? Host an adorable sprinkle party: