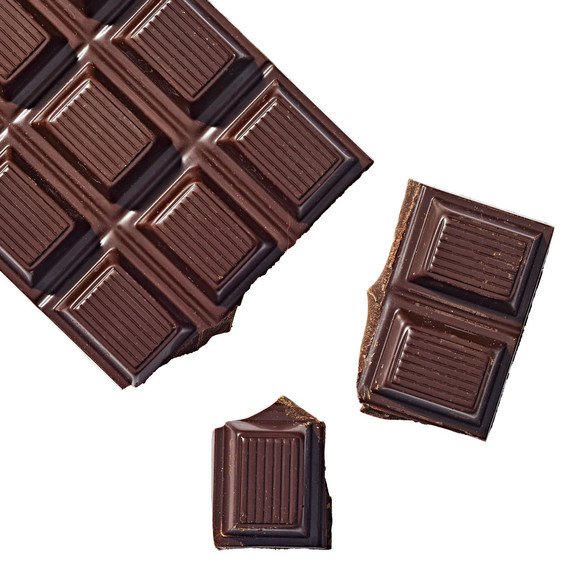 If you love buying chocolate as much as we do, you may have noticed some bars in your store are labeled "Fair Trade." What does this label mean? 
Fair Trade companies seek to produce and sell products that are, well, fairly traded. For chocolate, this means the company builds direct relationships with cacao farmers to ensure safe working conditions -- since many cacao farms are in developing countries -- and fair compensation. Fair Trade companies are also dedicated to empowering small, and often marginalized, communities.
(SHOP: Support Small Businesses with Farm To People)
To be certified as Fair Trade, companies have to meet strict regulations and maintain high levels of transparency with Fairtrade International. Fair Trade is not the same as or linked to organic certification, a food can be Fair Tade but not organic or vice versa. It could also be both Fair Trade and organic.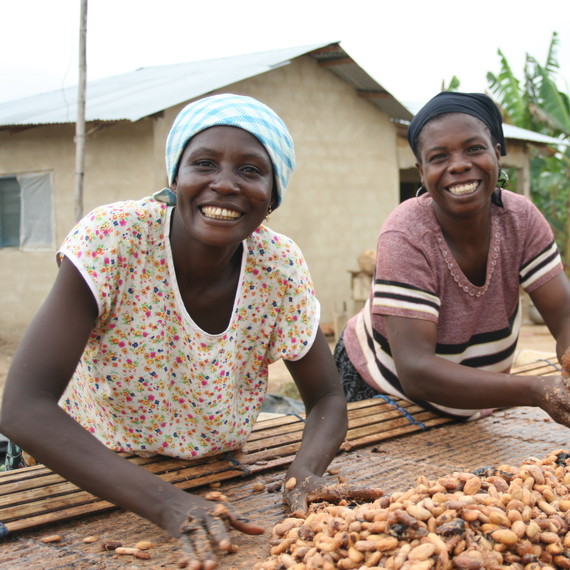 And while some manufacturers may package products with hard-to-define buzz words, like "natural" or "whole," hopefully knowing the meaning of  "Fair Trade" will help you make smarter decisions when buying -- not only chocolate but other foods too.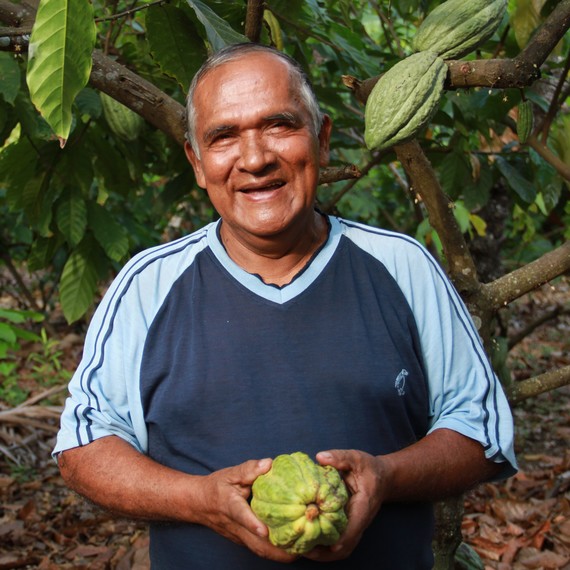 To help you find great Fair Trade chocolate, we tasted a handful of bars and picked our favorites. We chose plain dark chocolate with similar cacao percentages to minimize variables, but Fair Trade chocolate can be anything from milk to nut-studded to over 90% cacao.
This fine Belgian chocolate, also organic, was our test kitchen's top choice! 
We love that 44% of all profits go to the Kuapa Kokoo cacao farmers in Ghana, of which over a third are women.
Made with coconut sugar, this all-organic bar only has three ingredients and is paleo and vegan-friendly. 
We liked the fruity notes in this smooth (and Kosher!) bar. A portion of all its proceeds also helps fund children's education in Tanzania.
Even this bean-to-bar chocolatier's packaging is sustainable and made from recycled fibers.
Okay, this bar wasn't plain, but we love its dark elements with a hint of malty crunch. And if you really love dark chocolate, their 90% "super blackout" bar launches this spring!  
Craving cacao? Watch how we make these dark chocolate truffles with coconut oil -- sweet and rich, yet not too heavy!