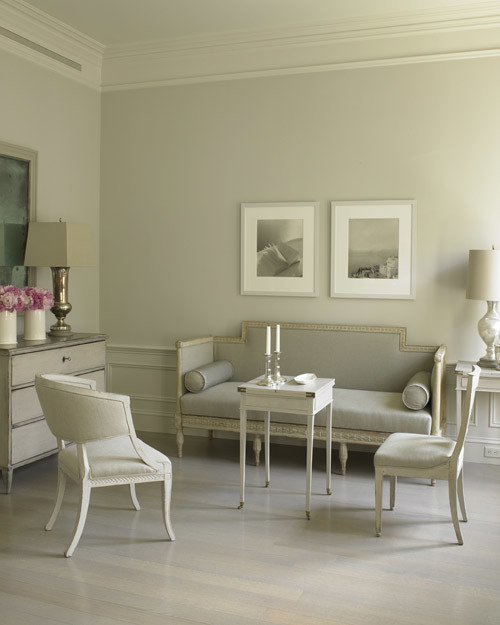 This year is all about earth colors. The 2017 Pantone Color of the Year is "Greenery," a bright, bold plant-inspired hue, and now another earthy tone is shaping up to be a major trend in the coming months, as well. "Mushroom" is the warm, grayish taupe that's taking over Pinterest, and it's a fun and easy neutral hue to incorporate into your home decor.
There are several variations of this color -- you can go for a cooler tone like "Creamy Mushroom" from Behr or an option closer to beige, such as "Sautéed Mushroom" from Olympic. Whatever option you choose, though, you're sure to love how the calm, neutral shade enhances your living space.
Need some inspiration on how to incorporate mushroom-colored accents into your home? Check out these 8 amazing options:
[MORE EARTH TONES: Decorating with Woodland Shades]
1. Kitchen Cabinets
If your kitchen needs a refresh, mushroom (or Sharkey's Gray) could be the perfect color for your cabinets. It's trendy enough to give you the update you're craving, but it's still a neutral that will be in style for years to come.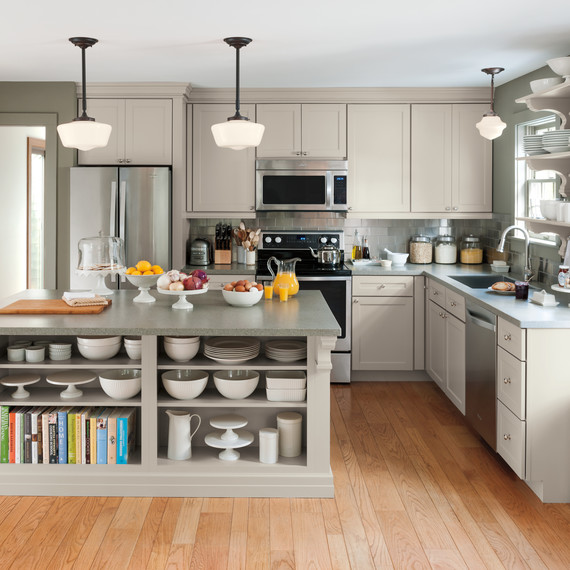 It's actually the shade of Martha's own remodeled kitchen. Be inspired!
2. Rugs
Whether your room has dark, dramatic walls or plain white paint, a mushroom-colored rug will fit right in. This versatile color can be paired with just about any other hue!
[CHECK OUT: Martha's Tips on Choosing a Rug]
3. Interior Doors and Trim
When was the last time you changed up the trim in your home? You can give your living space a chic new vibe by painting doors and trim a soothing grayish-beige.
4. Headboards
Has your headboard seen better days? Kick your old bed to the curb, and welcome a new mushroom-colored headboard into your home. It's perfect because it'll complement both light and dark bedding. 
5. Full Rooms
If you're as obsessed with the shade as people on Pinterest are, why not go all-in and paint a whole room with the color? Whether it's your bedroom, bathroom or living room, you'll love vibe that the calming hue creates.
6. Accent Chairs
Hosting any big parties this year? If so, you're probably going to need extra seating. Accent chairs in this popular color make for a functional and stylish addition to any room.
7. Couches
If your home has a farmhouse vibe, you can't go wrong with a mushroom-colored couch. The taupe-y shade will be right at home among your light, rustic decor.
8. Throw Pillows or Blankets
You can also take the hue for a test drive with a few home decor accents. See how mushroom vibes with your space by incorporating a few throw pillows or a cozy new blanket.
[KEEP THEM CLEAN: The Golden Rules of Washing Pillows and Blankets]