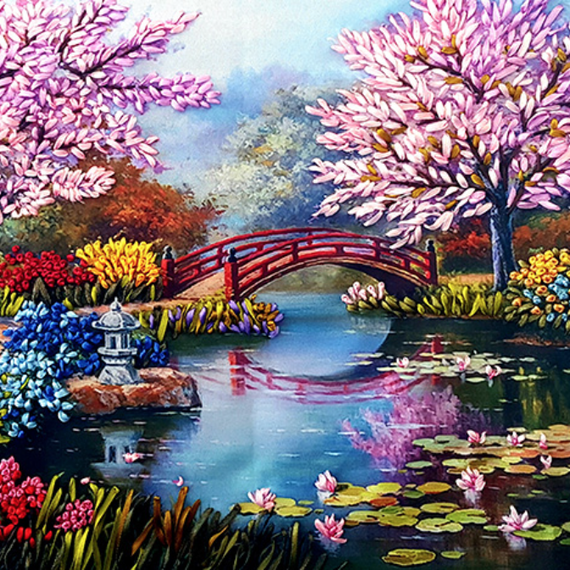 We all have our reasons to love arts and crafts, whether it's the emotional response to a painting or the stress-free couple of hours we spend with a needle and thread.
For Meko Gelashvili, it's the feeling of losing yourself in art that sparked her interest five years ago. The artist, who lives in Tbilisi, Georgia, has found a unique way to transform her passion into a new form of art — she takes famous paintings as patterns and turns them into embroidered artworks that are so detailed that you almost can't decipher between her version and the real thing. "I didn't take any special lessons, it's just my mom's favourite activity and I learned it from her," the 23-year old Gelashvili says. She uses satin and ribbon stitch embroidery techniques and it can take her up to three weeks to finish each artwork.
[FIND INSPIRATION: 7 Creative Hobbies to Take Up in the New Year ]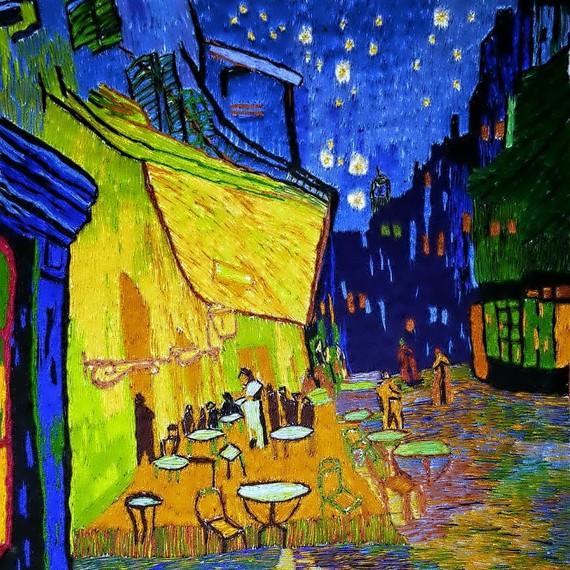 She also has a soft spot for impressionism. Her favorite work of art that she's recreated is Van Gogh's "The Cafe Terrace."
"Impressionist paintings bring peace to my mind every time I see one. Impressionists were trying to catch a moment in time and to make it timeless. It is and always will be the source of my greatest inspiration."
[TRY THIS: Make This Set of Floral Embroidered Tea Towels]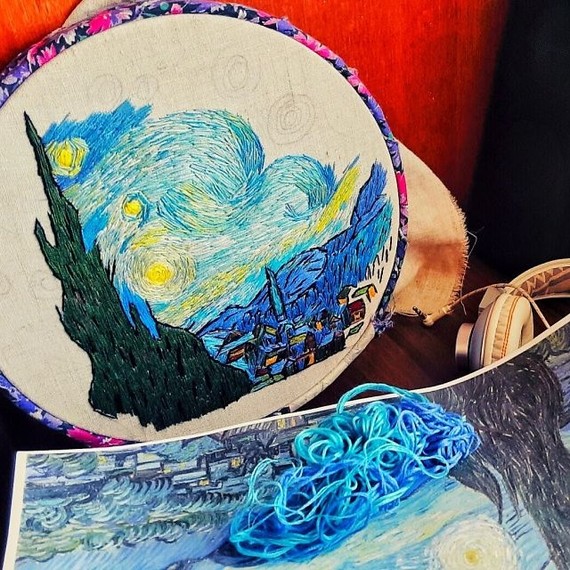 She also cites photography for her vivid imagination. (And trust us: once you see her Instagram feed, it becomes clear that Meko is a woman of many talents.)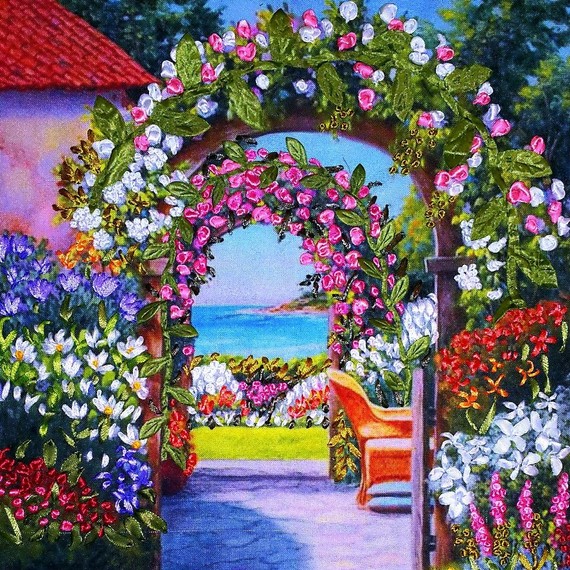 Unfortunately, for all of us who are now fans of her art, buying one of her embroideries is not an option for now as she doesn't sell them yet. But she promised she will look into this and let us know. (We're keeping our fingers crossed.)
If you're feeling inspired, why not try making these embroidered napkins?