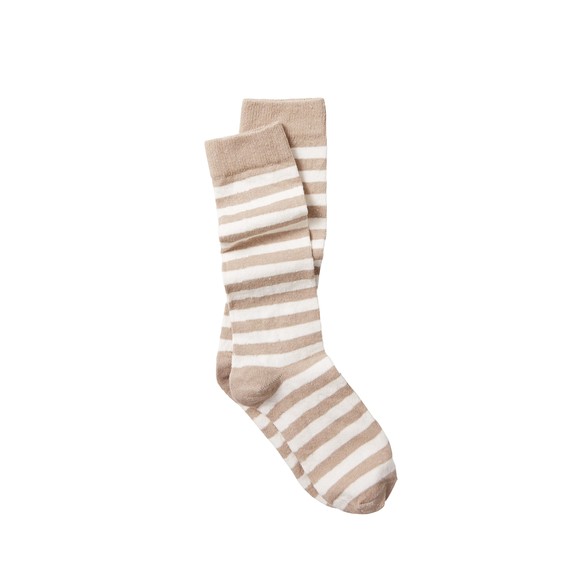 Sometimes, a little peer pressure goes a long way. And in Bob Rutherford's case, the result was totally worth it.
The 88-year-old resident of Saskatoon, Canada, was teased by his friends that there was no way he could create a fast-working, inexpensive knitting machine. But Rutherford took that challenge seriously and proved them wrong. He not only built one, but two knitting machines using sewer tubes. "It could be knitting at 90 stitches a second," he told CBC Canada. But the machines didn't really come into use until his wife passed away. "When my wife passed away in 2010, I felt the loss that everybody feels and had nothing to do," said Rutherford.
[FIND INSPIRATION: 15 Charming Patterns and Projects for Knitting]
He put his inventions to work and seven years later, he's made 10,000 pairs of socks that he distributed to homeless shelters in his home town and across Canada. He's called his "campaign" Socks by Bob. Rutherford has even recruited three of his friends to help him with his operation. Just last year, they have made 2,000 socks and they have no intention of stopping here.
"There's a lot of us, as we grow older, we sit at home and look at the wall with nothing to do," he says. "And Socks by Bob has given me that something to do."
Watch his inspiring story below: