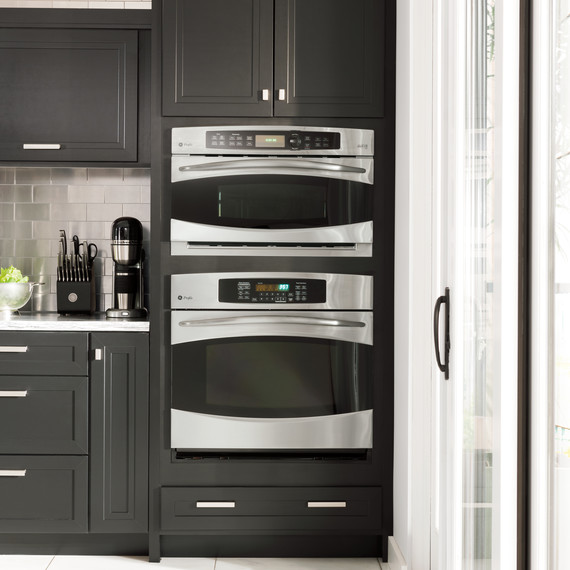 Oven
What You Will Need: Cola + Scouring Pad
How Often You Should Clean It: Every few months
Racks
Take them out and soak them in cola (yes, cola! -- it contains phosphoric and citric acids, which remove rust, stains, and mineral buildup) for up to 15 minutes, Miguel Taveras, a supervisor for Managed by Q cleaning service, says. "Then gently rub them with a scouring pad to get all the grease stains and baked-on chunks off, and rinse with warm water. Your jaw will drop at how clean they get."
Interior
Mix baking soda and water until you have a paste, and use a sponge to spread it all over the floors, walls, and door. (Scoop away excess with a spatula.) Let it sit several hours -- or, better yet, overnight -- then wipe it away with a damp sponge or rag.
Pro Tip
For hard-to-reach back corners and stubborn baked-on spots, use a toothbrush to scrub with the baking-soda mixture.
[GET 'EM ALL: Our Best Cleaning Tricks and Tips]
See what Martha keeps in her Kitchen Cleaning Caddy.