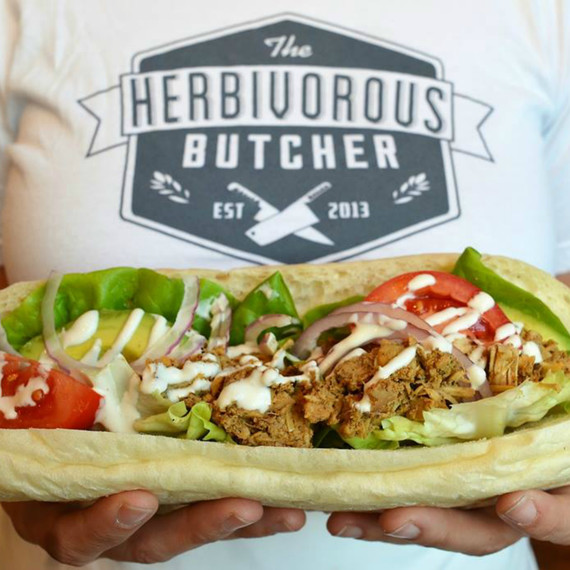 While veganism and butcher shops may feel like the ultimate oxymoron, last year there was an unlikely blending of the two when the first ever vegan butcher shop – yes, you read that right – opened its doors. Sister-and-brother duo Aubry and Kale -- the best name ever for a vegan butcher -- Walch, raised the necessary funds (and then some) on Kickstarter and the Herbivorous Butcher opened in Minneapolis. The shop offers 100 percent vegan, cruelty-free meat alternatives that are so good, they have won celeb fans as disparate as Jon Stewart and Guy Fieri. As the shop celebrates its one year anniversary, it's impact on vegans, vegetarians, and even part-time meat eaters is clear. The past 12 months have seen sales of lots and lots of vegan jerky, bacon, and ribs.
(LEARN: more about cooking vegan)
The Herbivorous Butcher began as a small, farmer's market operation with an online shop. The Walsh siblings, who are both vegans, started their business to create meatless meat products that were delicious and contained the same nutrients as the real deal, but without any of the harmful side effects of actual meat. They use local, responsibly-sourced ingredients such as wheat gluten and tofu.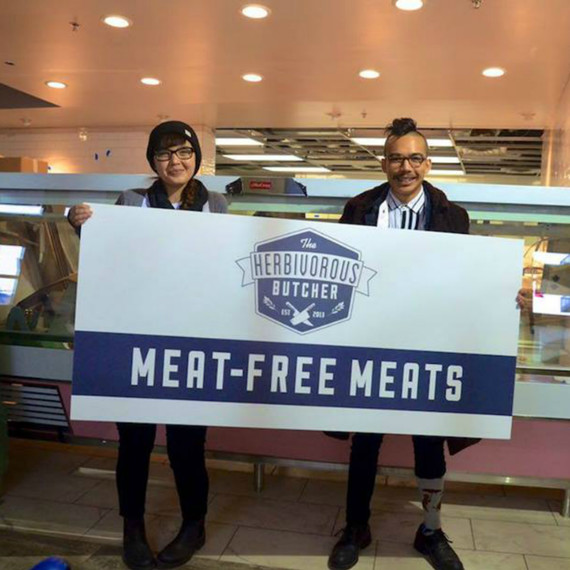 After seeing some of their products -- pepperoni, pulled pork, and maple-glazed bacon -- become really popular, the pair decided to open a shop. Now the Herbivorous Butcher is the go-to destination for anyone looking not just for innovative meatless meat products, but also for top-notch vegan cheeses, marinades, breads, and other foods. Where else can you find vegan delicacies including Cajun jerky, andouille sausage, salami, basil havarti cheese, and herb smoked cheddar? The shop also sells vegan foods from leading brands including Bee Free Honee, Dandies Marshmallows, and La Perla Chips plus there's also a selection of gluten-free products.
(BAKE: these Vegan Bluberry Muffins)
The Herbivorous Butcher was first but already there are other vegan butcher and deli shops, like Toronto-based YamChops and L.A.-based The Butcher's Son, and still more to come. It's safe to say that 2017 is going to be about next-level meat alternatives and animal-free dairy products. Here's hoping an east coast vegan butcher is coming soon. In the mean time, the Herbivorous Butcher offers nationwide shipping.