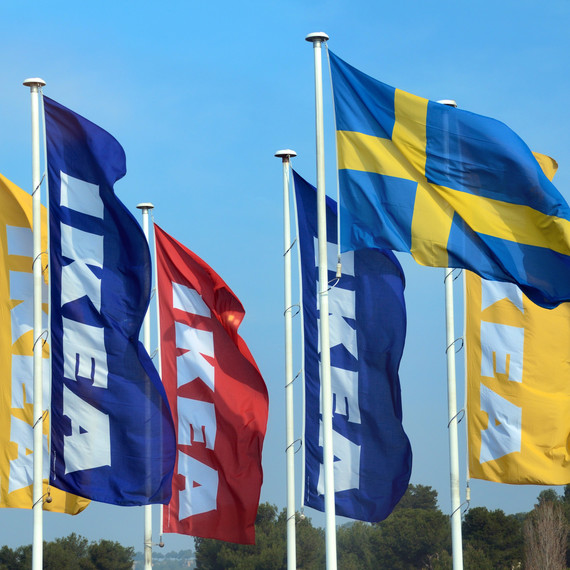 As we age, our tastes change...and so, therefore, do the places we shop. At least that's what Earnest discovered in their recent data collection.
Earnest, which analyzed data from tens of thousands of loan applicants to find out which home décor and improvement store was most popular at what age. Their results are fascinating. 
According to their findings, the average IKEA shopper is under the age of 34, with the peek average being around the 24-year-old crowd. That seems to make total sense since the furniture and décor sold at IKEA is more affordable, easier to put together, and mostly modular pieces that can fit into any living space.
The average age of someone who does their shopping at CB2 was slightly higher with 35 being the average. As for the average Pier 1 shopper, the average is in the 45-age range.
"The recent explosion of big data means it's now possible to tell a person's home decor future, empirically," Earnest writes in their data findings. "Our data, for example, reveals your apartment is likely to resemble an IKEA catalog until you turn 34. Thereafter, you might surround yourself with housewares from upscale home stores like Crate & Barrel and Williams-Sonoma."
Another interesting find from this data collection shows that when you turn 40 year-old, you're more likely to start shopping at Home Depot and Lowe's. Why? They're more ready to start big home improvement projects!
In case you fall into that category: 
[TRY THESE: Here Are All Our DIY Home Projects!]