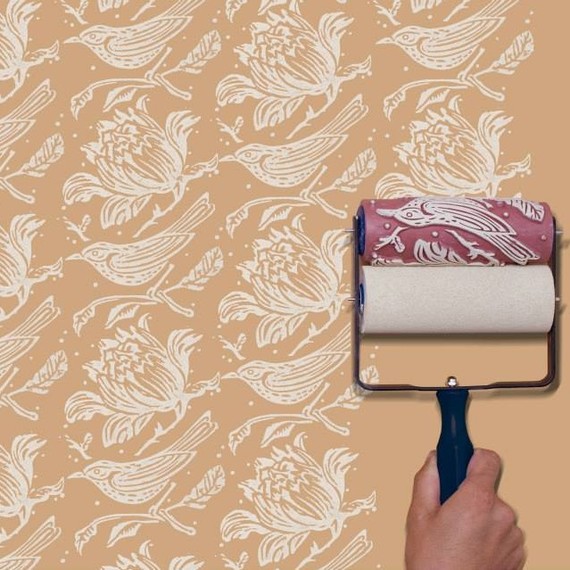 When Clare Bosanquet was strolling through a Romanian market, one odd-looking object caught her eye. It was a patterned paint roller.
She bought the entire collection of them, and from that day forward, it was the start of a bigger idea. "As an ardent upcycler," she says, "I have been using them ever since to bring unloved fabrics and wonky old walls back to life." Today, she sells a custom line of patterned paint rollers in her UK-based shop The Painted House.
[FIND INSPIRATION: 34 Ideas for Your Next Painting Project]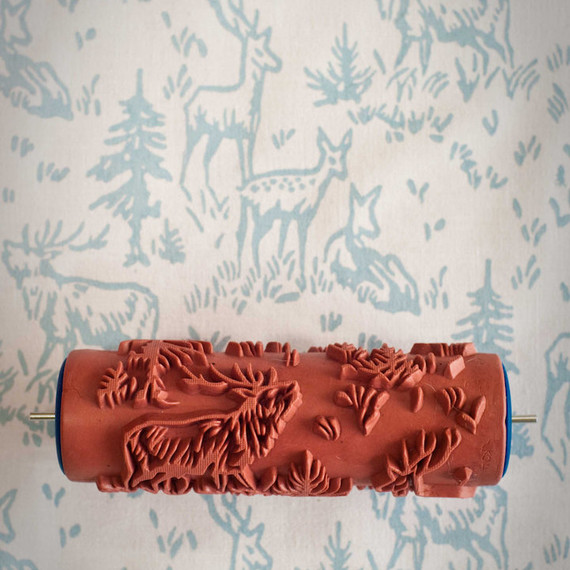 The first paint roller is credited to Norman Breakey, who wanted painting tool that both saved time and easily produced a smoother finish. But the embossed rubber version became a popular tool for applying a beautifully intricate, seemingly hand-stenciled design to walls, furniture, and fabrics of all sorts.
Bosanquet's rollers work in the same way. Her two-part kit allows you to paint with precision on almost any flat surface, depending on the project: First, choose from two different applicators — one is used on fabric and the other is used on paper, wood, and house walls; second, choose a 6-inch wide, embossed patterned roller from one of 20 different designs. 
[DON'T MISS: Remember the Spirograph? It's Back and We're Giving it a Grown-up Spin]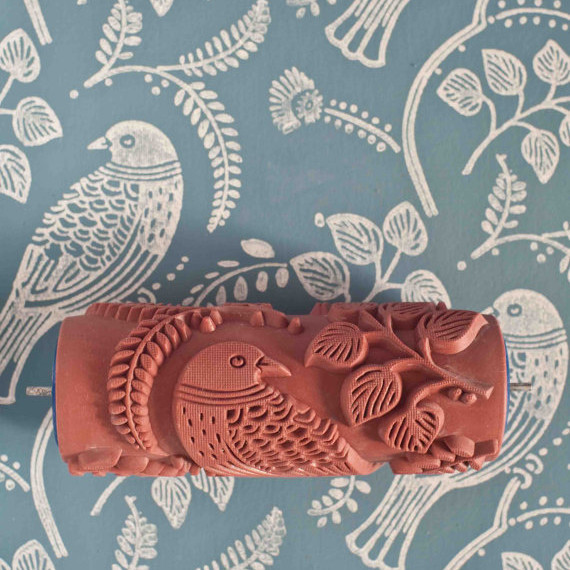 Her custom designs are inspired by natural imagery — wildflowers, birds, deer — as well as Victorian flourishes. And they give a gently handmade, almost vintage look that is particularly lovely for heirlooms. And if you feel like changing your look? The rollers are reusable and interchangeable.
But don't simply take our word for it. See it in action: