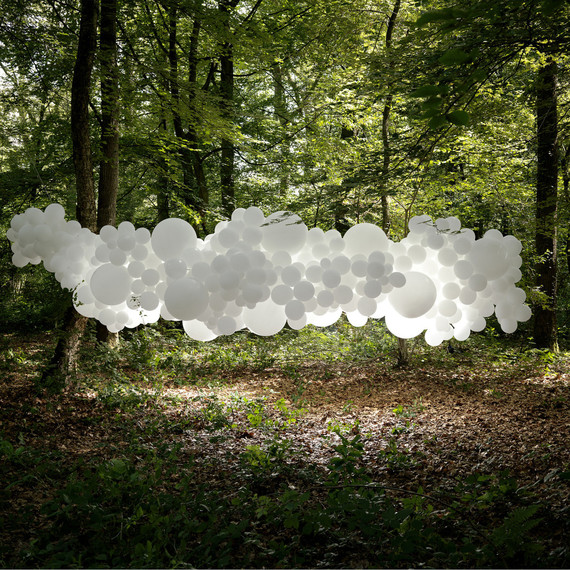 They are otherworldly, illuminating, ethereal. The imaginative artworks of Charles Pétillon look like something out of a daydream.
And he works with one specific medium: balloons. More specifically, he works with white balloons of various sizes. In each of his installations, the balloons are bound together into cloud-like clusters, illuminated with a soft glow, and then propped in places where you'd least expect to find them.
[FIND INSPIRATION: 18 Balloon Ideas That'll Give Your Next Party Extra Pop]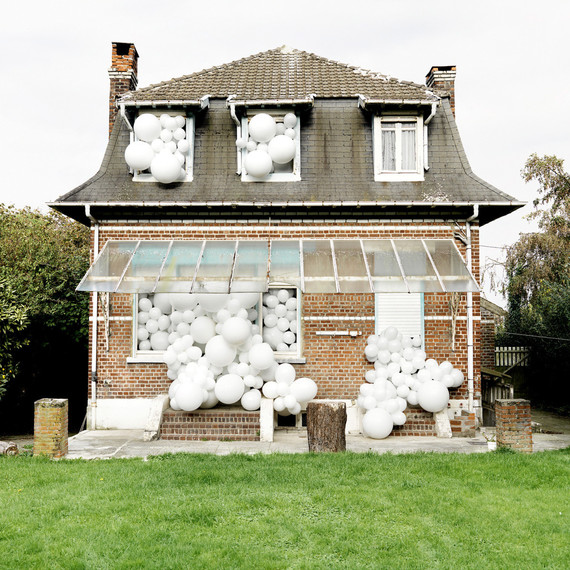 It's part of his new art series, Invasions, the balloons symbolize a deeper meaning. For the French artist, no place is off-limits. Balloons fill abandoned houses, quiet forests, spilling out of windows and doorways. At a two-story house, he describes the balloons as depicting "the profound memories of childhood." In a sun-dappled woodland enclosure, is described as "a place full of dreams" and "the presence of balloons introduces a style of writing coming from a world in mutation."
[TRY THIS: Make Your Own Flower-Shaped Balloons]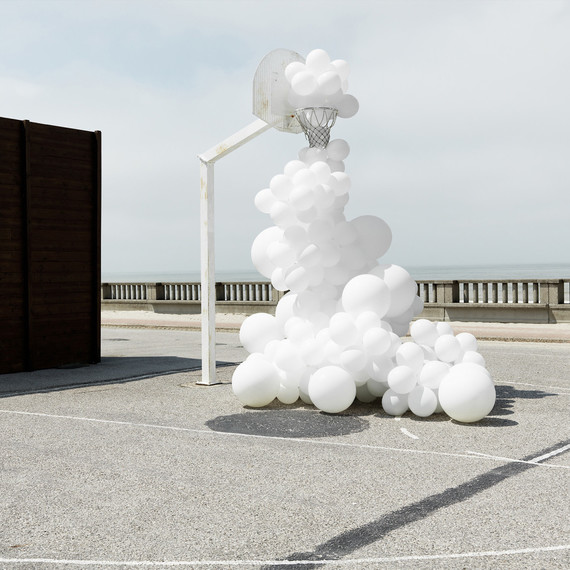 And if these balloon bundles look oddly familar, it's because you've seen his work before. Pétillon is perhaps most famous for his art installation in London's Covenant Garden, where he filled the interior with 100,000 white glowing balloons. "Each balloon has its own dimensions and yet is part of a giant but fragile composition that creates a floating cloud above the energy of the market below," he said of his work. "This fragility is represented by contrasting materials and also the whiteness of the balloons that move and pulse appearing as alive and vibrant as the area itself."
(And here we thought our birthday balloons were creative!)
Want to get a behind-the-scenes look at his balloon creations? You'll want to watch this eye-opening video: