According to The Wine Business Institute, the #1 grape varietal preferred by American wine drinkers is chardonnay. As a professional sommelier and wine educator, I've experienced firsthand the divisive nature of this wine. Many love it,  but often I hear over and over, 'I'll drink anything but chardonnay.' Why so many different reactions to a simple grape?
The answer is simple: oak.
Wines aged in new oak barrels can pick up a lot of flavor and texture elements from the wood. Aggressive oak aging can result in flavors that include everything from vanilla and coconut, to toast, clove, nutmeg, and butter. In the best case scenario, a winemaker will use oak just like a chef uses salt: a little bit can enhance the flavors, too much and it's totally overpowering and is all you can taste. The wine that is the biggest victim of over-oaking is chardonnay. Most 'ABC drinkers' have had a bad experience with an overripe chardonnay that tastes unpleasantly like a bowl of buttered popcorn, and they never want to revisit this grape. But not all chardonnay is the same, so if you are an ABC person, try an unoaked version and you just might love it.
If you want to try something new in the world of whites there are other fantastic white wines that are a great alternative to Chardonnay ... because sometimes you need something a little more 'extra' than Pinot Grigio and Sauvignon Blanc.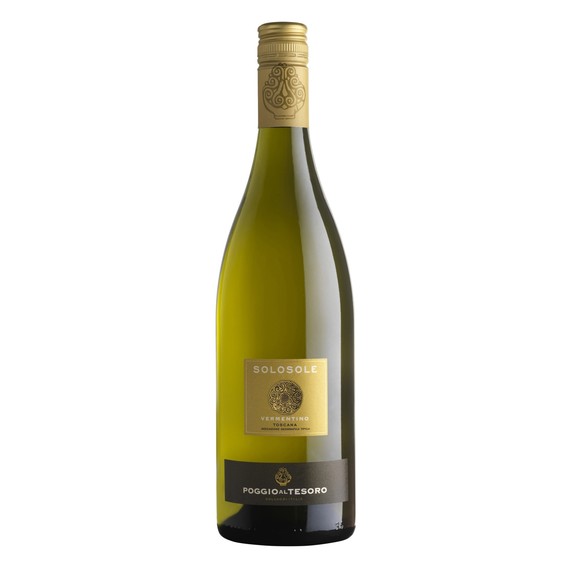 Vermentino
Vermentino (Ver-men-TEE-no) is a lively and refreshing white wine originally from Tuscany, and there are some beautiful examples from the islands off the Tuscan coast like Sardinia. Vermentino is typically intensely flavored, with floral and tropical fruit aromas as well as some bright citrus and apricot flavors. I love it as a winter white because of its medium body. (I reserve more light and delicate whites for spring and summertime drinking.) It pairs well with all kind of seafood, like this Spicy Clams with Spaghetti. Another aspect of this lesser-known varietal that appeals is that it's generally inexpensive.
(NEED: a more wintry wine? Check out our cold weather wine picks)
Chenin Blanc
A white grape that originated in the Loire Valley in France (in appellations like Vouvray and Savennieres), but now South Africa is the biggest growing region for chenin blanc.
Chenin is known for having a rich, mouth-filling texture, while also being delicate. Golden and red apple flavors with a little bit of honey and a zesty tang in the finish make this wine a great pairing for hearty winter dishes like pork and roasted root vegetables. The important thing to know is that chenin blanc comes in both dry and sweeter styles. If you want a dry wine, look for the word 'sec' on the label.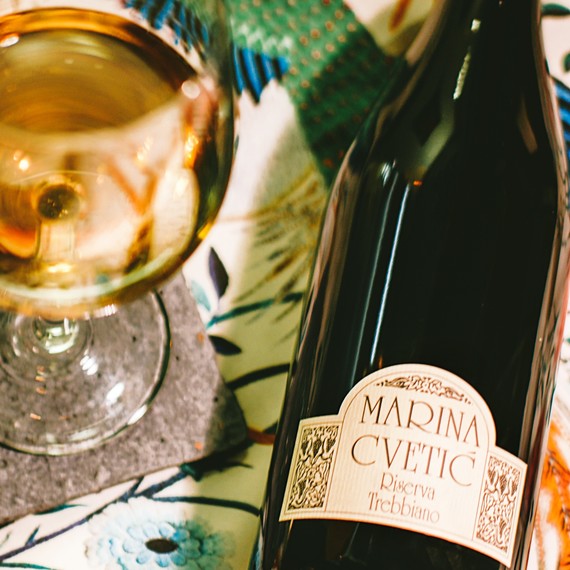 Trebbiano
Not so well known in the U.S., trebbiano grows best in the Mediterranean and is the most widely planted white grape in Italy. (You also find it in France where it's called ugni blanc). Whether it's a rich and decadent Trebbiano d'Abruzzo, or a savory, structured Trebbiano Spoletino from Umbria, this golden grape can express incredibly complex and interesting aromas, flavors, and textures. It's a traditional pairing for chickpeas, try it with this hearty chickpea and sausage pasta.
Grenache Blanc
Grenache blanc, also called garnacha blanca, is a full-bodied white grape variety from Northern Spain. It's very popular in France's Rhone Valley where it brings crispness to the traditional blend of roussanne, marsanne, and viognier; these blends are rich and complex, with ripe fruit and a very full and viscous texture. On its own, grenache blanc shows lots of apple flavors and a high-toned structure with a compelling richness and goes wonderfully with game, particularly duck, but is also great with roast chicken and potatoes. Standout examples of grenache blanc are now being grown in Washington State, California, Australia, and South Africa.
Chablis
For for an example of a Chardonnay that may just change your mind about the grape, try Chablis (sha-BLEE)! Chablis is an small region in Burgundy, France with a very distinct soil type and climate that produces extremely mineral, focused, and high-acid fruit -- and the usual winemaking practice there involves aging the wines in steel tanks, so as not to add any flavors or textures from oak. These wines are extremely pure and alive, and taste much more of bright citrus, green pear, and tangy freshness than buttered popcorn. Lean and elegant, Chablis has little in common with the overripe, rich and buttery styles of Chardonnay that may have made you turn against this noble grape. Try a Chablis with a selection of cheese and some crusty bread or with scallops or clams or other shellfish --  and you may discover you're not an ABC Drinker after all.