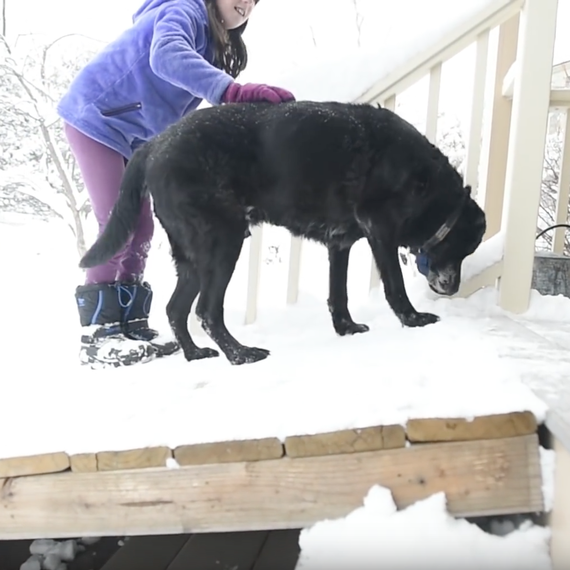 Sometimes, all you need on a cold day like today is a heartwarming story about human kindness. So meet Jeff Kramer, a mailman in Boulder, Colorado.
A few years ago, Kramer, a self-proclaimed "dog person" was delivering mail when he noticed a dog running up to him. "As fast as he could — which was not very fast — he ran up to me tail wagging, first day I met him," Kramer told Dailycamera.com of his first encounter with Tashi. "He's just a really friendly dog." And so began their friendship —Kramer always stopped by to pet Tashi whenever he was in the neighborhood. Unfortunately for Tashi, who's already 14 years old, the dog was having a harder and harder time climbing up and down the stairs of the porch to greet Kramer. "We were literally carrying him up and down the stairs," Tashi's owner, Karen Dimetrosky, said. "And he weighs about 70 pounds."
[DON'T MISS: See How This Woman Built a Tiny Room Under the Stairs For Her Dog]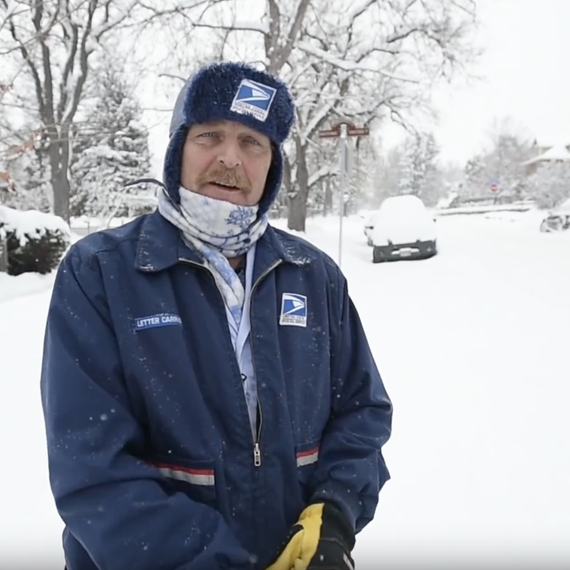 So on one of his days off, Kramer brought over some lumber he had in his house and built a ramp for Tashi. Needless to say, their friendship is still blossoming. Kramer even attended Tashi's fourteenth birthday party. And every time he sees Kramer, his owner says he immediately goes down the ramp to greet him.
If you were wondering, this is what true friendship looks like.