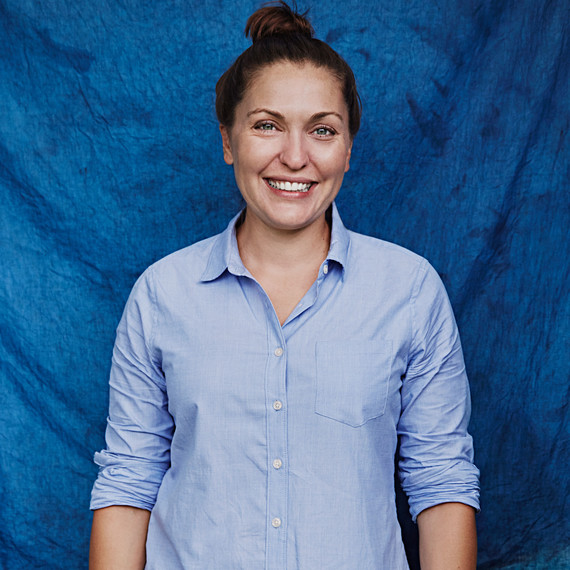 "For the past 100 years, we've been wearing jeans dyed with synthetic colors made from petroleum and hazardous chemicals," Sarah Bellos says. "It's time for a change." In 2012 she founded Stony Creek Colors, a company devoted to making plant-based dyes on a commercial scale.
While the traditional natural dye-making process can take over a year, this graduate of the Cornell University College of Agriculture masterminded an accelerated process.
"We start with the plant in the morning and have dye by the end of the day," says Bellos, who works with local farmers, many of them former tobacco growers looking for an alternative crop, to plant and harvest indigo for her. She now supplies denim lines such as Citizens of Humanity, 3x1, and Taylor Stitch, with more deals signed but not yet announced.
"By 2020, we plan to replace 1 percent of synthetic indigo with our dye -- that's millions of pounds of chemicals made from petroleum with dyes made renewably and naturally from plants," she says. Now that's our kind of American dream.
[MEET THE OTHER MAKERS: American Made 2016 Honorees]