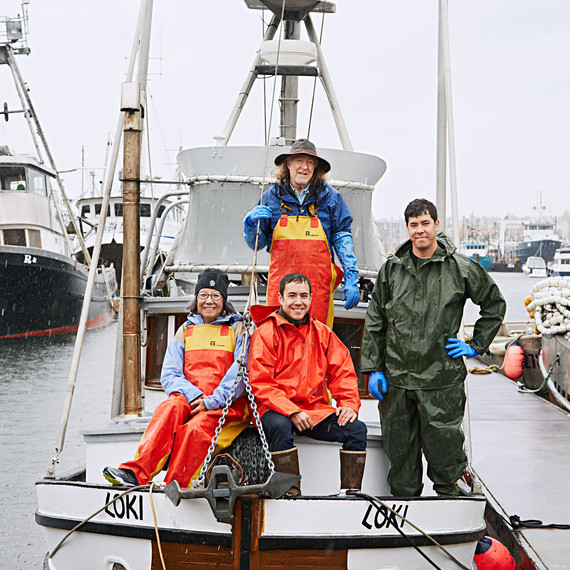 Pete Knutson & Hing Lau Ng
Seattle
A rebel at heart (he was expelled from Stanford for protesting the Vietnam War, but returned to get his Ph.D. in cultural anthropology), Knutson worked on big fishing boats to pay for college and didn't like the way they handled their catch.
"My dad became alienated -- you might pull 20,000 pounds in one set, and most of it gets smushed," says his younger son, Dylan. "So in 1979, he and my mom bought the Loki." The Loki is a 38-foot gill-netting boat that Pete ran to the waters of southern Alaska and Puget Sound.
Nearly 40 years later, the family still operates its wholesale and retail business out of Seattle, and sells fresh, smoked, and canned wild salmon at four local farmers' markets (and via mail order, at lokifish.com).
And the fish are as unprocessed as ever: "We dress them on board and immerse them in 30-degree seawater so they get shock-chilled," Dylan says. "The faster you handle them, the more pristine they stay."
[BUYING THE BEST FiSH: Whether Fresh, Frozen, or Filleted]