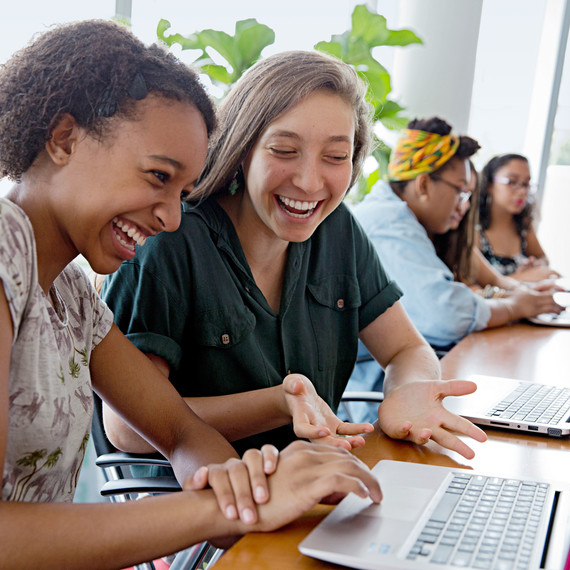 Reshma Saujani
New York City
"It's not enough for women to know how to use technology," she says. "They also must know how to design and create it." Girls Who Code, the non- profit organization Saujani founded in 2012, teaches those very skills. She got the idea after visiting schools in New York City when she was running for Congress in 2010; she noticed that computer-science classes were nearly all-male.
"We still live in a world where math and science are 'for boys,'" she says. "Girls are picking up on this message and opting out at a very young age."
The organization provides free programming classes where girls from grades 6 to 12 can easily access them: in after-school clubs and summer im- mersion programs hosted by companies like Facebook, AT&T, and Microsoft. Today, it reaches 40,000 girls in all 50 states.
"They're using their new skills to solve problems in their cities, their country, their world," Saujani says. "I truly believe that when girls learn code, they become change agents in their communities."
[HOME SMARTS: Gadgets That'll Save You Time, Money, and Headaches]