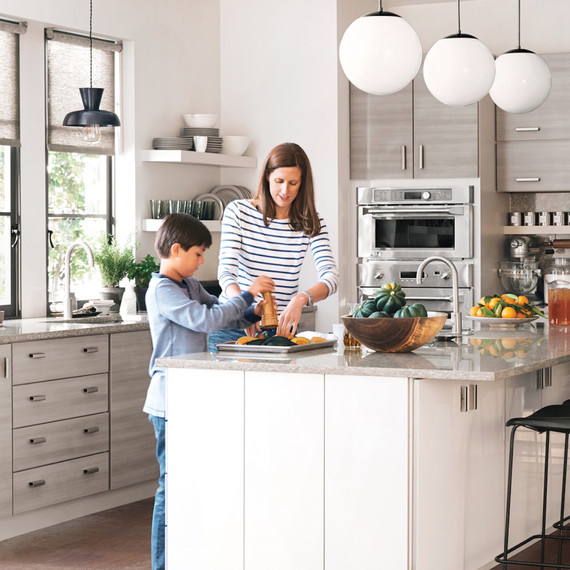 If you've ever taken a quiz or assessment that asked you to agree or disagree with statements like:
I see myself as someone who can handle stress.
I would describe myself as full of energy.
Or, I have high self-esteem....
then you've probably taken a Big 5 personality test. This psychological assessment is commonly used by employers to pinpoint a person's main personality traits. You can remember the Big 5 traits with the acronym "OCEAN":
Openness
Conscientiousness
Extraversion
Agreeableness
Neuroticism
Each of these categories has a range with two extremes, and the Big 5 personality test helps to determine which side of the scale you're on.
Want to find out where you fall for each personality trait and how your personality should impact your design choices? Take the Big 5 test, then read on to find out corresponding decorating ideas for your respective traits.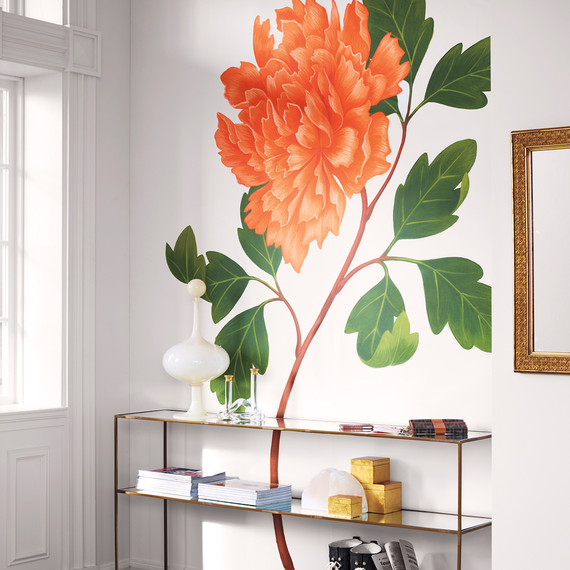 1. Openness
The first personality trait measured by the Big 5 test is your openness to experience. People that score high in this area tend to be more creative, adventurous and curious, while low scorers are more traditional and conservative.
If you have a high openness score, you'll be happiest with unique, unconventional decor in your home. Think outside the box when decorating -- why just have picture frames when you can have a full-wall mural? You're also more likely to switch up your decor regularly, as you'll want to explore different options for your living space. You will mostly likely want to book mark our home decor page and check back regularly for new ideas!
[YOUR NEW BEST FRIEND: All Our Home Decor Ideas]
If you're on the other end of the spectrum, you'll be more content with classic, timeless decor. Hard woods, neutral colors, and traditional styles will make you feel most at home.
[TRY THIS: Decorating with Whites and Neutrals]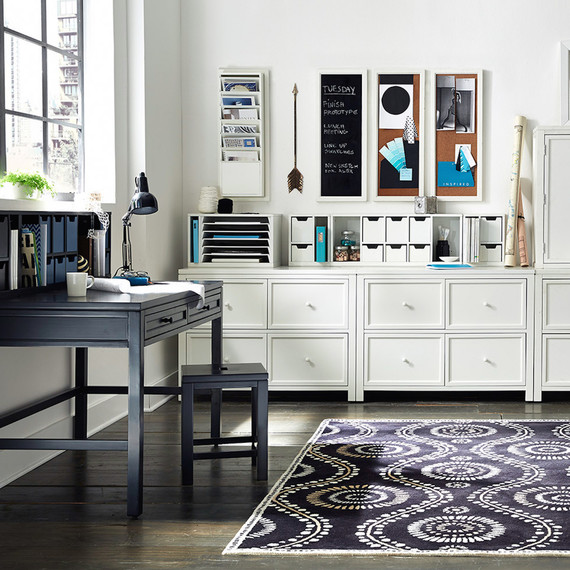 2. Conscientiousness
The next area is conscientiousness, or how well you can control your desires and impulses. A high score in this trait means you're organized, disciplined and preferential to planned actions. Low scorers, on the other hand, tend to be a bit messy and are often described as spontaneous.
Your level of conscientiousness will undoubtedly dictate how you store things in your home -- highly conscientious people will thrive will ample storage and immaculately organized offices, kitchens, and closets.
[TRY THESE: Every Storage and Organization Idea You'll Ever Need]
If you're less conscientious, you'll probably be happier with less stringent storage means. Opt for baskets in your closet and cork boards in your office -- make it easy to put things away, otherwise you might find yourself living in a mess.
[DIY: Denim Storage Bin]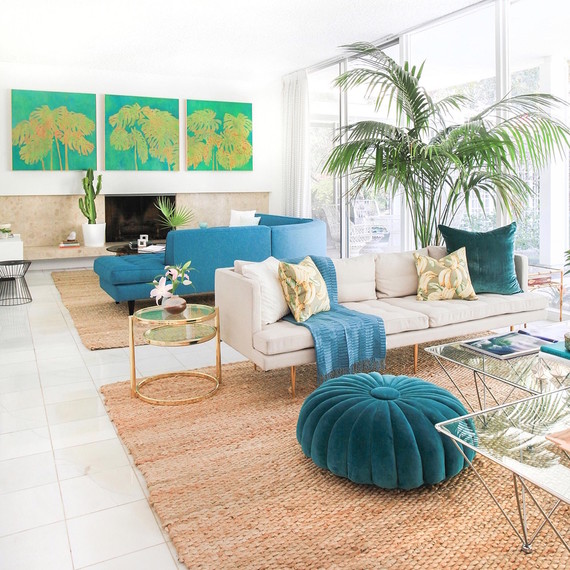 3. Extraversion
You're probably familiar with the terms "extrovert" and "introvert," and that's exactly what this trait measures. High scores in extraversion are associated with outgoing, talkative people who are energized by social settings. Conversely, low scores mean you're more reserved, timid and find socialization tiring.
If you're an extrovert, you'll be happiest in a home that's conducive to socialization. A big L-shaped couch, a generous dining area or even a furnished patio will allow you to host your friends, family, and neighbors comfortably.
[READ THIS FIRST: 3 Rules to an Open Kitchen]
Introverts don't necessarily need wide open socialization areas in their homes -- instead, you'll be satisfied with spaces that can seat two or three people when you have intimate gatherings.
[JUST FOR YOU: 16 DIY Decorating Ideas That'll Cozy Up Your Home]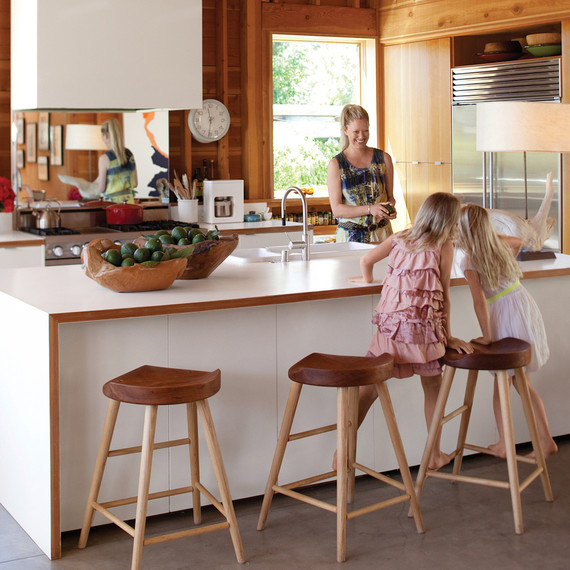 4. Agreeableness
Just like you'd expect, agreeableness measures how well you get along with others. If you score high in this area, you're likely good-natured, helpful and courteous. Agreeable people will do well with bigger family areas, allowing them to cook with their family or collaborate with friends.
[INVITE THE GANG: Tour the Whole Family-Friendly California Beach House]
While if you scored lower, you may tend to be more callous or uncooperative. Those with less agreeable personalities may want to focus on creating comfortable areas where they can spend time alone, such as a quiet craft room or office space.
[ROOM OF ONE'S OWN: 15 Steps to the Bedroom of Your Dreams]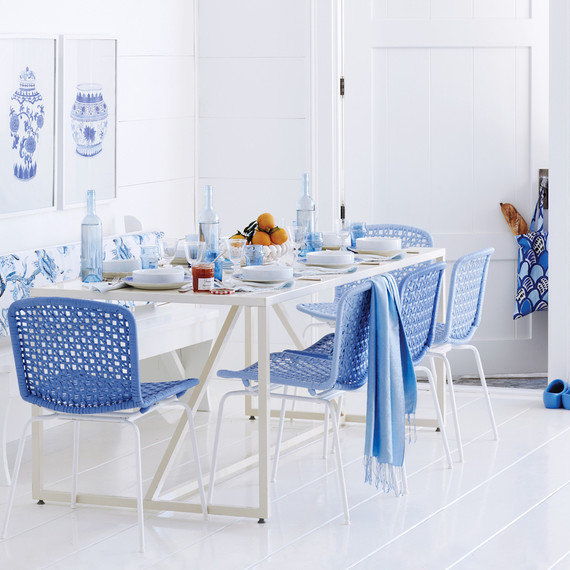 5. Neuroticism
Finally, the last personality trait in the Big 5 is neuroticism, which measures your emotional stability. High scorers in this area tend to be more tense and anxious than low scorers, who are less phased by stressful situations.
If you fall on the higher end of the neuroticism scale, try incorporating soothing colors into your home. Pastel shades and cool tones like light blue or pale green have a calming effect on your brain, helping you to shake off any stress.
Low scorers may also enjoy these relaxing hues, but you can also play around with more intense shades, such as red and orange, when it comes to your decor.
[MAYBE THIS? Decorating with Bright Colors]