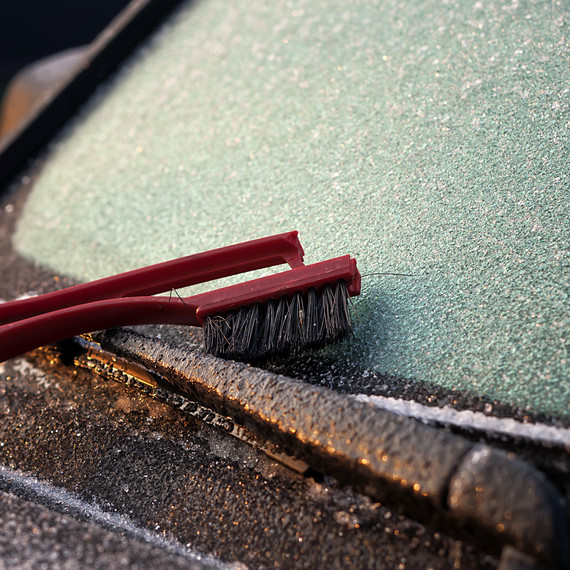 Deicing your windshield is one of the big pains of winter. You can either warmup your car for several minutes or bear the sound of the ice scraper. Neither are fun.
Luckily, Ken Weathers, a meteorologist for WATE 6 in Knoxville, Tennesee, has the perfect solution. Literally. Just mix 1/3 water and 2/3 rubbing alcohol in a spray bottle and apply to your windsheild. Voila! No scraping necessary!
The reason why it works? Rubbing alcohol has a freezing point of -128 degrees fahrenheit. This means you can actually keep the mixture in your trunk and it will never freeze. Handy, no?
Thank you, Ken Weathers -- if that's your real name!
[STAY WARM: Try All of Martha's Cold-Weather Comforts]