As the old year comes to a close and the new year begins, we are filled with hope as well as potential to make this year better than the last. Often, we promise to do this by making various resolutions that we really do intend on keeping... but tend to languish after the end of January. We believe that if there is one thing you should stick to within 2017, it ought to be to take on a new hobby. Creative hobbies like painting, sewing, and hand lettering are actually good for you. They boost mood, relieve stress, and improve cognitive abilities (not to mention, they're pretty fun). All you have to do is pick one and stick to it (or in our case... stitch to it.)
1. Knitting
Dispel any preconceived notions about this traditional craft technique: Knitting is no longer just considered your grandmother's pasttime. These days, everyone is picking up a pair of knitting needles and yarn. (If you ask us, we've always considered knitting to be one of our favorites.) Once you learn how to cast on, knit, purl, and cast off again, and learned about the different kinds of yarn, you're ready to make something of your own! Just take a look at our knit hats, mittens, blankets, and other comfy, cozy projects.
[Don't miss out: Get Martha's Guide to Knitting — it's the exclusive resource for knitters of all skill levels!]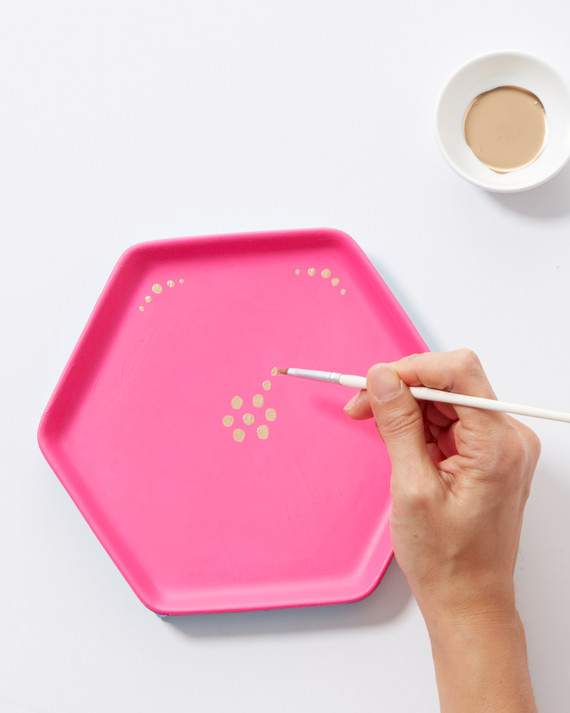 2. Painting
You don't need to be a born Picasso — just a paint brush, a palette, and a willingness to learn. There are countless types to try in different finishes: acrylics, oils, oh-so trendy watercolor, or even glitter-painting. Experiment to find one you like. The world is your canvas — or at least, your craft room is a start.
[START HERE: Pick Your First Painting Project]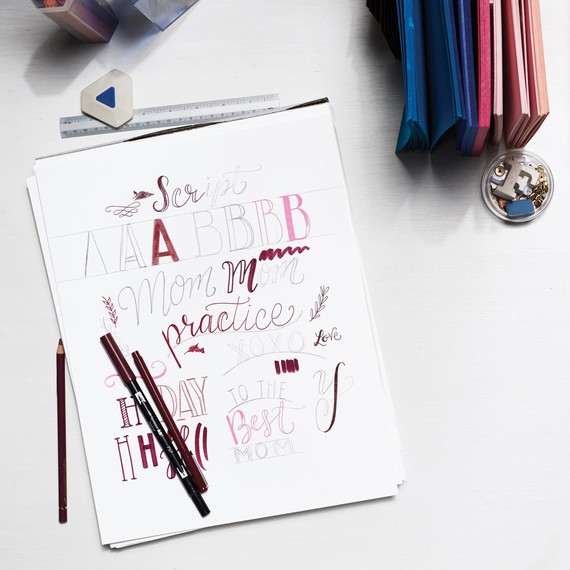 3. Hand Lettering
You've seen it on Instagram. So why not try it yourself? We promise it isn't as hard as it looks. Hand lettering is the simple artful ways to make your scrawl appear prettier on paper. In our past post looking back on 2016's 5 biggest crafty trends, we reported that hand lettering was a popular activity. It appears that 2017 will be another trendy year for those wanting to learn hand lettering especially with Valentine's Day so near!
[START HERE: Get the Tips and Tricks to Hand Lettering]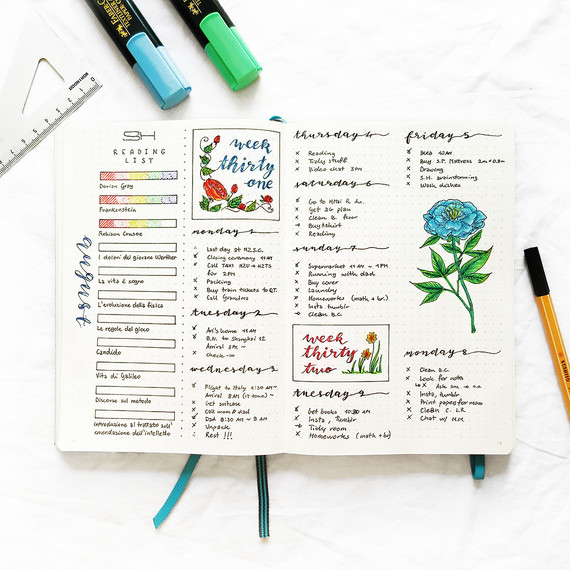 4. Bullet Journaling
Move over, scrapbooking. The beauty in bullet-journaling is that there's no true wrong or right way to do it. You can catalog your daily meditations and errands; include pictures, tokens, and remnants of past memories strewn about; or plan ahead for the future. It can be formatted by topic, page number, short sentences, and bullets. It's all up to you.
[START HERE: Learn How to Make Your Own Bullet Journal]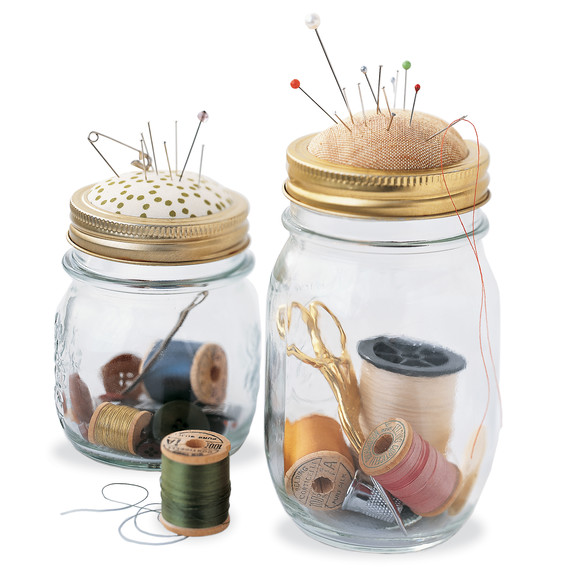 5. Sewing
Does a pair of knitting needles seem too intimidating? Try sewing. To start, all you need is a needle and thread, and scraps of fabric. Begin small, and when you've become comfortable in your skill, you can graduate to a sewing machine of your own.
[START HERE: Learn How to Sew by Hand and Machine]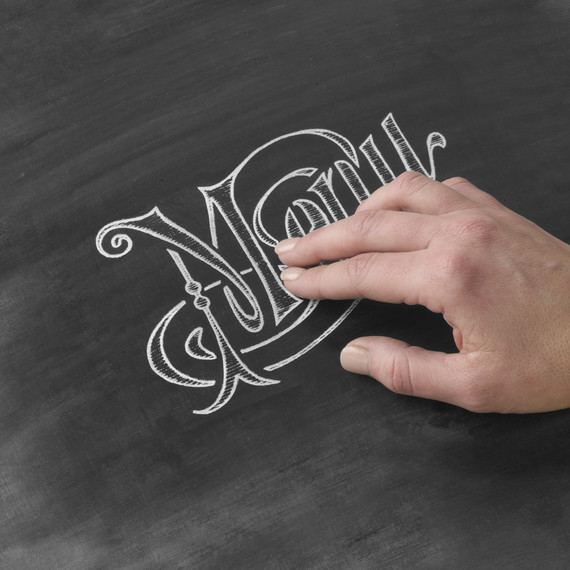 6. Chalk Art
Much like hand lettering, chalk art is a hand-drawn hobby. Not only that, chalk art appeals to our childhood nostalgia for summers spent playing outside on the sidewalk and school rooms in the fall (okay, maybe not the latter, so much). The materials are inexpensive and if you make a mistake? Simply wipe the board clean. You'd be surprised how handy this hobby becomes: hosting parties, organizing an office, and all the while, looking beautiful.
[START HERE: Get Ideas for Chalkboard Art]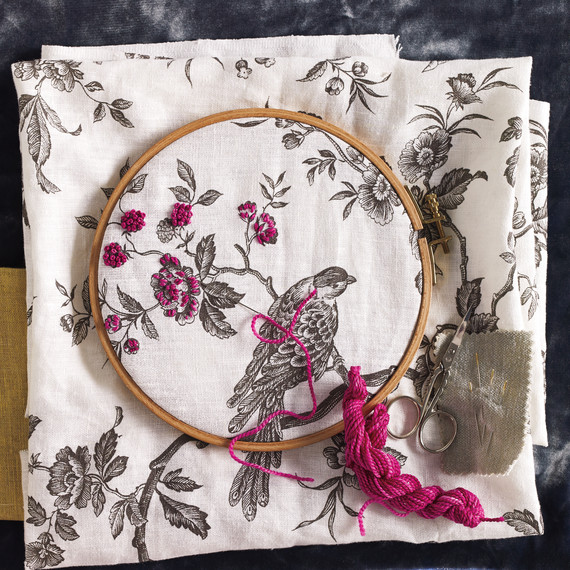 7. Embroidery
Embroidering is essentially for those who love to restore something old and with a few quick needle jabs you'll have something new to behold. Learn a few basic stitches: a cross stitch, french knot, blanket stitch, etc... and you will be well on your way to custom-embroidering everything from napkins to mittens to tea towels to full-sized quilts, and everything in between. You'll have any holiday, birthday, or other life milestone handled knowing how to embroider a monogram, name, or date.
[START HERE: Learn About Embroidery]
Feeling inspired? Try these beautifully personalized cocktail napkins for your first embroidery project: