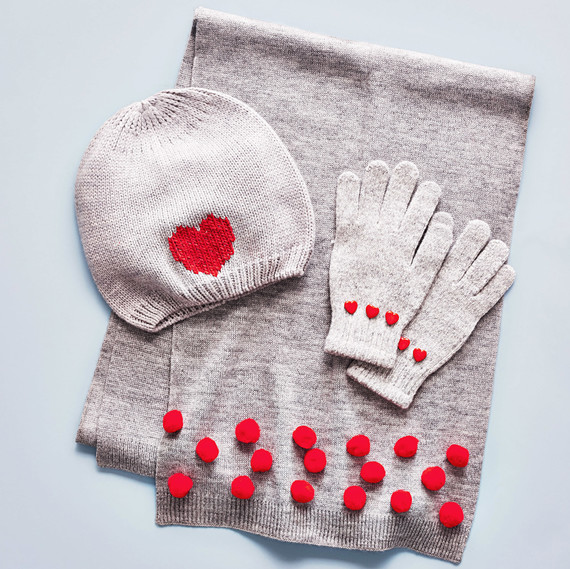 It's a tall order to make winter accessories entirely from scratch, but it's a snap to add a little sweetener:
1. Warm their hearts (and hands) by sewing a trio of buttons onto each mitten.
Be sure to make multiple tight stitches when sewing a button, so there is no falling off.
2. Stitch pom-poms along the edge of a scarf.
Use thread the color of the scarf, so the stitching on the backside isn't too obvious. Stitch through the middle of the pom-pom, in order to fully secure it. (Extra points if you made the pom-pom from leftover scraps of yarn.)
3. Follow the weave of a knit hat to overstitch a heart, initial, or any other shape. 
Here's how: Use a darning or tapestry needle and yarn in a contrasting color to make duplicate stitches through a hat or mitten, and in minutes, it will have a whole new look.
Sources: Heart buttons, 60¢ each, mjtrim.com. Creatology pom-poms, $3 for 80, michaels.com.
Another idea? Add a decorative pom-pom to a beanie hat: