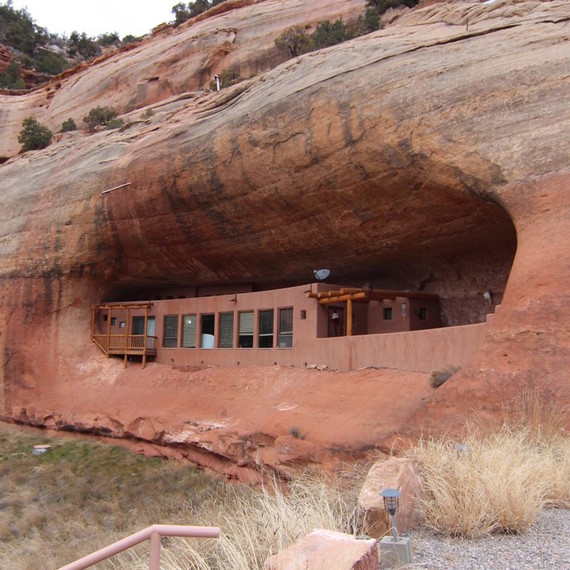 Being a caveman never looked so appealing! This stunning home in Monticello, Utah, is built into the side of a mountain, but it's far from primitive. The 3-bedroom, 2-bathroom house, called Cliff Haven, is more than 2,000 square feet, and it's completely off the grid, running on solar power.
Cliff Haven is located on 12 acres of land, and it's situated inside a stunning valley between red rock mountains. The owners equipped the property with all the modern luxuries you could ever want -- private water collection tanks, solar panels, backup generators, WiFi and a 3-car garage. Plus, there's a mature orchard with apple and peach trees!
See all of Cliff Haven's features in this cool video:
The cliffside retreat is being auctioned off later in the month -- visit the Cliff Haven website for more details or if you want to throw your hat in the ring for a chance to live as an off-the-grid caveman!
[CHECK OUT: Living on the Edge! This Viral Cliff House Is Being Built]